Peter Higgs And François Englert Awarded The Nobel Prize In Physics
The pair have been announced as this year's recipients of the Nobel Prize in Physics.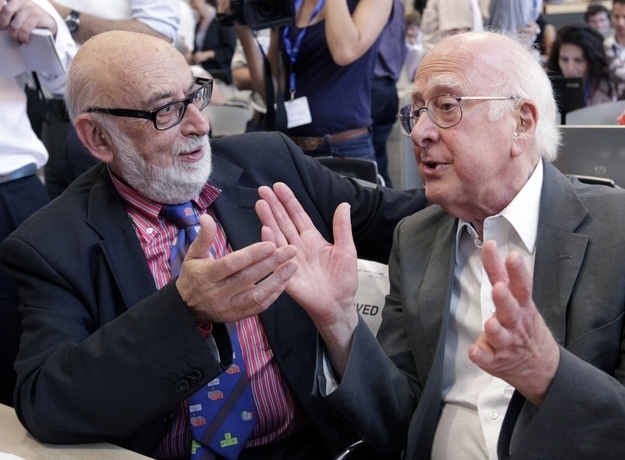 François Englert and Peter Higgs have been announced as the winners of the Nobel Prize in Physics 2013. Englert and Higgs' work was called a "triumph for theoretical physics" and that their achievements "illustrate the scientific method," with the committee noting that it is the "small things that make all the difference."
The Nobel committee says it awarded Englert and Higgs the Nobel Prize in Physics 2013 for "the theoretical discovery of a mechanism that contributes to our understanding of the origin of mass of subatomic particles, and which recently was confirmed through the discovery of the predicted fundamental particle, by the ATLAS and CMS experiments at CERN's Large Hadron Collider."
In 1964, both François Englert and Peter Higgs proposed the idea of a field that extends throughout the universe and interacts with particles to give them mass. Englert had published the idea a few weeks before Higgs, but Higgs crucially pointed out that the field would give rise to a particle: the Higgs boson. Their theory was confirmed in 2012 when the Cern laboratory outside Geneva, Switzerland, announced the discovery of a Higgs boson.
The announcement was delayed by roughly 45 minutes, but the committee refused to comment on exactly why. It did, however, emphasize that the decision was made on the same day as the announcement, suggesting there may have been some last-minute disagreements.
The committee was also unable to get a hold of Higgs, claiming he didn't answer any of the numbers they had for him. Englert did phone-in to the announcement, and when asked to describe the feeling of winning the Nobel Prize, he said it was "not unpleasant."