People Trying To Reschedule Their Canceled Flights Are Being Kept On Hold For A Very Long Time
Thanks a lot, Hercules.
Because of the storm Hercules and arctic temperatures sweeping across the U.S., many flights have been canceled.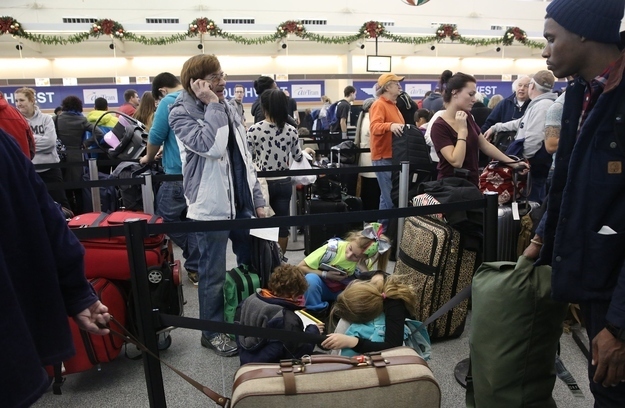 People have been scrambling to reschedule their flights, and some have been left hold with various airline companies for quite a long time.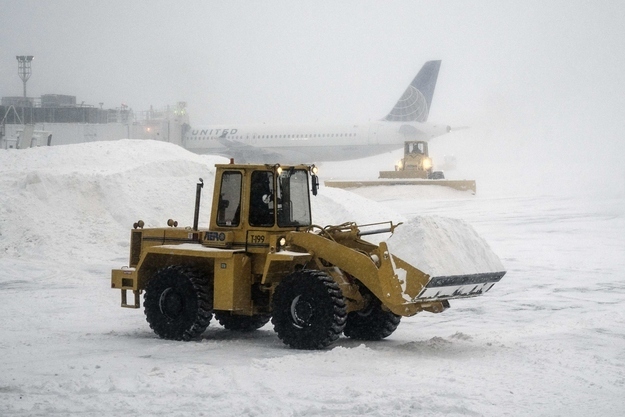 Journalist Julianna Goldman tweeted that she had been on hold with United for 10 hours and counting.
But thankfully she was finally able to speak to an agent after waiting for a full 12 hours of her life.
Although not everyone had to wait for half a day to reschedule their flight, others had very different definitions of what made a long hold time.


Some were willing to wait a little longer before losing their shit.



A few people were very calm and matter-of-fact about the entire ordeal.


Some people were upset they were missing super important tech conferences.
While others had a bit more pressing matters at hand.
Many just wanted the airlines to figure out how to answer their phones.
A lot of people ended up waiting anywhere from two to six hours before getting to speak to someone.



Unfortunately waiting on hold for so long broke some people on a psychological level.

And for those who were left completely stranded without a single flight to their desired destination, there was only one thing left to do:
Good luck, everyone.