Outrage Vs Relief As Malala Fails To Win The Nobel Prize
Malala Yousafzai, the favorite to win the Nobel Peace Prize, would have become the youngest laureate to date. "In Pakistan I was Malala, simply Malala."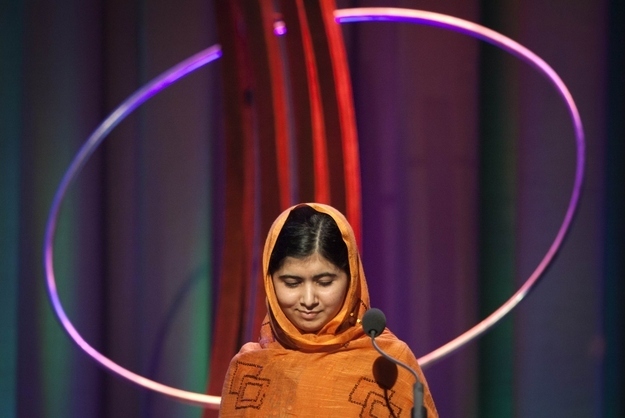 Malala Yousafzai, the Pakistani schoolgirl who was shot by the Taliban last year, may not have won the Nobel Peace Prize on Friday but she will undoubtedly continue to be a force on the world stage advocating education for girls.
Her near-death experience and her eloquence and bravery in the face of ongoing threats has inspired fans worldwide, including Jon Stewart, who gushed during her appearance this week on The Daily Show: "I don't know where you came from, but I sure am glad you're here."
Until the Organization for the Prohibition of Chemical Weapons was announced as the winner, Malala was the favorite to win.
Yet some were unsure if they wanted her to win:
When she didn't win, many were shocked:
Others saw it as a blessing in disguise:
In the lead up to the Nobel Prize announcement, many worried about the pressure it would put Malala under, from concerns over who was influencing her to concerns that she wasn't getting the time to be a "normal teenager."
It is often easy to forget that Malala, so strong and put together, is also a teenager. What makes her so extraordinary is the very thing we seem to forget: she is only 16 years old, something hard enough on its own without being an international peace icon, a target of the Taliban and the youngest nominee for the Nobel Peace Prize.
Speaking to the BBC, Malala explained that she misses her friends and her home in Pakistan:
"I love my home and I miss it and I now realise how beautiful Swat is and how precious Pakistan is. I'll come home as soon as possible but first I have to empower myself with knowledge, I need to study hard and equip myself with the weapons of education. So yes, I'll be back as soon as possible and I'll continue my campaign for education."
"Here they consider me as a good girl, the girl who stood up for children's rights and the girl who was shot by the Taliban. They never look at me as Malala, as their friend, and as a normal girl. In Pakistan I was just Malala, simply Malala."