One Of The Women Held Captive By Ariel Castro Now Has A Book Deal
Michelle Knight's memoir about her time in captivity will be published in the spring.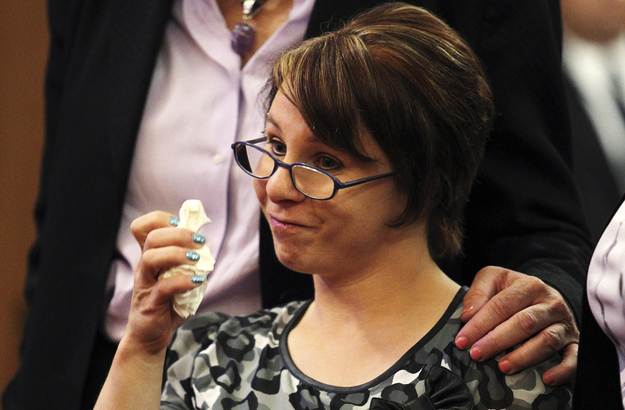 Michelle Knight has a book deal with publisher Weinstein Books, who say Knight's memoir will give the "full story" about her 11 years of being held in captivity by Ariel Castro.
Knight's memoir will be co-written by Michelle Burford, who had previously co-written Olympic gold medallist Gabby Douglas' memoir.
"I want to give every victim of violence a new outlook on life. Victims need to know that no matter how hard it rains in the darkness, they will have the strength and courage that God gave them when they were born to rise above and overcome any obstacle that stands in their way."
Knight was kidnapped and held captive by Ariel Castro in her early twenties with Amanda Berry and Gina DeJesus — all of whom managed to escape in May of this year.
Both Berry and DeJesus are writing their own book, collaborating with Washington Post reporters, Mary Jordan and Kevin Sullivan.
Ariel Castro was sentenced to life plus 1,000 years, but managed to hang himself in his cell in September.