Thousands Gather To Honor Nelson Mandela At Memorial Service
Despite late running trains, traffic, and unrelenting rain, thousands of mourners, including world leaders and celebrities, gathered together at First National Bank (FNB) Stadium in Soweto to remember Nelson Mandela.
The weather didn't let up.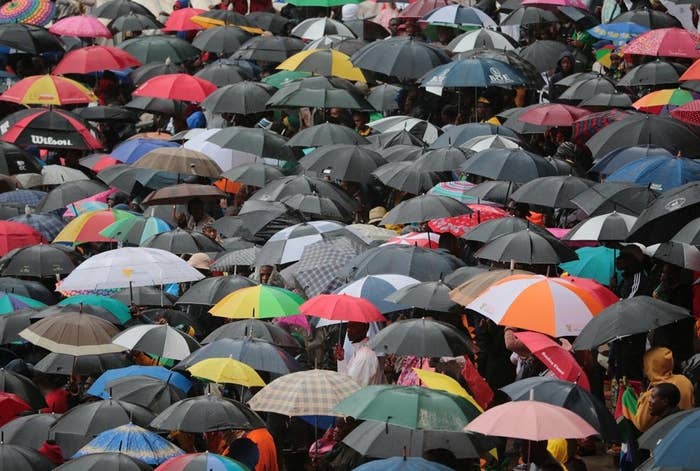 But despite being cold and a bit wet from the rain, the crowds continued to cheer, sing, and dance while they waited for all of the delegates to arrive.
The rain couldn't stop people from celebrating the joyous, albeit bittersweet occasion.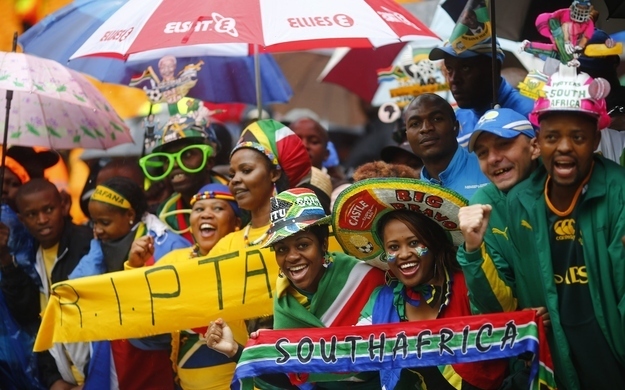 In attendance at the memorial was an eclectic mix of politicians, world leaders, and celebrities, including Bono and Charlize Theron.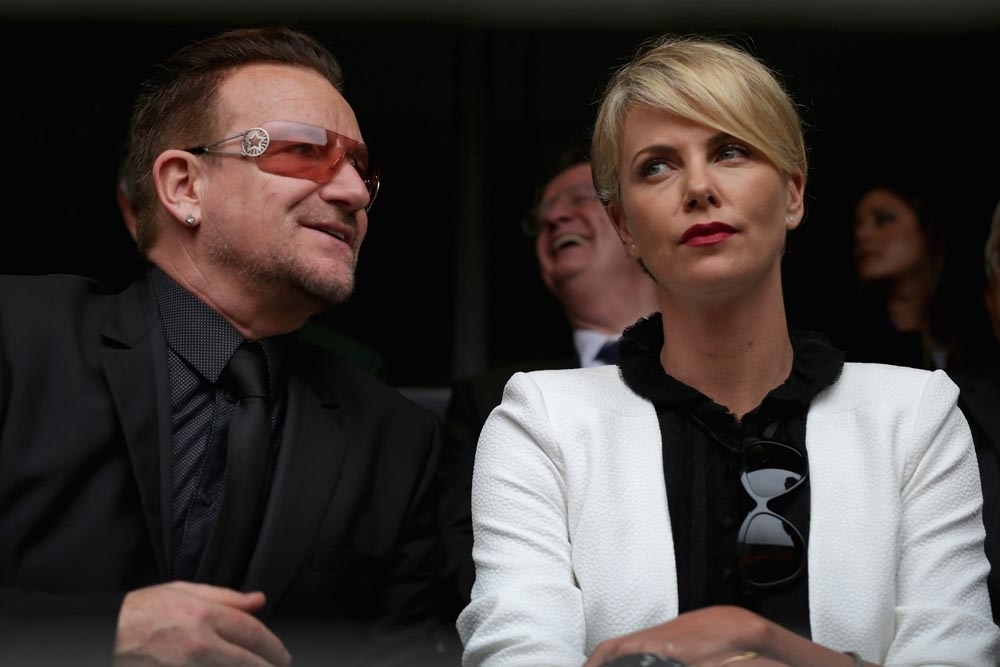 As well as former U.K. Prime Minster Tony Blair.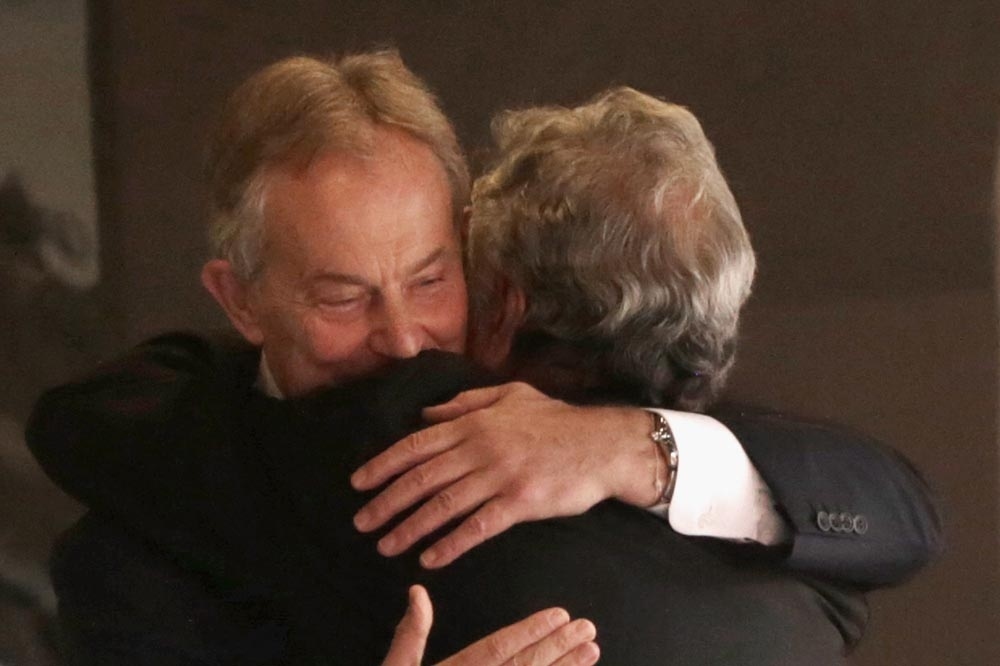 And the current U.K. Prime Minister, David Cameron.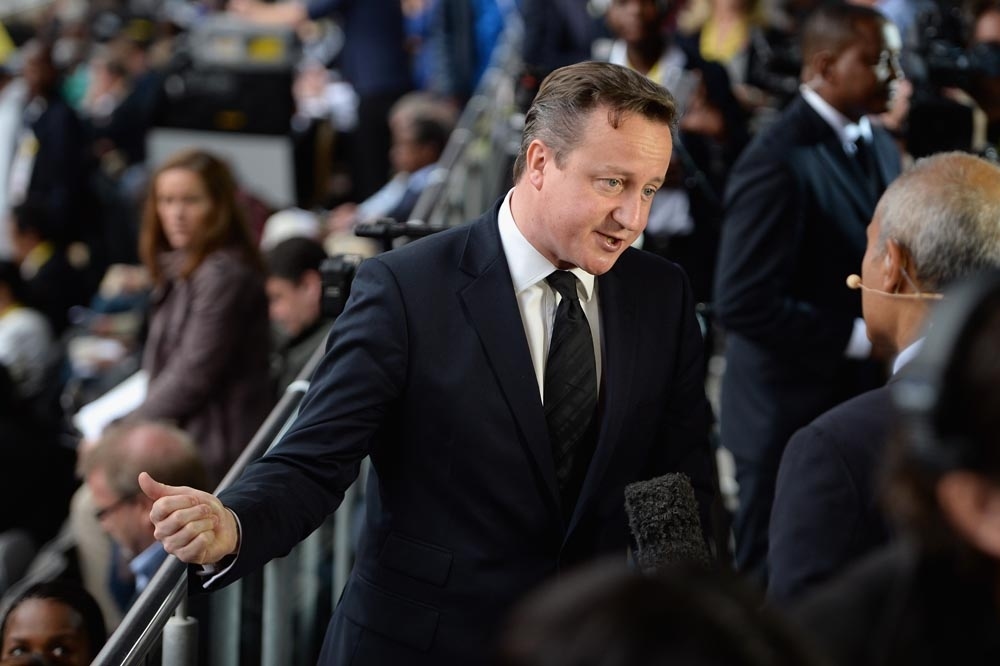 Current South African President Jacob Zuma arrived to a mixture of cheers and boos from the crowd. Many expressed that this wasn't necessarily appropriate, but commentators noted that this was a political event.

Andrew Mlangeni made a tribute to Mandela after an interfaith prayer, saying: "He touched my heart, my soul, my life and those of millions of South Africans."

Gen. Thanduxolo Mandela, one of Mandela's family members, was the next to pay tribute on behalf of the Mandela family. "Tata has gone from before our eyes, but never from our hearts and minds."

Mandela's grandchildren paid tribute to their grandfather, although their words were barely audible over the applause and cheers for them.
The program director tried to remind the crowed to "show discipline" and "applaud as someone has spoken" — right when the main screen cut to President Obama waving to the crowd.
Despite being an hour or so late to the memorial, Obama's welcome was one of the warmest. U.N. Secretary-General Ban Ki-moon was then met with a tremendous roar from the crowd.
He called the memorial service "a wondrous display of this rainbow nation."
During a roll call of the delegates in atttendance, the Clintons were shown on the big screen, as well as Robert Mugabe.
African National Congress Deputy President Cyril Ramaphosa pled to those sitting behind the stage to "tone down" their singing as African Union Chair Nkosazana Dlamini-Zuma took the stage. He was heard muttering, "I hope that helps" as he walked off.
The rain picked up Dlamini-Zuma's tribute to Mandela went on. The crowd seemed restless, and the singing was louder than Dlamini-Zuma.


President Obama shook hands with Cuban president Raul Castro on his way down to the stage.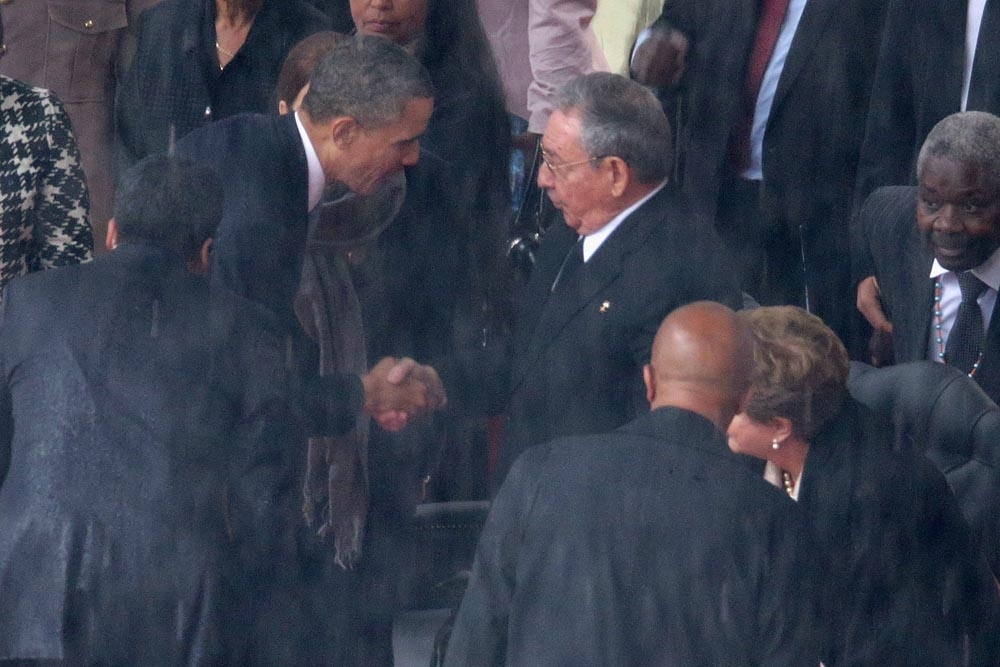 The crowd went absolutely wild as President Obama took the stage.

"The world thanks you for sharing Nelson Mandela with us. His struggle was your struggle. His triumph was your triumph ... your democracy is his cherished legacy."
President Obama: "He was not a bust made of marble; he was a man of flesh and blood ... That is why we learned so much from him; that is why we can learn from him still."
"I have fought against white domination and I have fought against black domination. I've cherished the ideal of a democratic and free society in which all persons live together in harmony and with equal opportunities. It is an ideal which I hope to live for and to achieve. But if needs be, it is an ideal for which I am prepared to die."
Obama: "He changed laws, but he also changed hearts."

Obama: "Too many people embrace Madiba's reconciliation but reject any reforms."

Obama: "South Africa proves we can change... You, too, can make his life's work your own."

Obama: "We will miss him deeply. May God bless the memory of Nelson Mandela. May God bless the people of South Africa."

After Obama's speech, people were reportedly starting to leave the memorial.
After Dilma Rousseff, the president of Brazil, spoke, China's Vice President Li Yuanchao took the stage. The rain was still pouring down.

Hifikepunye Pohamba, president of Namibia, spoke to the (thinning) crowds.
Ramaphosa asked the crowd to be respectful once again, "Can we keep silent please?" He added: "Mandela was disciplined, and let us send him off with great discipline"
He engaged the crowds in chants about Mandela in an attempt to let them get their cheers out of their system. He then listed the remaining three presidents who are yet to speak, including the president of India tried to begin his speech. However, Ramaphosa swiftly interrupted him to tell a band playing in the stadium to stop, saying they can play their "wonderful instruments in a little while... we only have three more speakers!"
Indian President Pranab Mukherjee: "Indians have long admired him and all that he stood for."
Raul Castro of Cuba called Mandela "the ultimate symbol of dignity ... a prophet of unity, peace, and reconciliation."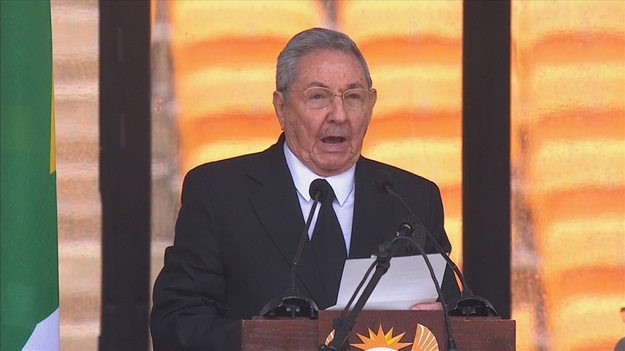 Journalists pointed out how empty the stadium was.

A praise singer enthusiastically introduced Zuma to the crowd.
But the crowd had a mixed reaction to Zuma's introduction.
President Zuma: "His passing has seen an unprecedented outpouring of grief across the world, but that is tinged with celebration. Everyone has had a Mandela moment, when this world icon has touched their lives."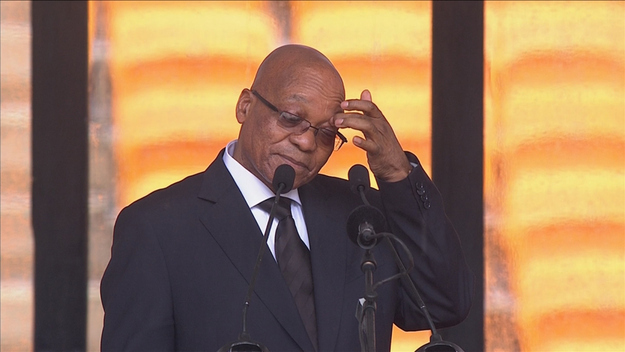 Zuma: "There is no one like Madiba. He was one of a kind."
Zuma announced that the union buildings amphitheater, where Mandela was inaugurated in 1994 and where his body will lie in state, will from today be called the Nelson Mandela Amphitheater.
Bishop Ivan Abrahams closed the ceremony with a sermon and the singing of hymns.
And the very end of the service, Desmond Tutu spoke to the crowds.
He told them to keep quiet, and then blessed them.



The memorial service was declared over by Ramaphosa.
Cate Sevilla is the UK managing editor for BuzzFeed and is based in London.

Got a confidential tip? Submit it here.