Mohamed Morsi's Trial Has Been Adjourned Until January
The trial of former Egyptian leader Mohamed Morsi has been delayed after he told the judge he rejected the trial. The proceedings were also interrupted by the 15 defendants chanting that the trial was illegitimate.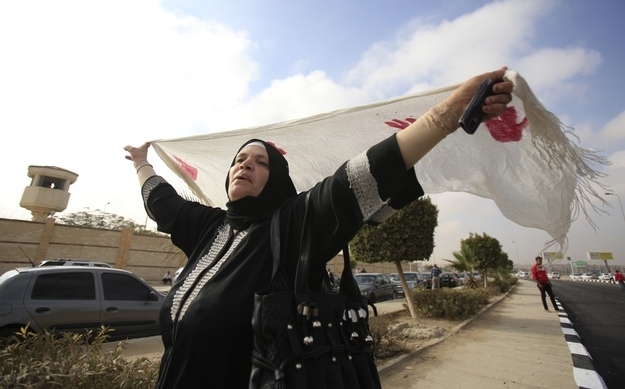 Updated – Nov. 4, 7:02 a.m., ET
The trial of former Egyptian President Mohamed Morsi and 14 other members of the Muslim Brotherhood has been adjourned until Jan. 8, 2014.
The trial started two hours late on Monday morning, and was quickly adjourned. It's been reported that interruption was caused by Morsi refusing to put on a prison uniform and the defendants chanting that the trial was not legitimate. Egyptian officials have said that Morsi told the judge that he was the "legitimate president" and that he rejected the trial.
Morsi and the other defendants have been charged with inciting violence and causing the deaths of protestors. If he is found guilty, Egypt's first democratically elected president could face a life sentence or even the death penalty.
Sky News reports that 20,000 police officers have been deployed to maintain order during the trial and that hundreds of Morsi supporters have gathered outside the trial venue to show their support.
Reports are conflicted as to where Morsi is currently being held:


Before the trial was adjourned, many gathered outside the trial venue, including journalists and supporters of Morsi:

Some have reported journalists being attacked by pro-Morsi protestors:

While others saw the trial as an opportunity to make some money: