Miley Cyrus Is "One Of The Biggest Feminists In The World," According To Miley Cyrus
"I tell women to not be scared of anything."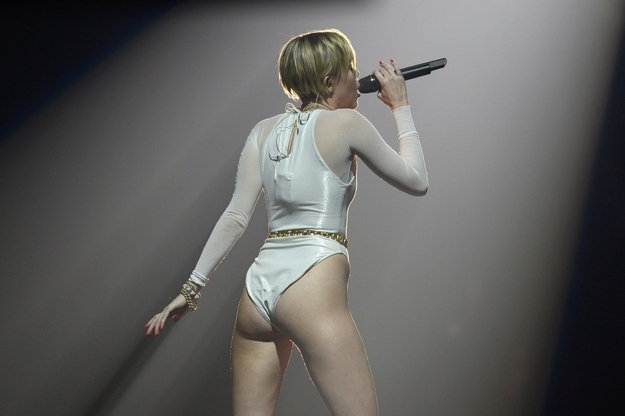 Speaking to BBC Radio 1, Miley Cyrus revealed that she considers herself to be "one of the biggest feminists in the world" because she tells women "not to be scared of anything." Cyrus added that: "There's absolutely no contradiction at all between being a feminist and taking your clothes off and being comfortable about displaying your sexuality."
"It's not even that I'm a feminist, I'm for anybody and anything. I don't care what you want to do or who you want to be with in your life, who you want to love, who you want to look like..."You've got about 105 years on this earth and you should be happy every single one of those, there's no reason to not be. As long as you're breathing you should find the best in everything."
As was to be expected, people have a lot to say about whether or not Miley can call herself a feminist:

But some were actually pleased about what she said:
Despite everything she says or does sparking some sort of media-storm controversy, Cyrus said that she simply does not care what other people think about her. She explained that she "never worries" if what she gets up to on stage will make her look bad because she knows she's "a good person."
"Every time you talk about me, you're bringing more awareness to me and... my record. If you have good songs I think you can wear anything or do anything, just be able to back it up by what you're doing."
Cate Sevilla is the UK managing editor for BuzzFeed and is based in London.

Got a confidential tip? Submit it here.