Malala Wins Prestigious Sakharov Human Rights Prize
Malala Yousafzai, the girl who survived being shot in the head by the Taliban, has beat Edward Snowden to win the EU's Sakharov human rights prize.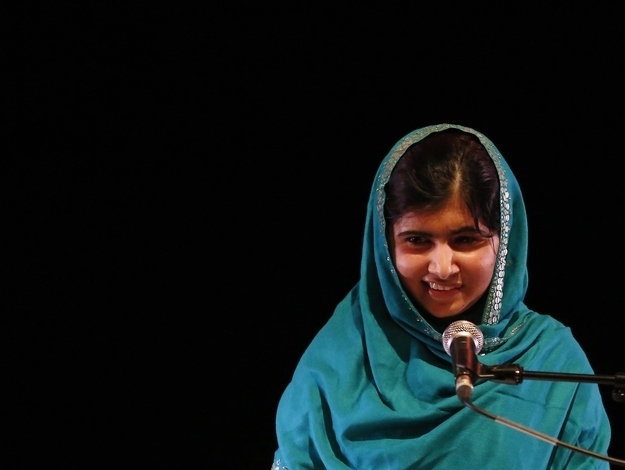 One day ahead of the Nobel Peace Prize announcements, Malala Yousafrzai has been awarded the prestigious Sakharov human rights prize for her work as an activist. Fugitive U.S. intelligence analyst Edward Snowden was also nominated for the prize.
Joseph Daul, chairmen of the European People's Party in the European Parliament, said of Yousafzai:
"She is an icon of courage for all teenagers who dare to pursue their aspirations and, like a candle, she lights a path out of darkness."
The 16-year-old miraculously survived being shot in the head by the Taliban, and speaking of the incident on The Daily Show said: "I was not worried about myself that much. I was worried about my father. We could not believe they would be so cruel as to kill a child, as I was 14 at the time."
Malala's book I Am Malala is the second-best-selling book on Amazon, and she is the youngest person to have ever been nominated for the Nobel Peace Prize. If she does win the prize, she will be the second ever Pakistani winner, and the third female Muslim laureate.