John Kerry Will Visit Egypt This Sunday
The Secretary of State will make his first visit to Egypt since Mohamed Mursi was overthrown.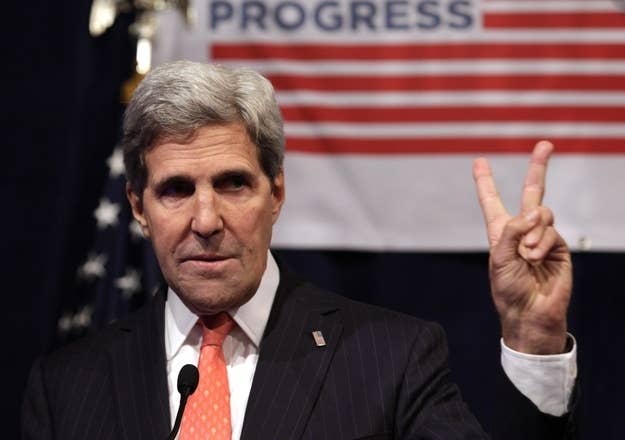 Secretary of State John Kerry will make his first visit to Egypt since the Egyptian military ousted Mohamed Mursi as president this Sunday.
The visit will only last several hours, and Kerry will arrive one day before Mursi and and 14 other members of the Muslim Brotherhood go to trial for charges of inciting violence.
Relations between Egypt and the U.S. have been strained since the overthrow of Mursi, especially as the U.S. announced they would stop the delivery of fighter aircraft, tanks, helicopters, missiles, as well as $260 million in cash aid, depending upon progress made in democracy and human rights.