Iran Nuke Discussions Begin In Geneva
Iran has resumed discussions with six of the world's biggest powers about their nuclear program. It's reported Iran gave a PowerPoint presentation that is a potential "breakthrough".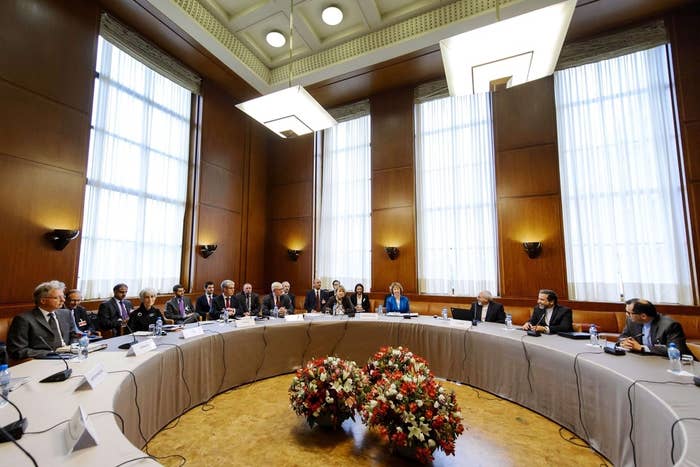 Update - Oct. 15, 8:35 a.m., EDT
The United States, Russia, China, Britain, France, and Germany have begun their first discussion with Iran about their nuclear weapons program since the election of President Hassan Rouhani four months ago. It's reported that in today's meeting Iran gave a PowerPoint presentation that an Iranian official has called "a breakthrough."
During the first day of talks, European Union official Michael Mann said that Iran's presentation lasted about one hour, saying, "We heard a presentation this morning from Foreign Minister (Javad) Zarif. It was very useful."
Iran has insisted it does not want to make nuclear weapons and that its nuclear program is peaceful, and the Associated Press reports Iranian officials have said Tehran is willing to make concessions to end the deadlock. The other countries involved in the discussions, however, say they need more than words to advance any negotiations.
An anonymous United States official has said that unlike previous talks, this one will be conducted in English, rather than only a Farsi translation being provided.
Negotiations will last over two days, continuing on Wednesday.
Cate Sevilla is the UK managing editor for BuzzFeed and is based in London.

Got a confidential tip? Submit it here.