Generation Opportunity Throws Anti-Obamacare Tailgate Party
Students at The University of Miami celebrated opting out of Obamacare with beer pong, pizza, and partying with Creepy Uncle Sam. Oh, and with some models handing out "educational documents."
This weekend the "free-thinking, liberty-loving" anti-Obamacare group, Generation Opportunity, threw a tailgate party at the University of Miami.
Generation Opportunity (GO) were invited to the University of Miami by a campus group called College Republicans, who "supports and promotes Republican Party candidates and ideals."
The president of Generation Opportunity, Evan Feinberg, spoke to BuzzFeed about the tailgate party, and why they're trying to educate and empower young people on Obamacare by throwing a college tailgate parties with beer pong, pizza, and models.
Feinberg says that the tailgate party was "one of many grassroots events" that aims to help young American "take control of their healthcare freedoms."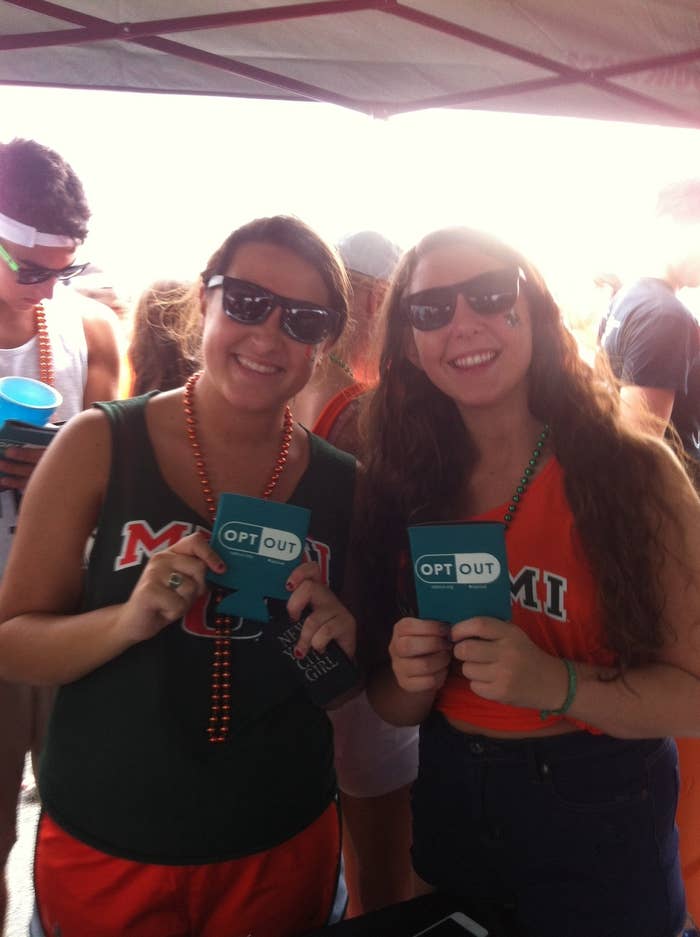 "There were models and volunteers. We had people handing out documents educating people on Obamacare. There were people with iPads connecting people to Generation Opportunity, so they could get more information from our website and from our emails. We had people taking surveys so we could learn what people's beliefs and attitudes toward Obamacare, what their attitudes were, and we had people right then and there pledging to opt out of Obamacare and take a better deal for themselves."
And what does it mean if someone "pledges to opt out" of Obamacare to Generation Opportunity? And what do these pledges represent?
Feinberg says the pledges are "just people saying that they're going to opt out, it's not a legally binding pledge."
As for the beer at the party, Feinberg says that his group did not provide the beer: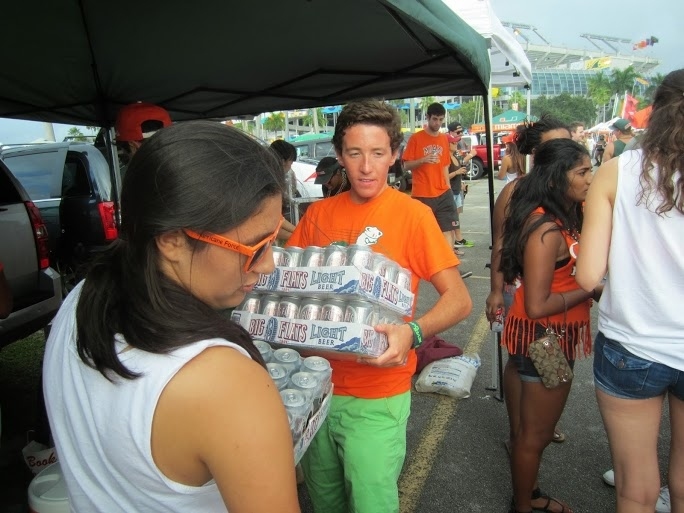 He "thinks" the beer was provided by "some of the local groups" that were participating in the event, but definitely not Generation Opportunity.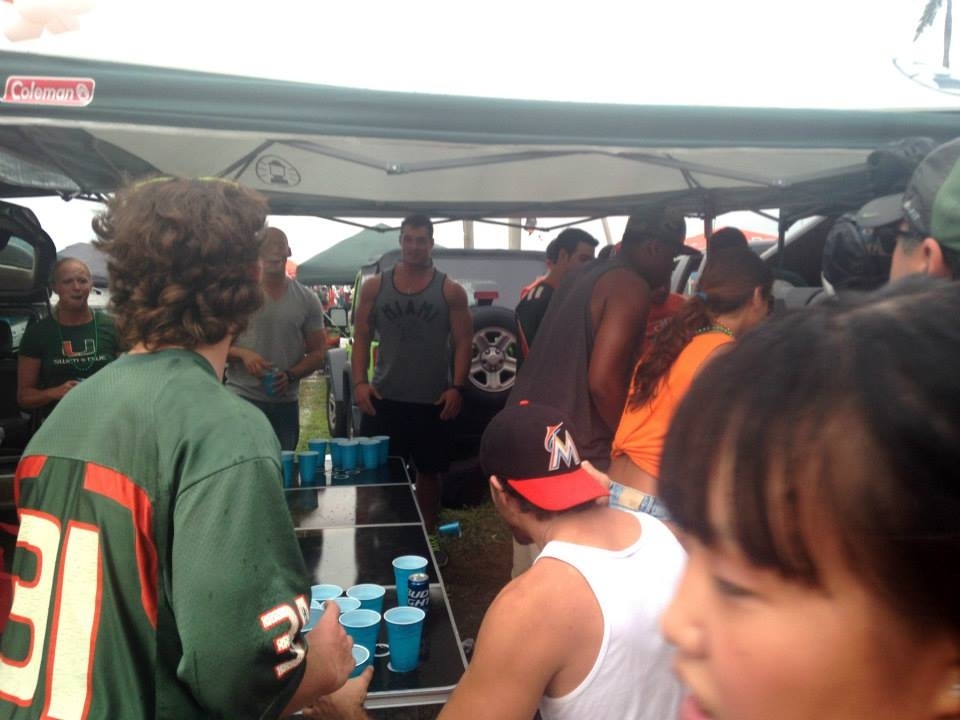 They did, however, provide a serious amount of pizza.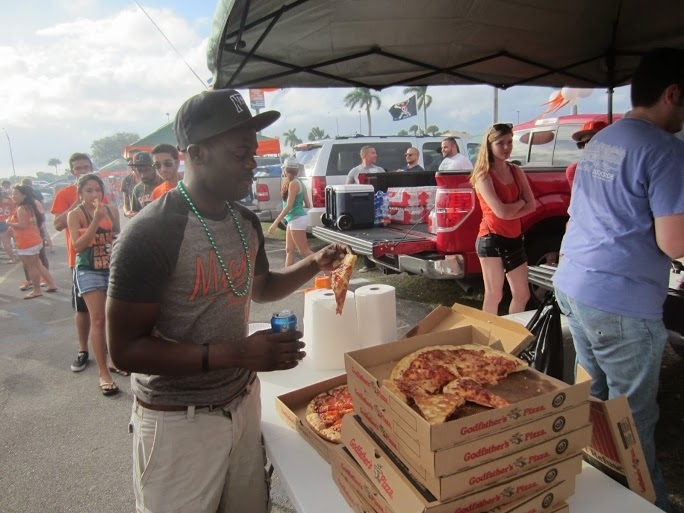 Like, a lot.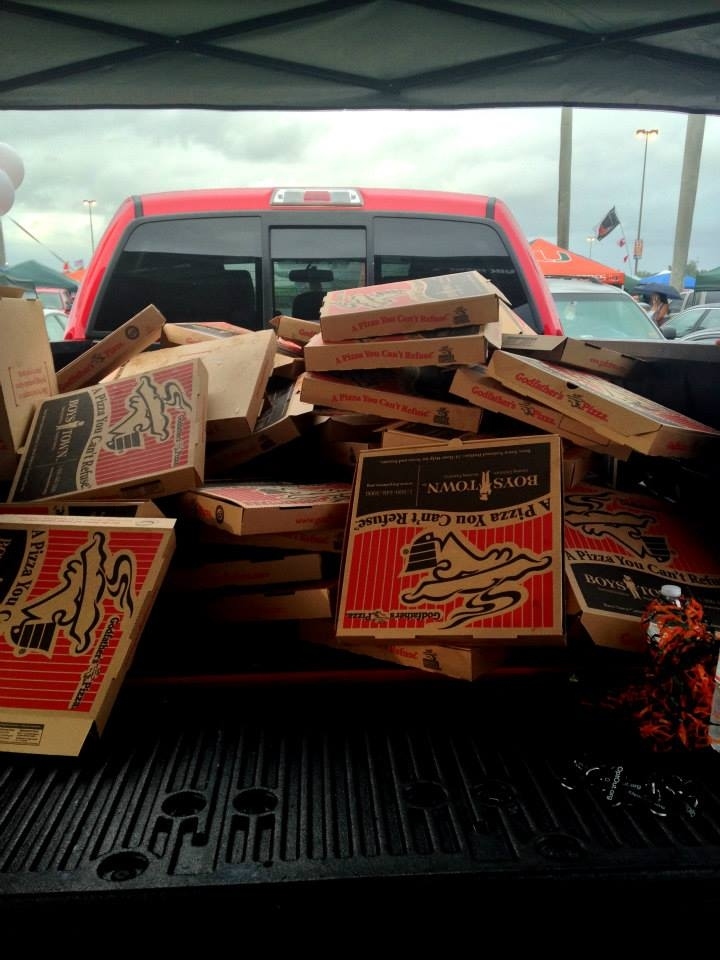 "Young people don't need and shouldn't get the Obamacare insurance where they going to pay three times as much for their insurance to pay for for somebody else's healthcare. There are other insurance options that haven't yet been cancelled by the administration. There are things like 364 day plans short-term year long insurance plans that are not regulated under Obamacare that off catastrophic coverage. "96% of uninsured young people do not have a chronic condition. They need protection against unforeseen costs, not prepaid healthcare where they have to pay way more for healthcare they're not going to use to pay for somebody else's."
Thankfully, Creepy Uncle Sam was also at the tailgate party "representing the government" and being generally creepy.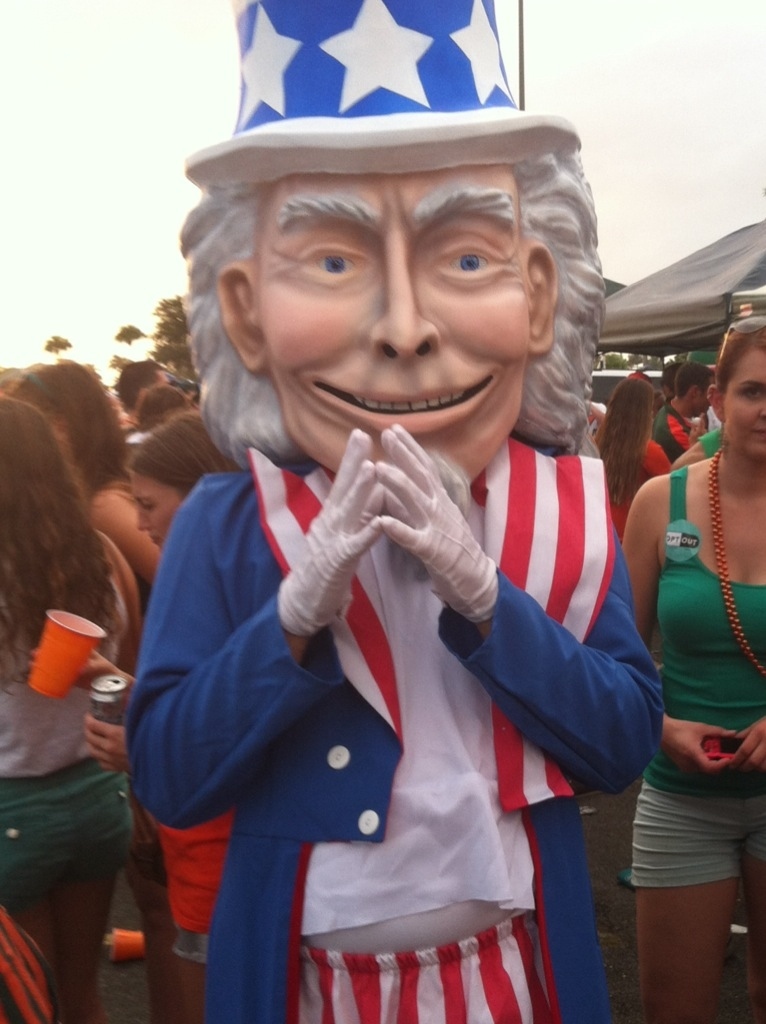 "People seeing Creepy Uncle Sam on their campus and wanting to learn more is a great opportunity to help get young people to visit our website and learn more about their healthcare options," Feinberg said.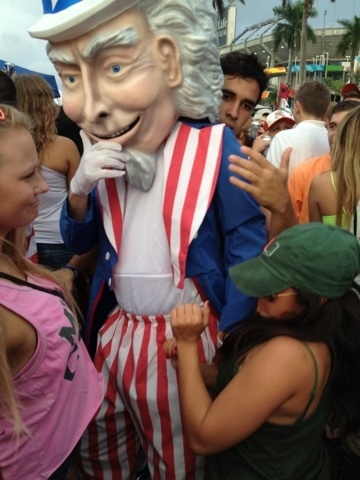 Despite a reported $5.04 million investment by the Koch brothers, Feinberg says Generation Opportunity does not have "tens of millions of dollars like the administration."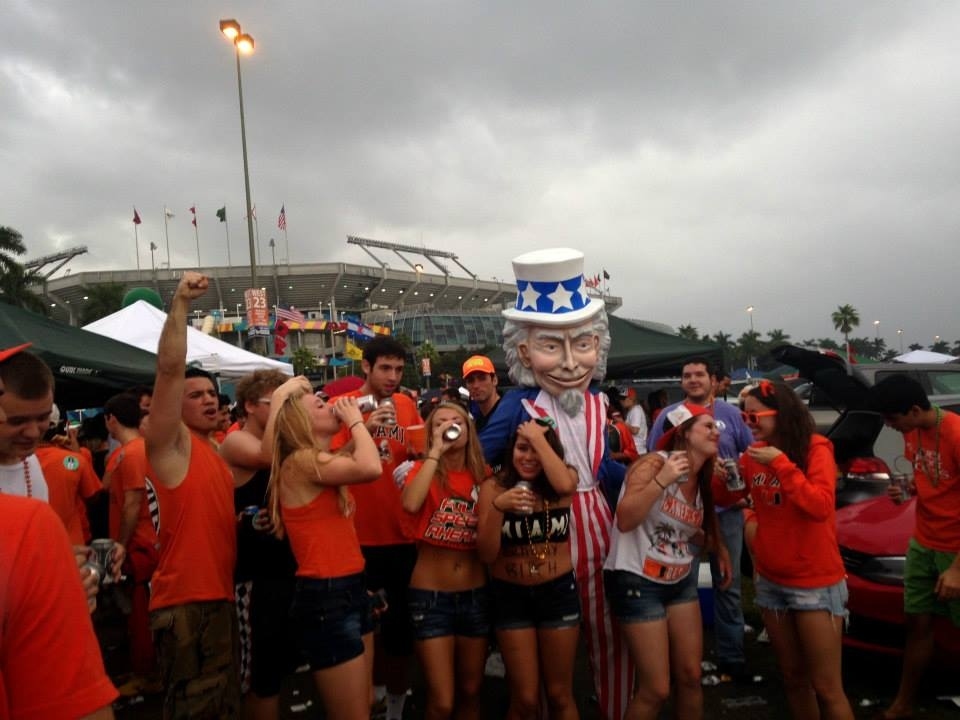 Overall, Generation Opportunity said the tailgate party "accomplished our goal of being a resource and an advocate for young Americans."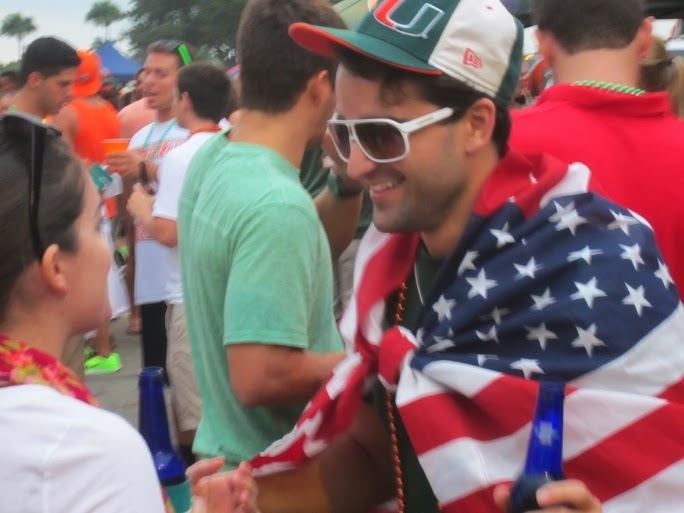 Cate Sevilla is the UK managing editor for BuzzFeed and is based in London.

Got a confidential tip? Submit it here.