Freed Pussy Riot Members Have Been Reunited In Siberia
Nadya Tolokonnikova and Maria Alyokhina have been reunited after both were released from jail.
After nearly two years in jail, freed Pussy Riot members Maria Alyokhina and Nadya Tolokonnikova were reunited Christmas Eve morning.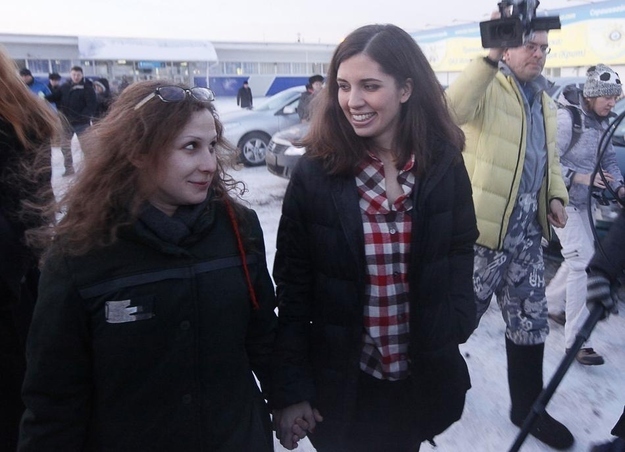 Alyokhina flew to the Siberian city of Krasnoyarsk early Tuesday to meet Tolokonnikova.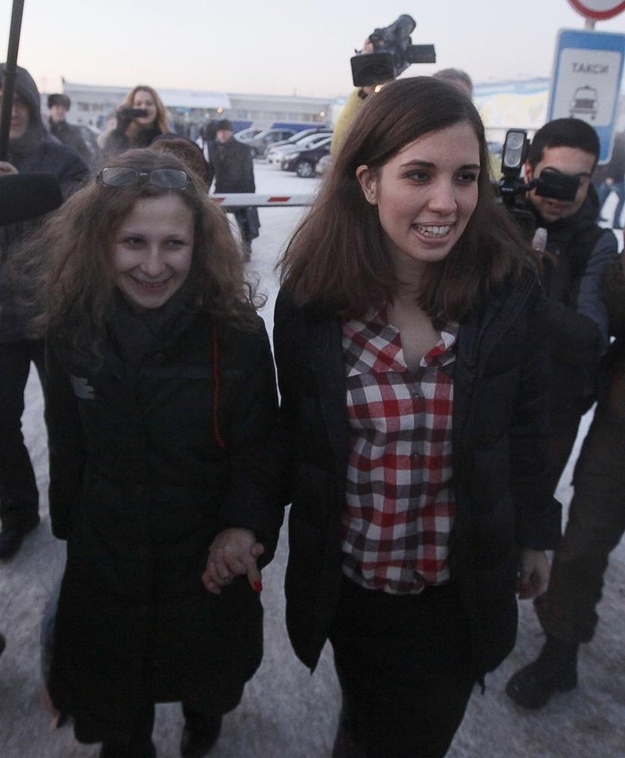 Outside Yemelyanovo Airport, Alyokhina still wore her green prison jacket and walked hand in hand with Tolokonnikova.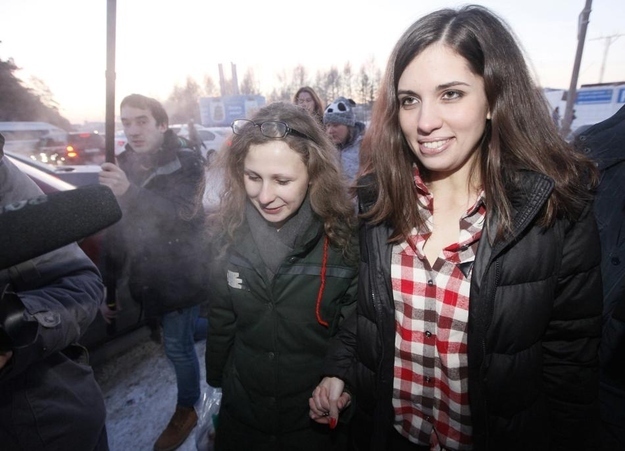 They reiterated what the said upon their release on Monday, saying they intended to work to help prisoners, and that they'll discuss setting up a human rights organization.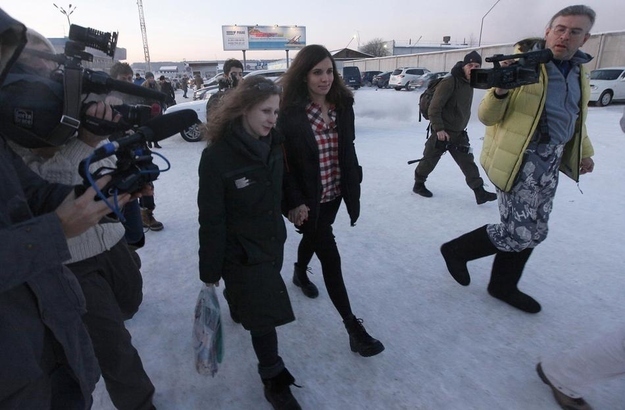 The third member of Pussy Riot, Yekaterina Samutsevich, was released in October 2012 on suspended sentence after the band was found guilty of hooliganism.