Multiple Greenpeace Activists Have Now Been Granted And Released On Bail By The Russian Government
A Russian court has now granted bail to multiple members of the Arctic 30, with Brazilian activist Anna Paula the first to be released.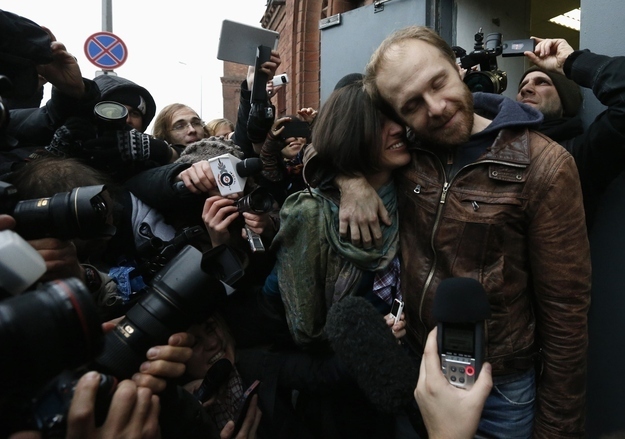 Updated – Nov. 22, 8:18 a.m. ET
Multiple Greenpeace activists have now been granted and freed on bail by a Russian court. Brazilian activist Ana Paula Maciels was the first to be released from custody on Wednesday after Greenpeace paid her bail.
British activists Alexandra Harris and Anthony Perretti and journalist Kieron Bryan have also been released on bail. Miguel Orsi, Ana Paula Alminhana Maciel, David Haussman, and Tomasz Dziemianczuk were the first to be granted bail, and the American captain of the Arctic Sunrise, Peter Willcox, has also been freed on bail.
The activists are part of the Arctic 30 group of Greenpeace activists. The 30 were aboard the Arctic Sunrise ship which has been detained by the Russian government for hooliganism while protesting Russia's offshore Arctic oil rig.
Three Russian nationals involved in the case were freed on Monday, and the bailed activists are the first foreigners to be eligible for release while waiting for their trial.
The Primorsky court in St. Petersburg set bail at 2 million rubles (roughly $61,168) each, and the judge has said the activists will be freed if the money is paid within the next four days.
Greenpeace is reported to have said it will arrange a transfer as soon as possible.
Cate Sevilla is the UK managing editor for BuzzFeed and is based in London.

Got a confidential tip? Submit it here.