Forensic Evidence Highlights Possible Contradictions In Pistorius' Claims About His Actions Following Shooting
According to a police expert's testimony on Wednesday, it appears that Oscar Pistorius was not wearing his prosthetic legs when he broke down a bathroom door with a cricket bat.
On Wednesday, the court in Reeva Steenkamp's murder trial saw a reconstruction of what the prosecution believes is how Oscar Pistorius' cricket bat broke down his bathroom door after he fatally shot his girlfriend.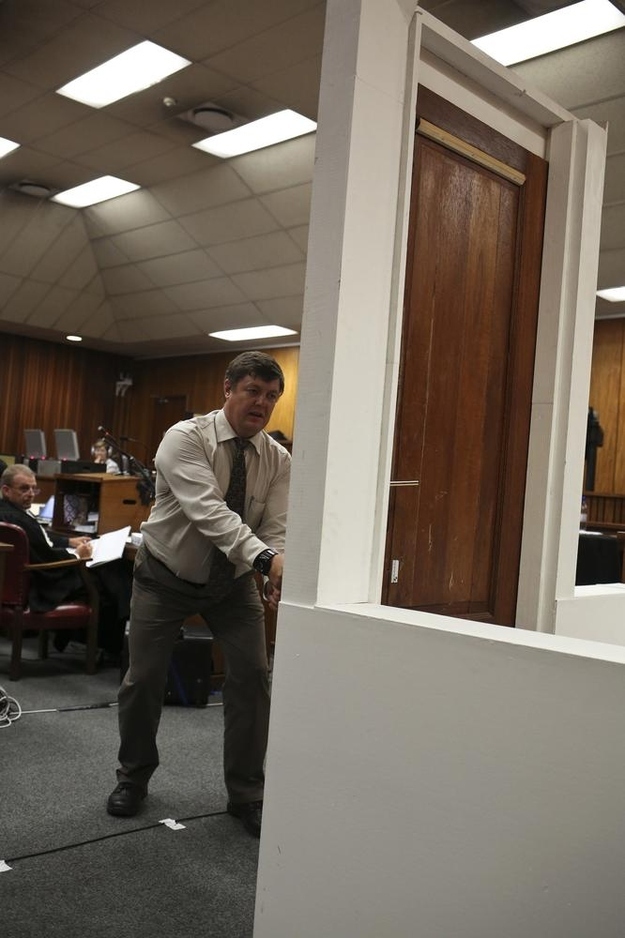 Vermeulen testified Pistorius could not have been wearing his legs when he shot Steenkamp, due to the angle and height of the cricket bat marks and bullet holes.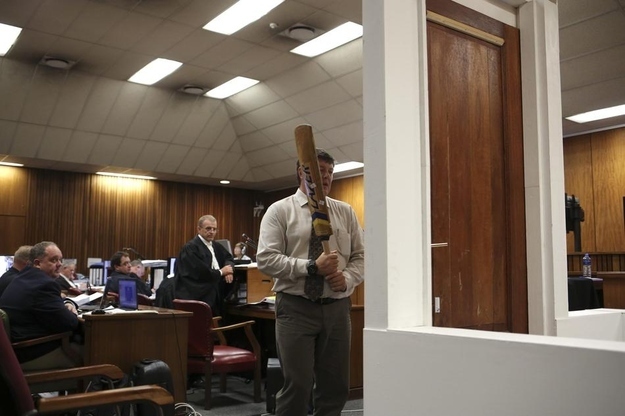 However, Pistorius' lawyer, Barry Roux, says that the marks were low because Pistorius hit the door with a "bent back."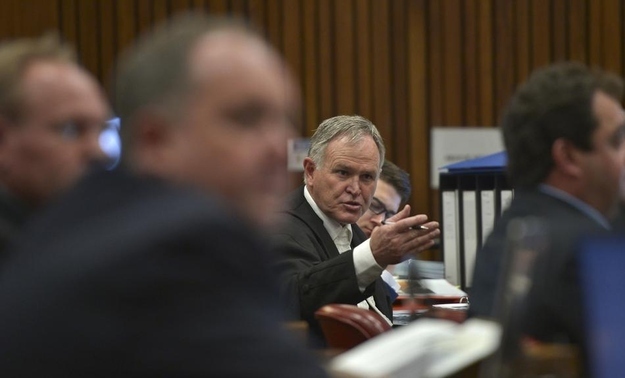 Sky News' crime correspondent Martin Brunt reported, "This is a very important part of the case. It's arguing that Pistorius is not telling the truth about having his legs on."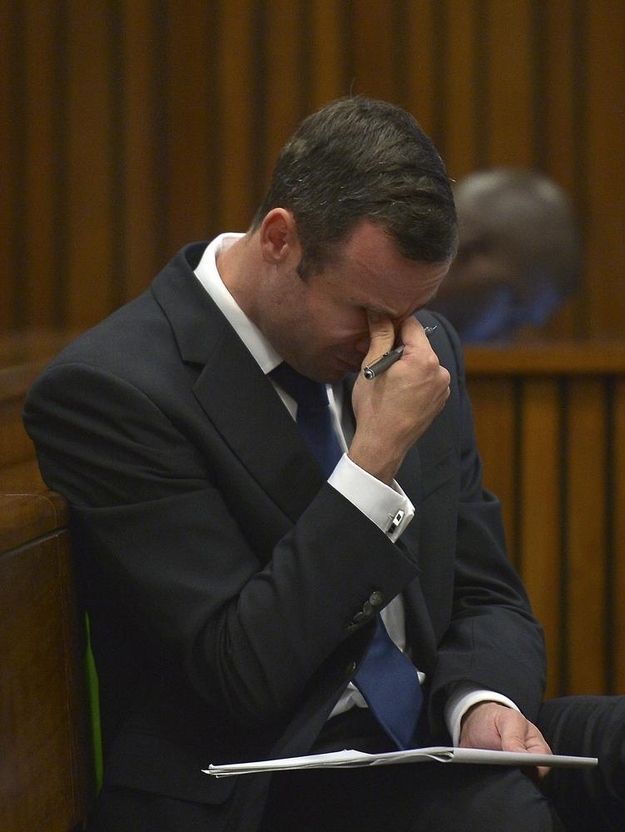 A damaged steel plate was also introduced as new evidence today. Vermeulen said the plate had been damaged after being hit "hard" by an object or something falling on it.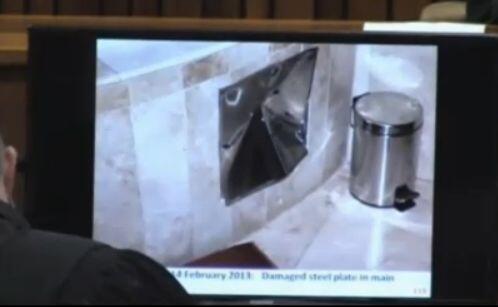 Cate Sevilla is the UK managing editor for BuzzFeed and is based in London.

Got a confidential tip? Submit it here.