State Of Missouri Executes Serial Killer Joseph Franklin
The execution took place hours after a court of appeals rejected a temporary block on the execution.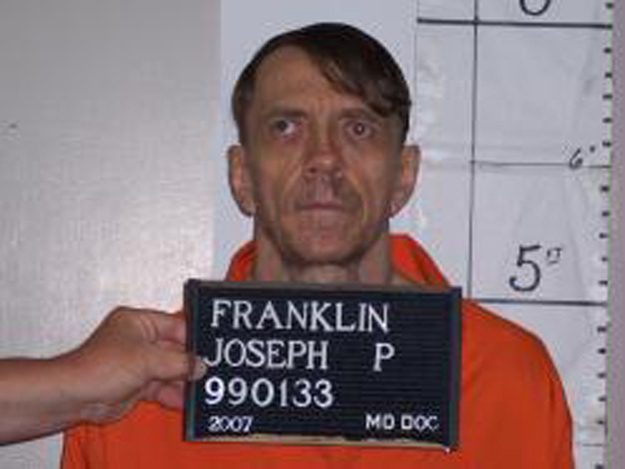 Updated – Nov. 20, 7:30 a.m. ET
The state of Missouri has executed white supremacist and serial killer Joseph Franklin.
The execution came quickly after the 8th U.S. Circuit Court of Appeals upheld the execution order, just hours after it was blocked by a lower court.
U.S. District Judge Nanette Laughrey had granted a stay of execution on Tuesday after Franklin's lawyers said that the drug pentobarbital used in legal injection caused "a high risk of contamination and prolonged, unnecessary pain beyond that which is required to achieve death."
Franklin was on death row after being convicted of murdering Gerald Gordon outside a synagogue in St. Louis, Mo., in 1977. He's been blamed for 22 murders between 1977 and 1980 in an attempt to start a race war, and he's also confessed shooting and wounding civil rights leader Vernon Jordan, as well as Larry Flynt, publisher of Hustler magazine, leaving Flynt paralyzed from the waist down since the shooting.