Expert Says DNA On Knife Belongs To Amanda Knox, Not The Murder Victim
The DNA on the proposed murder weapon that killed Meredith Kercher is said to belong to Amanda Knox, and not Kercher. The defense maintain the knife was not used to kill Kercher.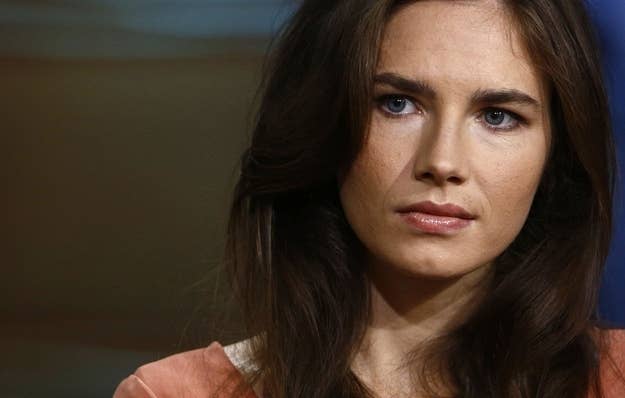 DNA expert Andrea Berti has revealed in the third murder trial of Amanda Knox that DNA on the proposed murder weapon belongs Amanda Knox, and not the victim Mereditch Kercher. The expert said the DNA had "considerable affinity" with Knox's, but did not match the DNA of Kercher.
The defense claims that the knife in question is not the murder weapon, and have disputed the original view that a piece of DNA on the knife was Kercher's.
The AP report that Knox's defense lawyer has said this new DNA evidence shows the knife was a simply a kitchen knife used by Knox, and not used to murder Kercher.
While Amanda Knox has not returned to Italy for the trial, her ex-boyfriend, Raffaele Sollecito, who is also accused of being involved in Kercher's murder, is.

"Thank you for listening to me. Unfortunately, my reputation precedes me. I am trying to show you who I really am. I am proud to having grown up in a decent family, a family that taught me good values of honesty and education. I am proud to have a family that never had problems with justice. I am now sitting here, after they described me as an assassin, I am not like this."
Sollecito added that he doesn't "have a life anymore" and says that those "who accused me turned out to be untrustworthy, they made up a reality that never existed."
Cate Sevilla is the UK managing editor for BuzzFeed and is based in London.

Got a confidential tip? Submit it here.