BART Strike Is Over As Tentative Agreement Is Reached
BART's general manager has announced the four-day strike is over, and normal services will resume on Tuesday.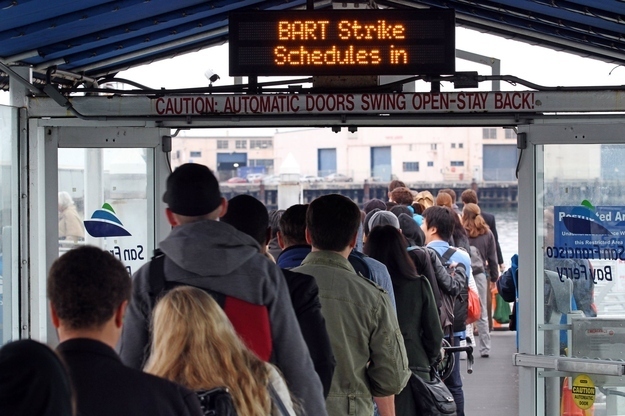 A tentative agreement between the unions and Bay Area Rapid Transit managers has been reached, ending the four-day strike.
BART's general manager Grace Crunican said that a limited service will resume Tuesday morning at 4 a.m., but that details of the agreement won't be released until union leaders have approval from their members.
"The public expects us to resolve our differences and to keep the Bay Area moving," she said, adding, "This deal is more than we wanted to pay."
Crunican says commuters in San Francisco can expect a full service to be running by Tuesday afternoon.
This was BART's second strike in four months, after managers failed to reach an agreement with the Amalgamated Transit Union, and Service Employees International Union Local 1021 on pension, health care, and work rule issues.
BART is the fifth-largest commuter rail system in the U.S. and 400,000 people use the system every workweek.