Updated – 16 June, 7:28 a.m., ET.
Dozens of militants attacked the town of Mpeketoni while people were watching the World Cup on TV Sunday night, according to reports.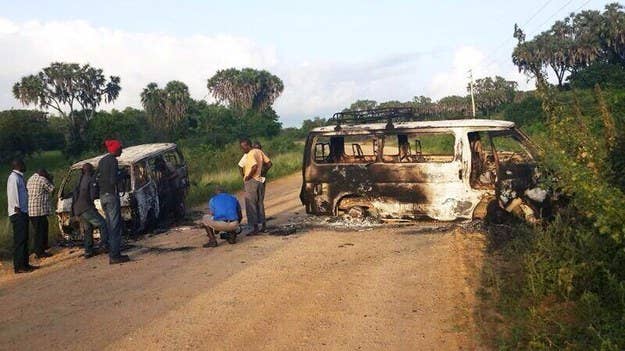 Eyewitnesses told the BBC that the men hijacked a van and used it to attack various parts of the town.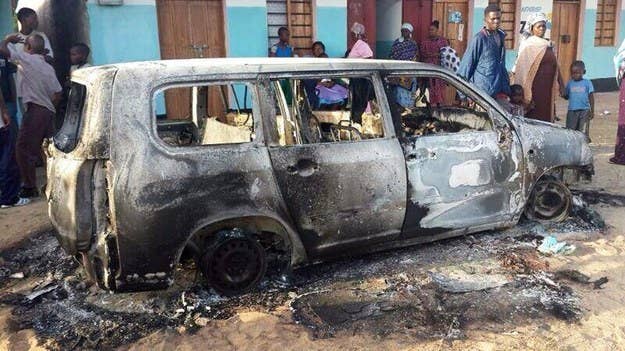 Witnesses said the gun battle went on for hours, and that many buildings were set on fire, such as this home.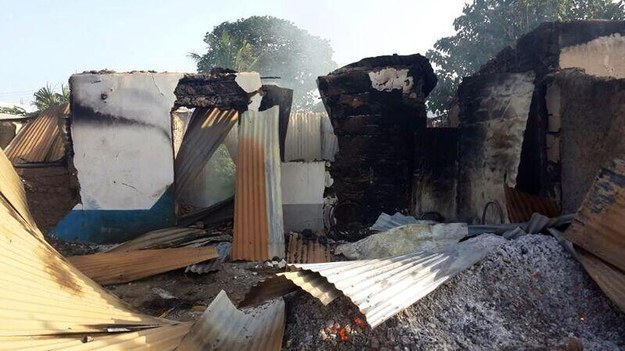 Major Emmanuel Chirchir, the Kenyan army spokesman, said the "assailants [are] likely to be al-Shabab."