Warhol Painting Sells For $105 Million At Auction
The grim "Silver Car Crash (Double Disaster)" fetched highest price ever paid at auction for Andy Warhol's work.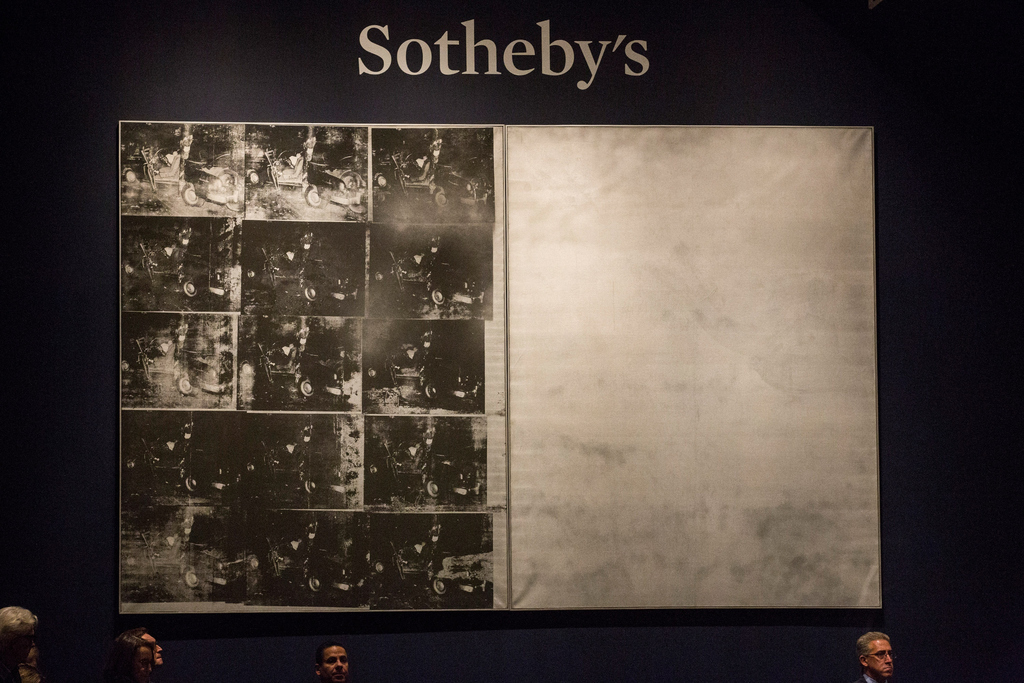 Andy Warhol's painting depicting the aftermath of a deadly car crash has sold for $105 million at an auction in New York City — the highest amount a Warhol painting has sold for at auction.
"Silver Car Crash (Double Disaster)" was painted in 1963 when Warhol was 35 years old, and is one of four double-panel paintings of car crashes. The other three paintings in the series are in museums, with "Green Car Crash (Green Burning Car I)" being Warhol's previous sale record of $71.7 million in 2007.
"Silver Car Crash" previous, private owners include Charles Saatchi, Thomas Ammann, and Gunter Sachs. It has only been seen in public once in the last 26 years, and the winner of the auction who outbid five others has yet to be named.
Earlier this week Francis Bacon's 1969 triptych "Three Studies of Lucian Freud" was bought for $142.4 million at Christie's in London, making it the the most expensive artwork ever auctioned. It broke the previous record of over $120 million held by Edvard Munch's "The Scream," which was auctioned off Sotheby's sale in 2012.
Tobias Meyer, the auctioneer, said the Warhol painting is a connoisseur work of art, adding that it represents exactly what the market wants: "iconic works of 20th-century art history."
Cate Sevilla is the UK managing editor for BuzzFeed and is based in London.

Got a confidential tip? Submit it here.