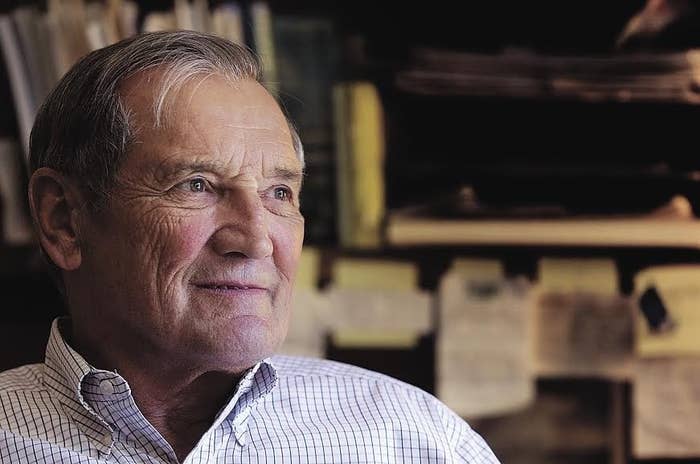 Merill Newman, an 85-year-old Korean war veteran from California, was removed from a flight out of Pyongyang by a uniformed official three weeks ago, and detained by North Korean authorities. He has not been seen since.
Newman's son told the AP that before take-off, the official boarded the plane, asked to see Newman's passport, and he was then escorted off the plane, "My dad got off, walked out with the stewardess, and that's the last he was seen." Newman was travelling in North Korea with his neighbor Bob Hamrdla on a vacation booked through a Beijing-based tour agency. Hamrdla has called the ordeal "a terrible misunderstanding."
The day before he was detained, it's reported that Newman had a "difficult" discussion about his service in the Korean War with North Korean officials.
"There have been other Korean veterans who've been back. My dad was not breaking any new ground. He's always wanted to go to North Korea; it's been a lifelong thing. Like the guys who go back to Normandy, the World War II veterans. These places had profound, powerful impacts on them as young men, and he wanted to see it again."
Reports emerged earlier this week than an elderly American citizen had been detained by North Korean authorities, but the U.S. Department of State has said that while it was aware of the reports, they had "no additional information" to provide.
The Department of State also re-issued a travel warning on Nov. 19, advising American citizens not to travel to North Korea, even if they do have a valid DPRK visa.
Newman's son says that he believes that his father will be released as he is an "elderly traveler, a grandfather with a heart condition" and that the Swedish ambassador had delivered Newman's heart medication to the North Korean Foreign Affairs Ministry, but they are unsure if he's received it.