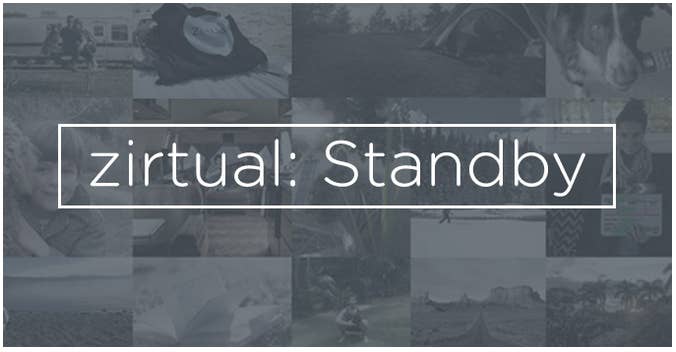 Four years after debuting its virtual assistant service, Zirtual appears to be shutting it down. Early Monday morning, the company broadcast a message to its clients informing them it is suspending operations due to "a combination of market circumstances and financial constraints." Zirtual's Twitter account has since disappeared and the company has shuttered the email accounts it provided to its assistants. Meanwhile, CEO Maren Donovan's voicemail inbox has filled to the point where it can no longer accept new messages, and frustrated complaints and allegations — including a fairly vicious "parody" account — are popping up on Facebook and Twitter. Zirtual has not responded to requests for comment.
Before Instacart, Shyp, Luxe, and Sprig made it trendy, Zirtual was one of the first digital labor platforms to shift its contract workers to employee status, making the change over a year ago, BuzzFeed News reported in April. At the time, Donovan said the decision was made to give employees what they wanted, despite increased labor costs.
Randi Judge, a former Zirtual assistant, said the decent pay and benefits Zirtual promised employees is what drew her to the company six months ago. After a drawn-out application process that took over a month, Judge was excited by the potential for growth inside the company, which allowed assistants to rise through the ranks of team leadership. So when she got word this morning that the company was shutting down, it came as a real blow.
"Just a couple weeks ago [...] they were trying something new. They were looking to increase our pay rate in the next 18 months," Judge told BuzzFeed News. "Then today I woke up two hours before my shift and I had an email from Maren saying it was done."
Before the smoke had even cleared, other companies providing similar services — administrative tasks done virtually — were already vying to snap up Zirtual's client base. Time etc. is offering 50% off its digital services to former Zirtual clients. Meanwhile, Zirtual itself has offered to help connect customers with their former assistants, despite having shut down their Zirtual email accounts. Other companies are also eagerly circling the Zirtual carcass.
Zirtual's digital workforce is also up for grabs. Some companies are recruiting now-jobless Zirtual assistants on Twitter. Others might continue working with their original Zirtual clients, cutting out the digital middleman altogether.
The reasons for Zirtual's sudden shutdown aren't yet clear. Ineed, investor Jason Calacanis, who's also backed Uber and Thumbtack, appeared to have been caught off guard by what he described as "a $11m a year business imploding." That said, Zirtual had been struggling to raise additional funds. Since raising its original $2 million seed round in 2013, Zirtual has only managed to secure debt financing. And of a planned $3 million round this July, the company was only able to raise $650,000.
While Zirtual's message to employees and clients indicates the company is pursuing some sort of reorganization under which it hopes to resume operations, the abruptness of its shutdown and the company's handling of it suggest it may have a tough time doing so with former employees blindsided by today's news. Said Judge, "Even if Zirtual came back, I'm pretty sure all of us are done."