Yelp Is Now Filtering Places By How Close They Are To PokéStops
Because this is the world we live in now.
Yelp wants to help you catch a Snorlax over brunch. The company's new PokéStop filter is a location-based tool that allows Yelpers to view which neighborhood shops and restaurants have a "PokéStop Nearby," the same way they would look for a place that offers takeout or is good for kids.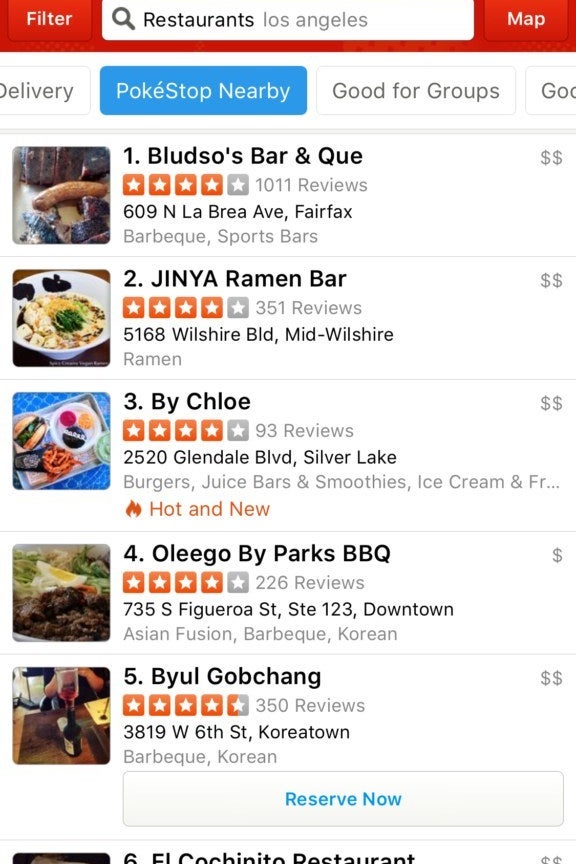 The filter can help you pass the time between loads of laundry, too.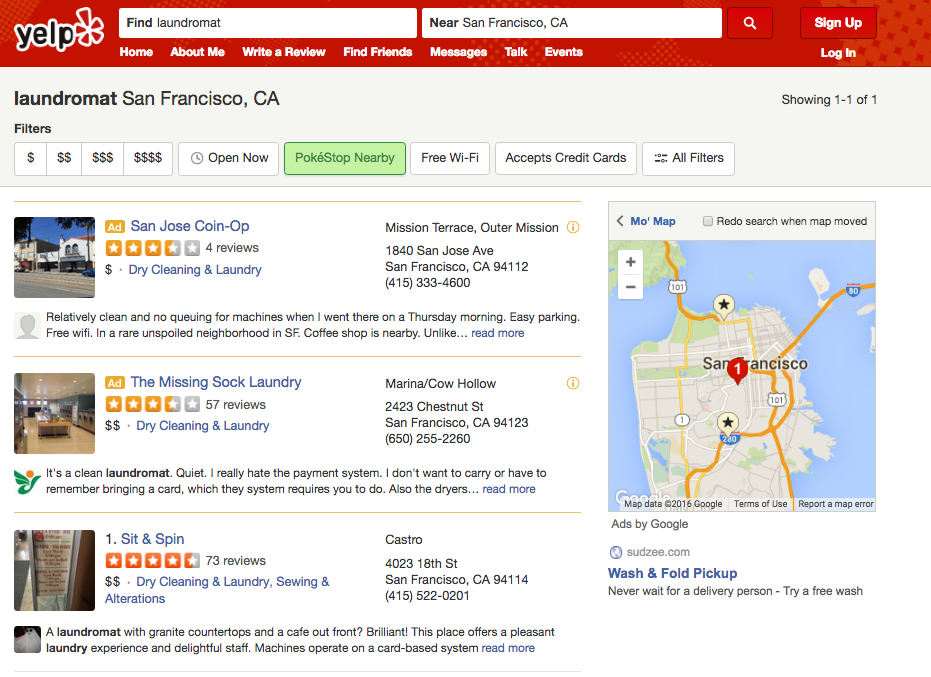 As Yelp put it in a blog post: "You're going to Diglett."

The PokéStop project is a group effort. Yelp is asking players to check in at bars and restaurants and check a box if there's a known PokéStop nearby — a pretty smart way for a tech company to capture some of Pokémon Go's record-breaking engagement. Yelp says thousands of PokéStop-adjacent businesses have already been identified.
As was reported Thursday, players can request PokéStop placement, so if you've successfully planted a Poké-flag outside your favorite ramen spot, you can go ahead and let other players know via Yelp.
The PokéStop filter is available on mobile and desktop in the U.S., Australia, and New Zealand.