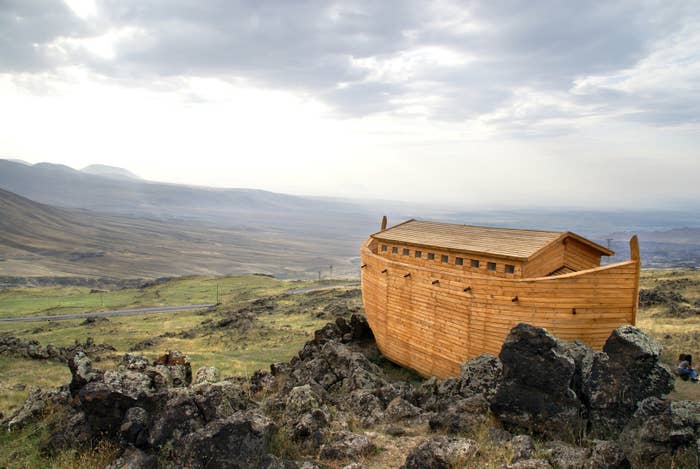 After a year marked by scandals and chaos, there's an operation underway inside Uber aimed at restoring a sense of order. Project Ark, which was announced internally in September, is supposed to unify Uber's splintered engineering team, sources close to the company tell BuzzFeed News.

After years of rapid scaling under the leadership of Chief Technology Officer Thuan Pham, Uber's core engineering architecture became disorganized. In some cases, engineers on different teams were doing the same job, which created redundancy and inefficiency, current and former employees in the engineering division tell BuzzFeed News.
"So many people built similar stuff, it's hard to maintain," said a source familiar with Uber who asked not to be named in this story.
Another source said it was common for two separate engineering teams to build competing solutions to the same problem. Sometimes this was by design — having multiple groups compete to design or fix a product helps ensure the best results. But the goal of Project Ark is to reduce this kind of overlap, in part because continuing to maintain duplicated code taxes the company's resources.
One independent faction inside the engineering department, the real-time team, was led by Amos Barreto, who joined Uber in 2011 but recently left the company, BuzzFeed News has learned. Barreto was named in ex-Uber CEO Travis Kalanick's 2013 letter asking employees not to sleep with each other during a company trip to Miami. Sources close to Uber who spoke with BuzzFeed News on conditions of anonymity said Barreto's leadership style was an exemplar of Uber's notoriously cliquey, hard-partying work culture.
Project Ark will be led by a coalition of over a dozen managers who sources say will be tasked with streamlining and centralizing Uber's engineering department. So far, there's been no talk of layoffs, sources tell BuzzFeed News. In fact, Uber says it plans to hire executives to its engineering division. The project is being overseen by Pham, who, despite allegations that he ignored reports of sexual harassment within the engineering division, emerged from the terminations that followed Uber's internal investigations unscathed.
"Basically a question came up. Why is everything so hard and why are we spending so much on engineering?" said an anonymous Uber engineer. "Kalanick always considered engineering an investment. Someone might be finally looking at it like a cost."
Uber has been investigating its costs more closely lately. At the end of last month, Uber started shutting down its Xchange leasing program after learning that the program was costing the company not $500 per vehicle, as originally estimated, but closer to $9,000 per vehicle. In ending the program, Uber eliminated roughly 500 jobs.
Reached for comment, an Uber spokesperson said Project Ark isn't about saving money, but about preparing the company growth over the next year. Uber is currently aiming for a 2019 IPO. "During previous years of hyper-growth when we needed to move incredibly fast on all fronts, we emphasized decentralization. While that approach delivered rapid results and early successes for the company, it's now time to unify and simplify our technology stack, strengthen our core infrastructure, and improve our engineering productivity," the spokesperson said. "This will better align our teams, reduce duplication, and increase leverage across our tech stack."
Separately, Uber is moving to physically consolidate its Bay Area workforce, which is currently scattered across at least three separate buildings in San Francisco, into a single Mission Bay office that's currently under construction. In August, Uber announced it was abandoning its plans to move into the Oakland office building it had purchased in 2013. The company told BuzzFeed News it was looking to sell the building in hopes of saving money and creating a more cohesive workplace culture.
Project Ark is a more comprehensive continuation of a 2016 Uber project called Project Panama, sources close to the company tell BuzzFeed News. Panama was aimed at streamlining the infrastructure division of Uber's engineering department, while Ark will consolidate all teams under the engineering umbrella. Panama, which didn't meet all of its goals, was overseen by AG Gangadhar, sources say.
Gangadhar left Uber in July after former Uber engineer Susan Fowler wrote a blog post about the sexual harassment and discrimination she experienced at Uber. After the post went viral, it ignited internal investigations into the company's culture. Gangadhar was Fowler's manager; at the time he left the company, Uber told Recode that his departure was unrelated to Fowler's allegations.
After a chaotic year involving sexual harassment allegations, shady business practices, a blockbuster trade secrets lawsuit, and more, Kalanick was forced to resign from his CEO role in June. In August, the board replaced him with former Expedia CEO Dara Khosrowshahi. In selecting Khosrowshahi, Uber's board hopes to bring a sense of order to the $69 billion ride-hailing company and correct the leadership failings that led to Uber's 2017 tailspin.
At Khosrowshahi's first company all-hands meeting in August, he told employees that one of his priorities at Uber would be to "pay the bills."
"This company has to change," Khosrowshahi said back in August. "What got us here is not what's going to get us to the next level."
Getting Uber's engineers on board Project Ark after the company's flood of problems may be a step in that direction.