Can A Ten-Year Tech Veteran Hack It In The On-Demand Economy?
WyzAnt, a Chicago-based digital marketplace for tutors, is looking for some of that San Francisco tech bubble magic. But can the veteran platform embrace tech 2.0 while adhering to the law?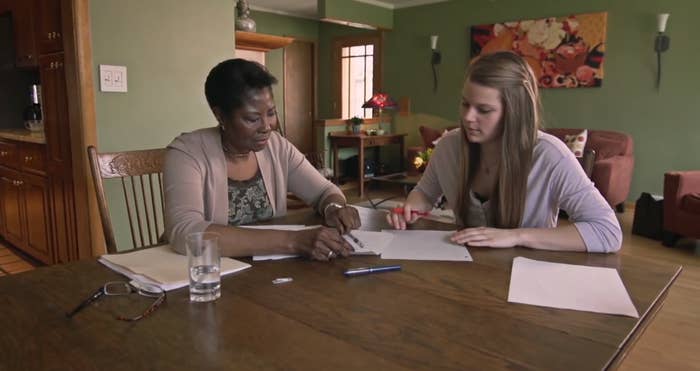 At 6'4", Andrew Geant is a big guy on a little coffee-shop stool, and he's squirming. He's trying to avoid saying "growth hacking," but he can't think of another word that means the same thing. "Growth hacking" has been on Geant's mind a lot, ever since he hired Adam Fishman, formerly of Lyft, to be the new vice president of growth at his decade-old tutoring company, WyzAnt (pronounced "Wise Ant"). But while raising the public profile of the company is what Geant is looking to do, actually saying the buzzwords aloud seems to make him uncomfortable.
Geant is visiting San Francisco from Chicago, where WyzAnt's 60-person headquarters is located. Geant briefly tried and hated a career in banking after college, after which he turned to tutoring to make money — but he found it very hard to find clients. "There was Craigslist," he said. "That was it." That frustration turned out to be the inspiration that he needed; soon after, he and Mike Weishuhn — now the company's CTO — launched WyzAnt, a searchable database where parents and students can find tutors.
Today, WyzAnt has more than 80,000 tutors actively using the platform to find teaching gigs, and more than a million students who are (or whose parents are) using it to find and book tutors, track progress, and make payments. There are WyzAnt tutors working in all 50 states, within 10 miles of 97 percent of the U.S. population. Tutors earn, on average, $45 an hour, and WyzAnt takes a about a 20% commission for each lesson.
But the company wants to keep growing — which is why it brought on Fishman, who is working on ways to overcome the limits of geography, for example, expanding the company's online learning product — which offers students and tutors interactive video conferencing — as well as pursuing international markets. And it's slowly starting to experiment with mobile apps: 15,000 tutors have downloaded a WyzAnt app that allows them to scroll for new jobs, book gigs, and otherwise manage their businesses. Next up, although not yet released, is an app for students (or, as the more likely case may be, their parents).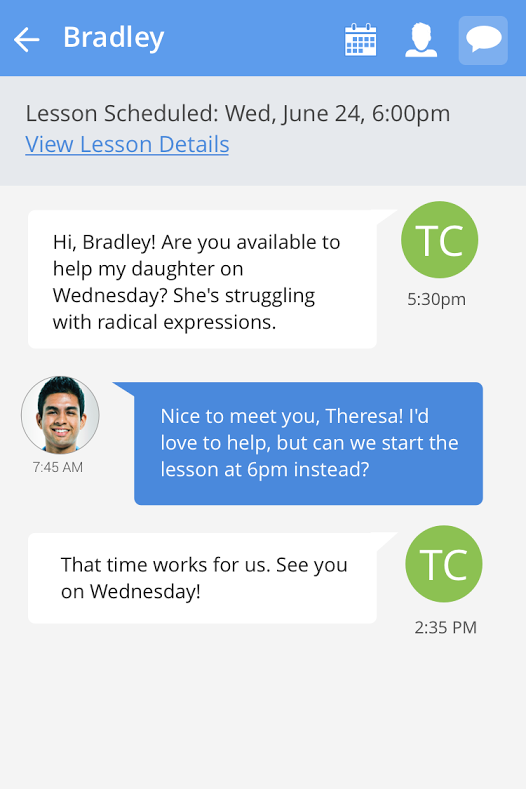 The rise of Uber and its ilk has made platforms that connect people with jobs a hot prospect in the tech world. But WyzAnt, despite raising its first ever venture round 18 months ago, is hardly a startup: It's based in the midwest, ten years old, and just released its first mobile app a few months ago. In many ways, it has more in common with eHarmony than with Uber. And despite what some have described as a revolution in gig work over the last decade, Geant said that, at WyzAnt, not much has changed. "It's the same model it was then," he said. "The sharing economy just came up, and we found ourselves in the middle of it."
But even a decade of experience doesn't make WyzAnt immune from the legal problems that are biting at the heels of the gig economy. As an increasing number of Americans come to rely on contract work, rather than full employment, for their livelihoods — and tech companies continue to try to avoid the cost of payroll taxes by denying workers full employment — on-demand labor models are starting to look increasingly risky.
Which is why the one thing that you'd expect WyzAnt's shiny new app to, in this age of on-demand everything from doctors to dinners, it can't do: bring you a tutor at the push of a button. Geant can envision a product for homework emergencies and last-minute test prep that would be a perfect fit for the on-demand marketplace. But to make it work, he said, WyzAnt would need more control over the participating tutors than, since they're not employees but merely contractors, he's legally allowed to have.
Geant said he's been aware of the business implications of labor laws, which he calls antiquated, since WyzAnt's "early days." It's for that reason, for example, that WyzAnt has never published educational materials or created a curriculum for its tutors to use. To make an on-demand product work, the company would likely need tutors to work in shifts, in order to ensure that someone was always available. In addition, to provide a reliably commoditized product, WyzAnt would want to set a base price. But to do those things, Geant said, it would make more sense to hire the tutors as employees — which, given the cost of covering payroll taxes and other benefits, "would be a real setback for the business model."
"It's not a good position to be in, when you hesitate to do the things your customers want," said Geant. But while hesitating in the face of so much aggressive land-grabbing by other companies is undoubtedly frustrating, with ten years in the business under his belt, he's not interested in strategies that could put what has so far proven to be a stable business model at risk.
"We have a long-term view," Geant said, sitting next to his suitcases, packed and waiting for the trip back to Chicago. "I know you don't see a lot of that out here."