"There's A Lot Of Blood In The Water": What's Next For The On-Demand Economy
The oversaturated "Uber for x" economy can probably stand to lose a startup here or there. But with increasingly severe legal problems, dubious profit models — and now, the death of Homejoy — some think that it might be time for the market to consolidate.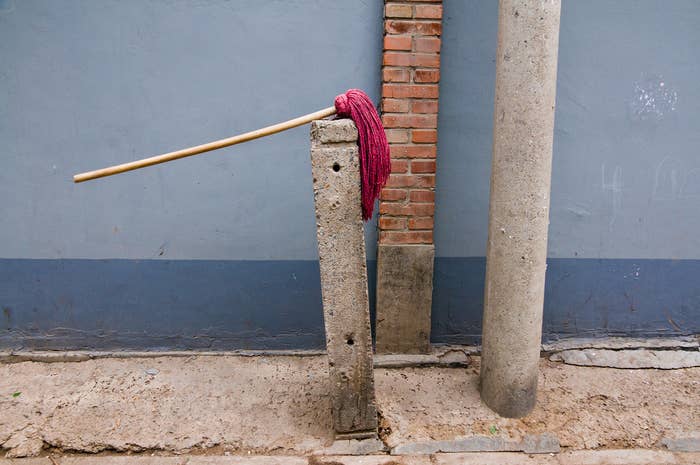 There's nothing, the already tired joke goes, that you can't get taken care of in San Francisco at the push of a button. Garbage. Underwear. Drugs. You name it. The phenomenon is so pervasive that a number of (rather mild) satires have popped up, including Here Comes the Airplane, for spoon-feeding, and Whypit, for butt-wiping.
But today's big San Francisco tech scene news item suggests the on-demand bubble might be deflating, if not altogether bursting. Homejoy, a home-cleaning services platform , announced in a blog post that the company will be wringing out its sponges and hanging up its mops. By all appearances, it was several months coming: TechCrunch reported in March that competitor Handy was in talks to acquire the company, and in June, Fusion reported that the company might be in some financial trouble. These are unfortunate tidings for both Homejoy's employees — some of whom, Re/code reported, have already found new jobs at Google — and for Homejoy's investors, which included Google Ventures, YCombinator, and Andreesen-Horowitz, among others.
But whoever bought Homejoy would have been on the hook for whatever comes of the worker misclassification lawsuits that have been weighing on the company. A series of recent lawsuits across the industry suggest that on-demand companies may have broken the law in classifying their workers as cheap independent contractors over full-time benefited employees. This is why Homejoy was being sued by its workers in four separate cases, which co-founder Adora Cheung blamed for the shutdown.
Other recent news, including a California Labor Commission decision that an Uber driver was an employee and new guidelines from the Department of Labor that also erred on the side of full employment, suggests that the on-demand economy's future is murky at best. These startups rely on infusions of cash from venture capitalists to stay afloat, and it's undoubtedly hard to sell a pitch to funders when the underpinnings of your company's business model are on very public trial.
Hunter Walk is a venture capitalist at Homebrew, which funds Shyp, an on-demand shipping startup that recently shifted some of its contract workers to employee status in a reaction to the misclassification lawsuits. On Twitter, Walk acknowledged that funding is difficult to come by when you're being sued.
Elsewhere, however, others have speculated that a failure to turn a profit was what really killed Homejoy, and that the ongoing litigation merely serves as a face-saving excuse. The attorney in one of the cases against Homejoy, Byron Goldstein, told BuzzFeed News that "[t]he suggestion that Homejoy was unsuccessful because their employees sought to enforce the law is a scapegoat. Many sharing economy companies have been successful and are also seeking to follow the law."
Goldstein's firm plans to continue pursuing the suit against Homejoy. A spokesperson for Homejoy declined to comment on the matter.
With so much competition in the on-demand space, companies have engaged in a race to the bottom, undercutting their prices in order to stay afloat. Semil Shah, an early-stage funder with a stake in on-demand companies like Instacart and Managed by Q, said failure to achieve late-stage growth is more likely what put an end to Homejoy than legal troubles.
"In local services, you have Handy, you have Thumbtack, you have Craigslist, you have Amazon," he told BuzzFeed News. "It's not a blue ocean issue, it's a red ocean issue — there's a lot of blood in the water."
The lesson of Homejoy's demise, then, might be that while the on-demand business model is legally dubious, for some of the smaller companies, it's also unsustainable in the long-term. Because while, say, Uber — by far the largest and most influential of the on-demand startups, with a $50 billion valuation and rapidly expanding global footprint — can afford to appeal decision after decision and pay fine after fine, the constellation of smaller companies that sought to follow its example can't.
So whether Uber lives or dies, it might leave a number of "Uber for x" hopefuls in its wake. Homejoy's closing isn't necessarily an indication that the on-demand economy is doomed — it might instead be the beginning of an opportunity for bigger players like Amazon and Google, which have pockets deep enough to stay alive while the classification issue wends its way through the courts.
2015 could be the year of on-demand consolidation after all.