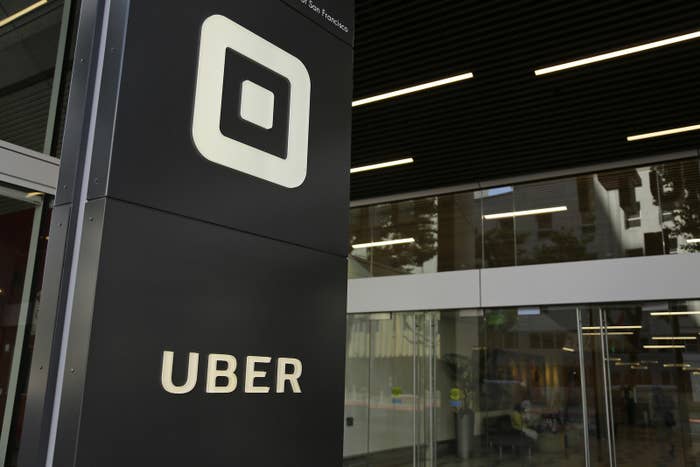 A private report on former Google engineer Anthony Levandowski that was commissioned by Uber and is central to Waymo's lawsuit against the ride-hail behemoth was made public for the first time Monday evening.
The document was part of a public filing made by Google's parent company Alphabet in its major trade secrets case against Uber. Alphabet is asking the court to delay the trial, currently scheduled for Oct. 10, until later than December.
Uber commissioned the report from cybersecurity forensics firm Stroz Frieberg in March 2016 to provide due diligence into purchase of a self-driving car startup and specifically investigate if any of its technology had been inappropriately taken. That startup, Ottomotto LLC, was founded by former Google engineer Anthony Levandowkski, who is now accused by Alphabet and its autonomous vehicle unit Waymo of stealing proprietary technology associated with self-driving cars.
"The Stroz Report unequivocally shows that, before it acquired his company, Uber knew Anthony Levandowski had a massive trove of confidential Waymo source code, design files, technical plans and other materials after leaving Google," said a Waymo spokesperson in a statement. "Knowing all of this, Uber paid $680 million for Mr. Levandowski's company, protected him from legal action, and installed him as the head of their self-driving vehicle program."
The report, which Waymo submitted late Monday evening, said that Levandowski was aware he held Waymo's private documents on his personal computer after he quit Google and knowingly had them destroyed. Here's an excerpt:
"During Stroz Friedberg's interview of Levandowski, he stated that in March 2016, while searching his home to gather all devices for this investigation, he discovered that he possessed Google proprietary information on five disks in his Drobo 50, which was located in a closet he used to store old and unused devices. The proprietary information included source code, design files, laser files, engineering documents, and software related to Google self-driving cars. In his interview with Stroz Friedberg, Levandowski stated that he destroyed the disks at a commercial shredding facility in Oakland, California Levandowski provided Stroz Friedberg with the Drobo 50, but, as expected, it contained no media and there was nothing to analyze."
Waymo said, given the breadth of information contained in the report — and the possibility of unearthing new stolen trade secrets it wasn't previously aware of — it needs more time before it can adequately present its case in court. Specifically, Waymo said it's currently sifting through "15,000 potentially relevant emails" and 85 gigabytes of documents, as well as "awaiting production of 118 of Anthony Levandowski's devices."
Meanwhile, though Uber initially sought to seal the report, a spokesperson said in a statement to BuzzFeed News that the company is glad the document is now public. "Before Uber acquired Otto, we hired an independent forensics firm to conduct due diligence because we wanted to prevent any Google IP from coming to Uber," the statement read. "Their report, which we are pleased is finally public, helps explain why — even after 60 hours of inspection of our facilities, source code, documents and computers — no Google material has been found at Uber."
Earlier this year, Uber fired Levandowski, who could face criminal charges and plans to protect himself by declining to answer questions that might incriminate him when called to testify during this trial.
The carefully worded Stroz report noted that some communications suggest that "details relating to the formation of Ottomotto may have taken place while he was still employed at Google." It also questioned Levandowski's practice of deleting data and communications, especially after he knew that Stroz Friedberg would be conducting its due diligence investigation.
"However, by March 2016, Levandowski was aware that Stroz Friedberg was going to implement a process to preserve, identify, and potentially remediate retained Google material from his devices," the report read. "At that point, the better course would have been to let that process control. In addition, there was an effort by Levandowski and his Ottomotto colleagues to delete texts in real time."
The report also went into Levandowski's attempts to recruit Google engineers to his new startup, detailing both work meetings where he discussed the self-driving truck opportunity as well as recreational activities, including a trip to Lake Tahoe, Calif., where the venture was discussed.

Last month, Waymo requested a continuance of the trial to Dec. 5 — a delay US District Judge William Alsup seemed disinclined to allow in a recent hearing — though it's now arguing that even a December court date would be prejudicial. Alsup ruled that the due diligence report could be discussed openly in court during a late September hearing.
Judge Alsup is scheduled to rule on Waymo's request for a trial delay during a hearing currently scheduled for Tuesday at 11 a.m in San Francisco.

Here's the full report on Anthony Levandowski and Uber's acquisition of Ottomotto that Stroz conducted on Uber's behalf:
Download PDF