The Cleveland Scene, an alt-weekly, says Uber pulled out of a deal to distribute its papers during the Republican National Convention after the ride-hail giant saw the cover of that week's issue:
According to Cleveland Scene Publisher Andrew Zelman, Uber reached out to him directly about putting papers in its cars during convention week.
"Uber's vehicles during the RNC next week here in Cleveland are going to be branded as Cleveland welcome centers," Zelman told BuzzFeed News. "The idea is that people getting from the airport will take Ubers and inside those cars will be all kinds of Cleveland-centric stuff."
But after Uber reviewed Scene's July 13 issue, which will include a Republican-themed coloring book and a cover depicting Donald Trump as King Kong — the company backed out of the deal.

"I got a call that afternoon from a marketing person at Uber," Zelman said. "He explained to me that they assume their vehicles will be carrying a lot of Trump supporters, Trump delegates, and Republicans, and that they want to take a bipartisan approach. They felt that carrying our paper would take away from that bipartisan vibe because of the comics poking fun of some of the Republican establishment."
Zelman noted that the Uber representative also said the company worried about drivers who might be criticized for the content of the newspapers on display in their cars.
Reached for comment, an Uber spokesperson confirmed the company's decision to back out of its arrangement with Cleveland Scene. "Our goal is to celebrate Cleveland and help provide mobility during what promises to be a busy time for the city," a company spokesperson said in an emailed statement. "We'll leave the politics to the pundits."
Uber still plans to offer a "Moving Cleveland" promotion during the RNC, which will include 50 cars offering water bottles, Wi-Fi, and a city guidebook.
In addition to Trump on the cover, the July 13th issue includes six other illustrations featuring Mitt Romney, Chris Christie, Ohio Gov. John Kasich, and Ted Cruz. The spread also includes two pages of masked protestors facing off with police, and another picture of Trump.
Zelman said he knew when he agreed to the deal with Uber that Scene's issue during the Republican National Convention would be provocative, but says he was "a little surprised that it happened that quickly, and that they were so dead set against it."
Uber is the official transportation partner of the Democratic National Convention, to be held in Philadelphia, but failed to reach a deal with the Republican organizers, according to Politico.
The company does employ David Plouffe, a prominent democrat and former campaign manager for Barack Obama, and received early backing from Shervin Pishevar, a Silicon Valley venture capitalist who has hosted fundraisers for Hillary Clinton. The company also received the enthusiastic support of Republican presidential candidate Jeb Bush during the 2015 campaign season.
Cleveland Scene Editor-in-Chief Vince Grzegorek, who initially tweeted about Uber backing out of the distribution deal, did follow up on his initial tweet.
The artistically inclined can print and enjoy some of the Cleveland Scene's RNC coloring book, reproduced below with permission from the publisher:
Here's Ted Cruz: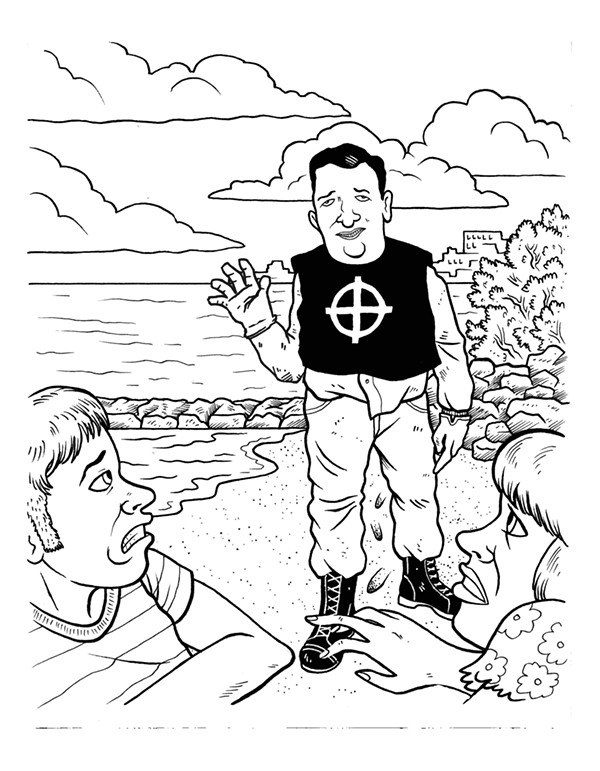 Here's Mitt Romney sipping a cup of tea: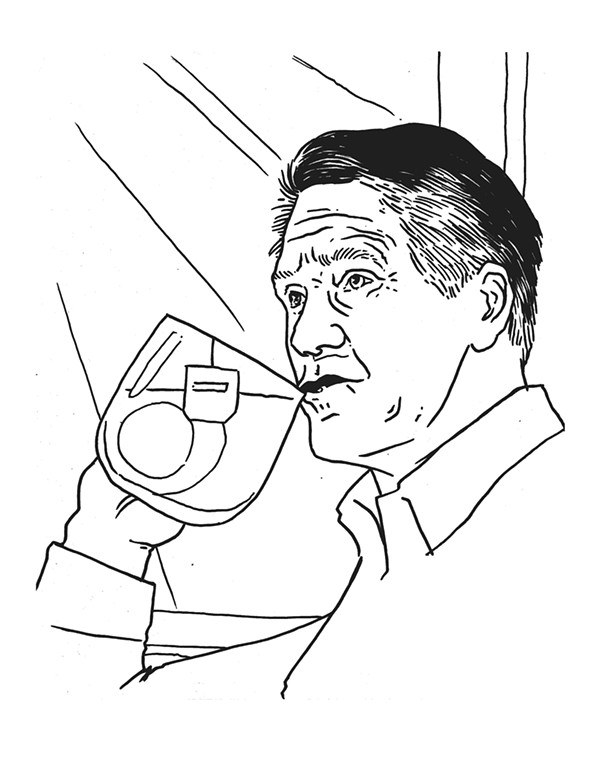 Here's Chris Christie enjoying a sub, or a grinder, or a hoagie, or whatever they call them in Ohio.