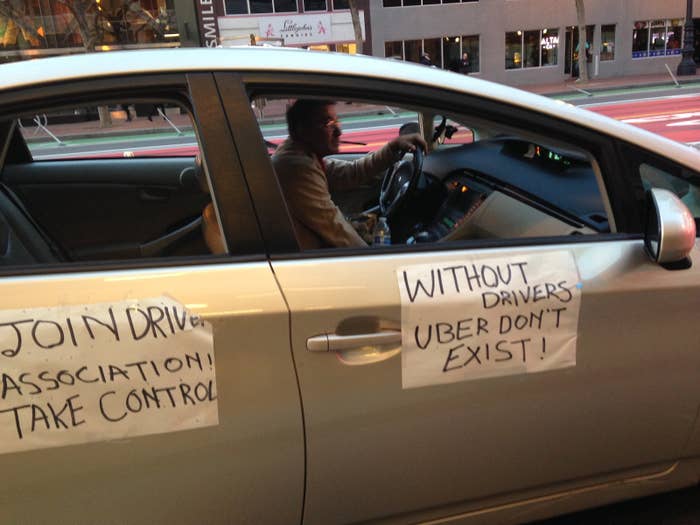 Hours after hundreds of Uber drivers gathered to protest in New York City, hundreds more followed suit in San Francisco this afternoon.
The drivers are angry because Uber slashed fares across the country over the course of the last month, resulting in reduced pay for drivers. Rates in San Francisco were cut by 10% last month, and by 15% in New York City on Friday. In Detroit, fares have fallen to 35 cents per mile.
The drivers will be in hot demand this week in San Francisco, as the city's population swells due to Super Bowl–related festivities. Estimates say the Bay Area could see an influx of 1 million souls before Sunday's game, which is already putting a major strain on transportation systems — an advantage for the frustrated drivers.
In San Francisco, today's protest was organized by a group calling itself Uber Drivers United. Its elected leader, who goes by Mario, says the group's Facebook page has around 4,000 members. By his estimate, over 1,000 drivers joined Monday's protest; he says they plan to continue "shutting it down" — not turning the app on — until Sunday's big event.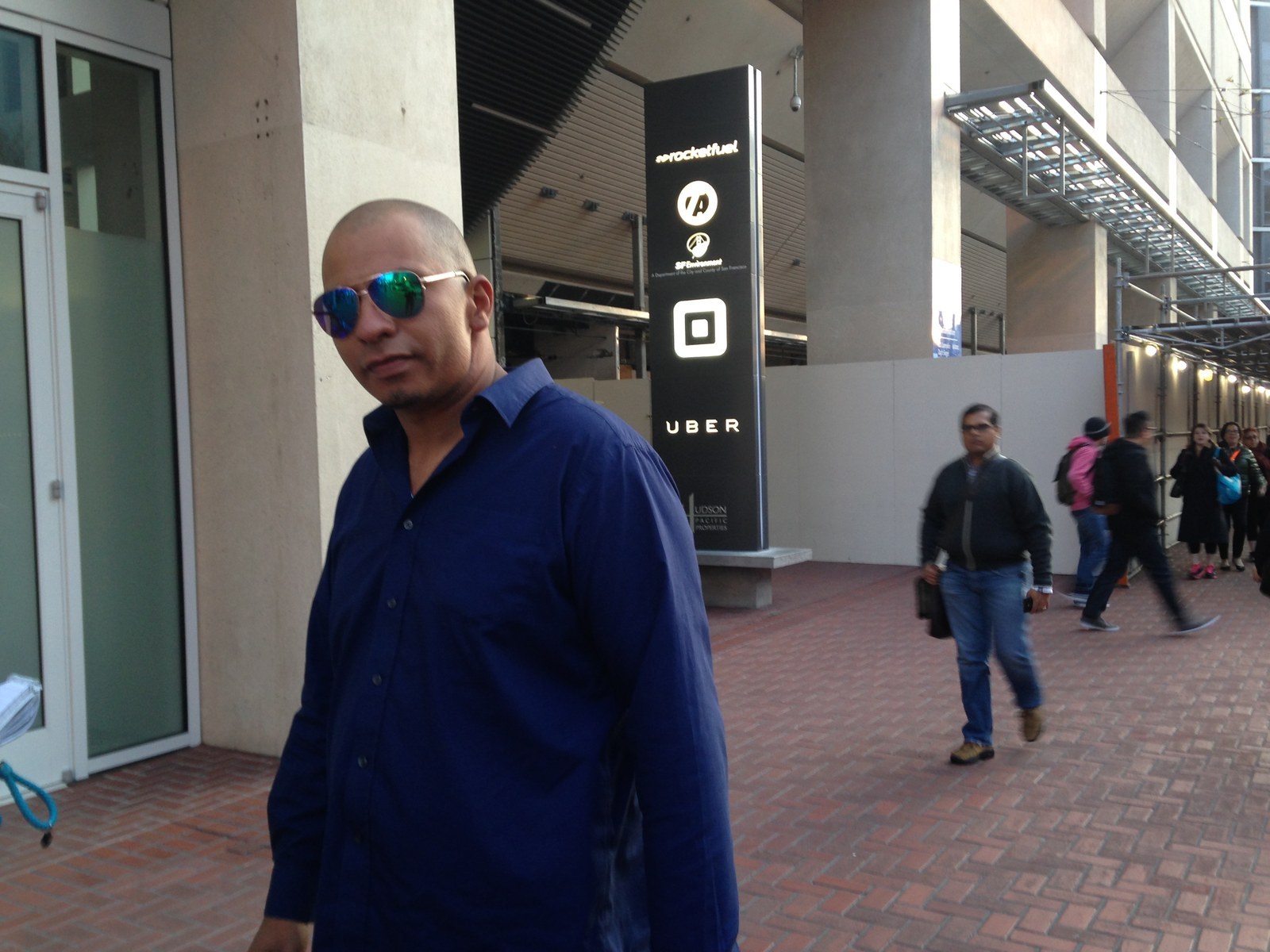 One of the drivers who participated in Monday's protest, Vic, received a ticket for excessive honking. Vic has been driving for Uber for eight months. In the beginning, he said, the pay was good. But with the fare cuts, it's not enough.
"If you average it out, we're probably making $8 an hour," he told BuzzFeed News. "That's why everybody is so upset."
In a comment regarding the situation in New York City, an Uber spokesperson told BuzzfeedNews, "We lowered prices to get more people using Uber, which is good for drivers because it means less time waiting around for trips." (However, Uber drivers who spoke with BuzzFeed News directly contradicted the assertion that lower prices increases the amount of money they make.)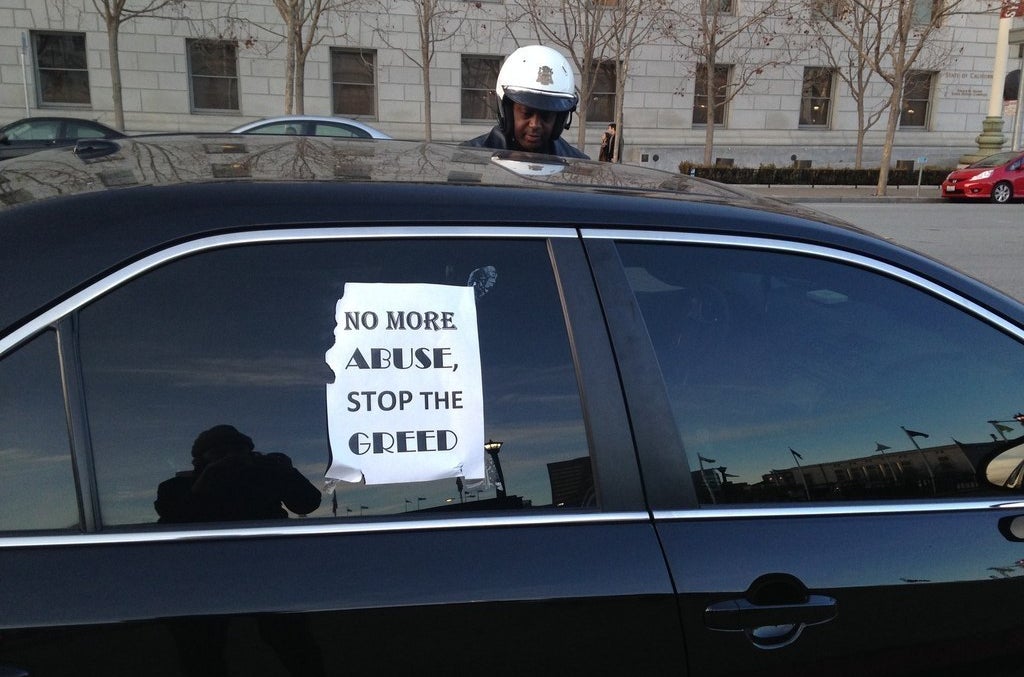 SFPD tickets protesting Uber drivers outside City Hall in San Francisco.
In an interview, Mario told BuzzFeed News that since he became the leader of Uber Drivers United, his account has been deactivated. Other drivers who have participated in organizing the group have made similar complaints, he said. He said he's reached out to Shannon Liss-Riordan, the Boston-based attorney in the class-action suit against Uber about the ride-hail company.
In an email, Liss-Riordan said her firm is sorting through hundreds of emails from drivers that have flooded her inbox in recent days. But, she wrote, "if Uber is deactivating drivers for engaging in organizing activity, I think that would also be a violation of the NLRA [National Labor Relations Act]."
In Seattle, the Teamsters union has been helping to organize app-based drivers, who won the right to collectively bargain at the end of last year. Mario told BuzzFeed News that drivers have reached out to both the Teamsters and the SEIU, but the response has been the same across the board — because of the contracts they signed with Uber, organized labor was unable to help.
"Everywhere we go it's the same thing," he said. "We can't do nothing for you.'"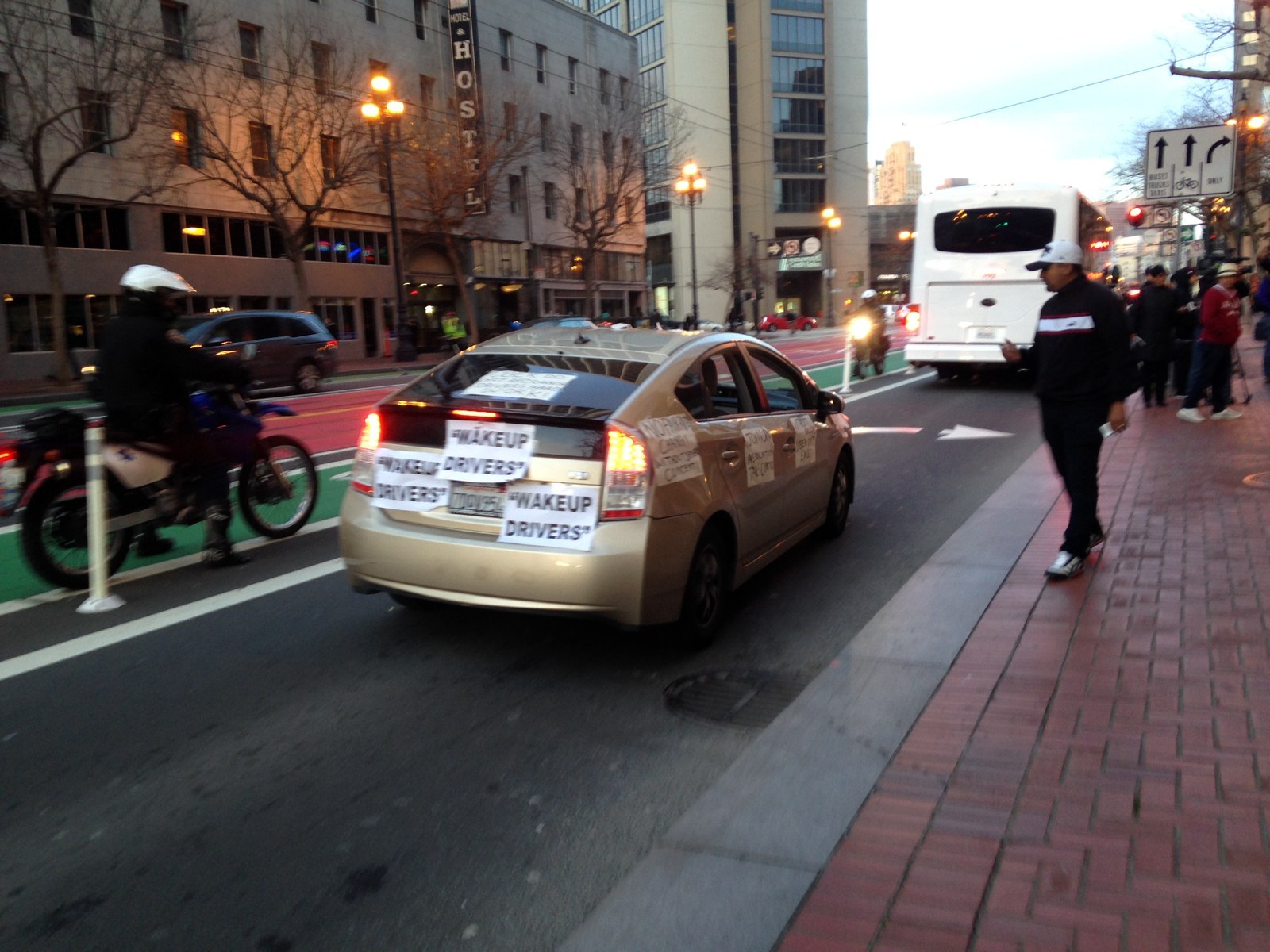 Johana Bhuiyan contributed reporting.