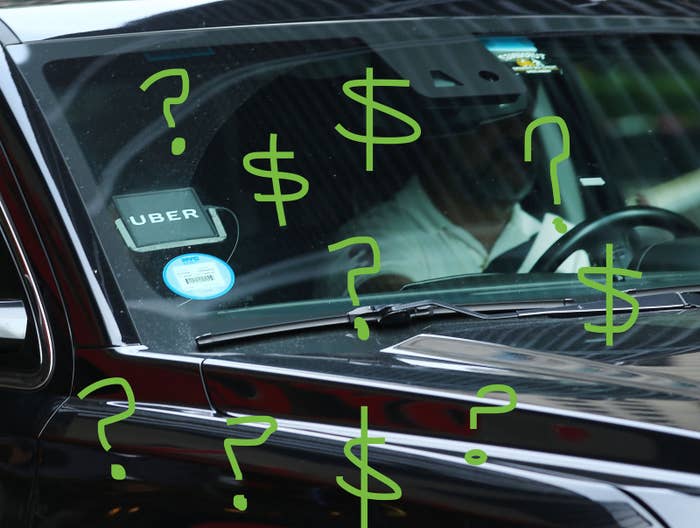 It's hard to figure out how much money drivers for Lyft and Uber — and gig workers in general — are actually making. The drivers are independent contractors, not employees, so they don't earn a regular wage, and ride-hail companies have so far been unwilling to share driver earnings data with the public.
Last week, an MIT working paper by Stanford professor Stephen Zoepf made the shocking claim that ride-hail drivers are earning on average less than $4 an hour after expenses. His research garnered a lot of attention — but it also isn't accurate, and after Uber pushed back against the findings and offered new analysis, Zoepf revised his numbers.
First, MIT published a working paper that includes Zoepf's eye-popping initial findings: Drivers are earning just $3.37 an hour on average, and a third of them are actually losing money because of the cost of gas, repairs, depreciation, and insurance.
These numbers, by far the lowest wage estimates of any study on ride-hail drivers so far, caught the attention of the National Employment Law Project, which has been pushing for more protections for ride-hail drivers for years. NELP shared the MIT paper with a bunch of reporters.
Uber disagreed with the findings too. In a blog post, the company argued that the survey the numbers were based on was misleading, and called the paper "deeply flawed."
Uber's CEO eventually weighed in, referring to MIT as "Mathematically Incompetent Theories" in a tweet.
In the end, Zoepf admitted that his analysis wasn't perfect.
After recrunching his analysis based on Uber's critiques, he came up with a much higher average hourly wage estimate — closer to between $8.55 or $10 an hour, depending on the methodology. According to the new figures, which are still rough estimates, 8% of drivers still lose money while driving, and more than half are still earning less than minimum wage after expenses. While the drivers' independent contractor status makes this legal, in many of Uber's most popular markets, these earnings alone would make it difficult to get by financially.
Zoepf's research was only a working paper to begin with, meaning it wasn't peer reviewed, and he intended to revise it based on conversations with Uber, Lyft, and others. Uber's Khosrowshahi tweeted his thanks over the weekend for MIT's willingness to rerun the numbers.
In a statement, a company spokesperson said Uber supports Zoepf's "decision to conduct a thorough revision of the paper over the coming weeks."
Understanding how much drivers actually earn is difficult for a number of reasons.
Drivers work on multiple platforms, earning different rates per mile and per minute in different markets, different bonuses, and different tips. On top of that, economists have to estimate how much repairs, fuel, depreciation, and maintenance costs each driver, depending on things like what the weather is like where they live and what kind of car they drive.
While nobody but an individual driver has a perfect picture of earnings, Uber and Lyft have access to much of the relevant data that would make it fairly easy to figure out what drivers earn. While Uber says it has shared data with some researchers — most notably Alan Krueger, whose most recent work estimated drivers earn $18.75 an hour before expenses — Zoepf said the confusion is caused in part by Uber's lack of transparency.
"What Hall and Khosrowshahi's assessment laid bare was an assumption about revenue that I made in the absence of public ride-hailing data and a paucity of independent studies outside Uber's own analyses," he wrote. Zoepf went on to ask Uber to "help make open, honest, and public assessment of the range of ride-hailing drivers profit after the cost of acquiring, operating and maintaining a vehicle."