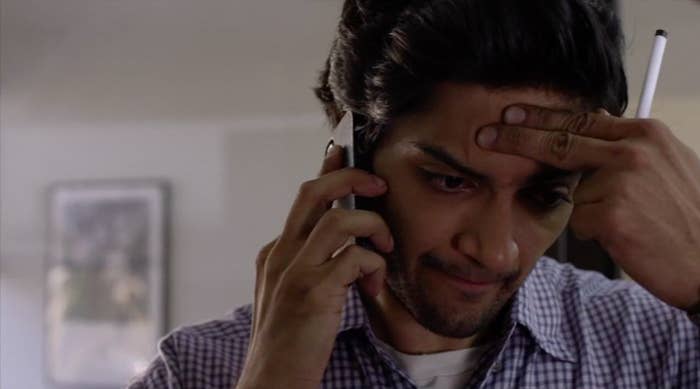 Visabot — a Facebook Messenger chatbot that guides immigrants through the visa application process — just added a capability that will make Silicon Valley very happy. Starting today, Visabot can help people navigate the labyrinthine process of transferring their H1-B work visa to a new employer.

Often, tech workers who are in the US on H-1B — or "skilled worker" visas — work for corporations like Google, Microsoft, or Intel, which have giant legal teams that help with visas. But say a visa holder at one of those companies gets a job offer from a hip new startup — they can't take the gig unless that startup is willing to sponsor their visa transfer, an expensive and complicated process. This state of affairs — which happens to be the plot of For Here or to Go, a recently released film about Indian tech workers in Silicon Valley — leaves a lot of foreign-born computer programmers feeling trapped.
"When startups are hiring, they need [the job filled], like, tomorrow," Visabot CEO Artem Goldman told BuzzFeed News. "The startup usually doesn't care about all these visa issues. They don't want to spend time and money on that — they can't."
For now, Visabot isn't doing regular H-1B applications, only H-1B transfers, and the pros at Visabot's partner law firms still check its work. But Goldman says regular H-1B applications will be available soon, though not by this year's April 3 deadline.
Visabot — which already offers tourist visa extensions, artist visas, and help with DACA — works kind of like TurboTax: The algorithm walks applicants through the application process with a series of questions. First, you select which type of visa fits your needs, and then provide Visabot with information about you — where you live, where you went to school, where you work, etc.
Visabot then asks you to upload the necessary documents, and even sends notifications when deadlines creep up. "It's going to be kind of like a lawyer, but better, because it's a machine, so there's no mistakes," said Goldman. While some think it's too risky, about half of the lawyers Goldman talks to say their jobs could be made a easier by artificial intelligence.

"We still can't say that we will replace an immigration lawyer in the next five years, because there are so many complicated types of visas," Goldman said. "But what we can do is save lots of their time. By doing this, they're going to have more clients, and the clients are going to have lower prices."
One early Visabot client, a 20-year-old Romanian singer named Afina Madoian, confirmed that getting an O-1 artist visa through the bot was easier than it would have been to find a lawyer in Romania.
"A lot of companies take money and don't do anything," Madoian said. What she liked about Visabot is that she got a price upfront. She started gathering documents in September and, after a lawyer reviewed and submitted her application, got her approval in February; the whole process cost her $4,000. Madoian said while she would recommend using Visabot, she might not have been willing to entrust her US visa — something she's wanted since childhood — to a robot if she hadn't originally been put in touch with Goldman through a friend.
Since Visabot launched late last year, it's processed more than 50,000 applications for various types of visas. Goldman acknowledged that the nationwide panic over immigration law induced by some of President Trump's policies has been good for business. Whenever the president tweets about immigration, Goldman says Visabot sees a bump in traffic. "We joke to investors that Donald Trump is our head of PR," said Goldman. But that attention isn't always good.
"We have a lot of people from, like, Africa and Arab countries saying, 'Guys, I need to have a green card, please. How much is it going to cost?' I'm feeling bad when I can't help, but I can't," Goldman said. "It's not about us improving or changing the immigration system. What we do is making the process of immigration — this bureaucratic, difficult, and unclear process — as easy as it is with bots."