We all probably have some subscriptions — Spotify, Netflix, Hulu, Tidal, Amazon Instant Video, HBO Go, Apple Music, Sling TV, Pandora, Deezer, YouTube, and on and on — that we never think about. Truebill is an online service that checks your bank accounts and reminds you where all your money goes every month.
For example, just the other day, I got this email from Hulu about its updated terms of service.
Then, a few hours later, I got this email from PayPal, reminding me that I pay $10 a month to listen to the same four Jeremih songs over and over again on Spotify!
After I gave it permissions for my PayPal and credit union accounts, it took Truebill a little while to find anything good.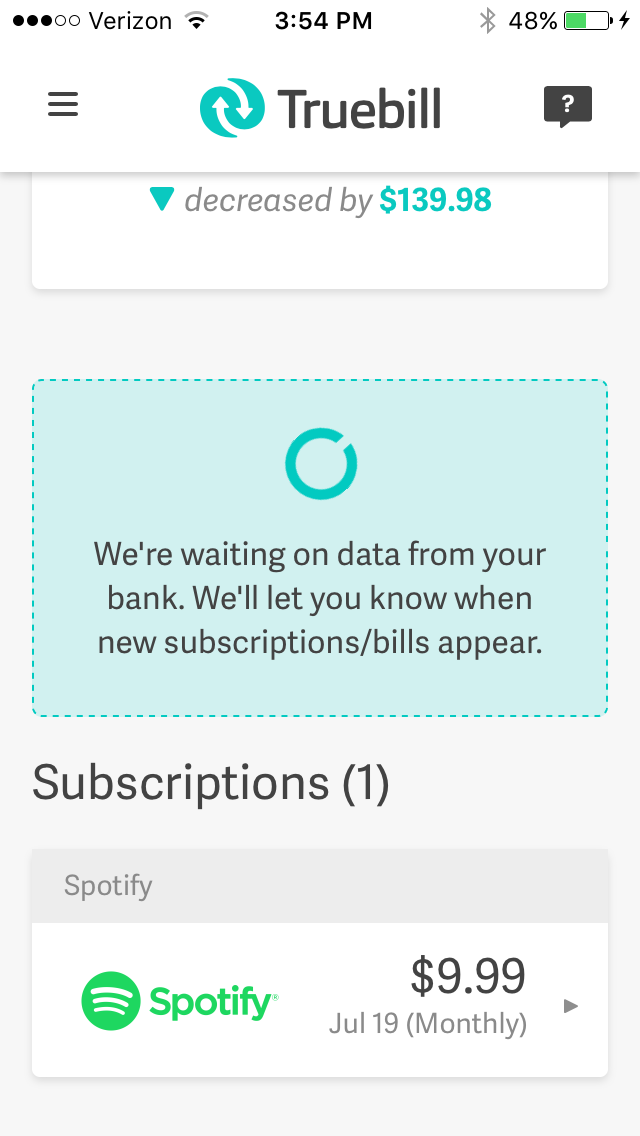 Truebill also eventually found my phone bill and student loans, which, tbh.... it was a little snarky about!!!

Truebill did find one subscription that I had totally forgotten about.

The app also missed at least one of my subscriptions.