Stop Angrily Tweeting At Airlines With Service
With Service, you'll (almost) never have to listen to hold music again.
At first blush, Service seems like yet another app to do your bidding in a sea of virtual personal assistants and on-demand handymen. But as it turns out, the L.A. based startup with $3.7 million in venture capital isn't interested in replacing your butler; it has its eyes on something much bigger. Service wants to replace call centers, and customer service as we know it, altogether.

Service, which launched its app in December, is trying to solve a problem a lot of us have had: An airline delay causes you to miss an important meeting, or a shipping company loses your package, and you're pissed, but you don't have the time to wait on hold with customer service on the slim hope that you'll actually get your money back. Not making the call feels like letting the company win, but spending all that time on the phone makes you the loser.
Or, you could let Service make that call for you, and get on with your life without missing out on consumer justice. Using either a web form or mobile app, disgruntled customers answer a few questions about the nature of their claim; if more personal information (think credit card number or, for financial institutions, more account authorization) is needed, Service will get in touch.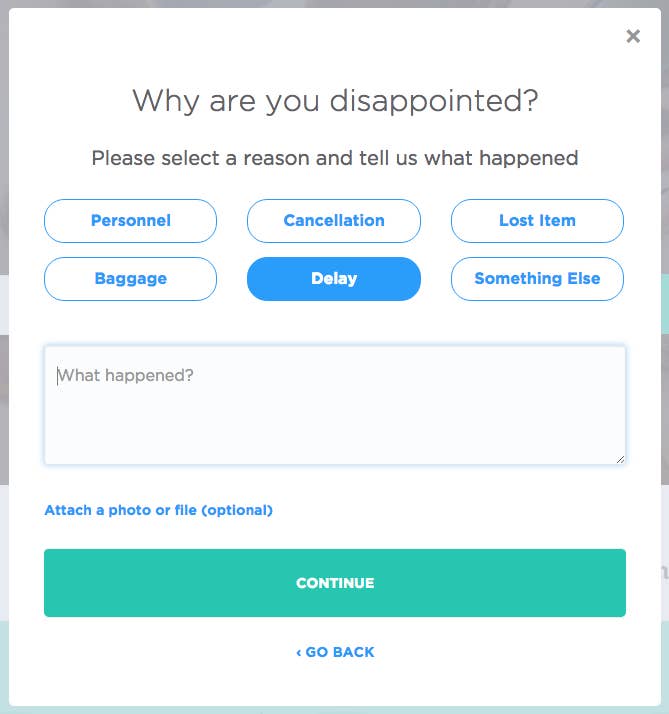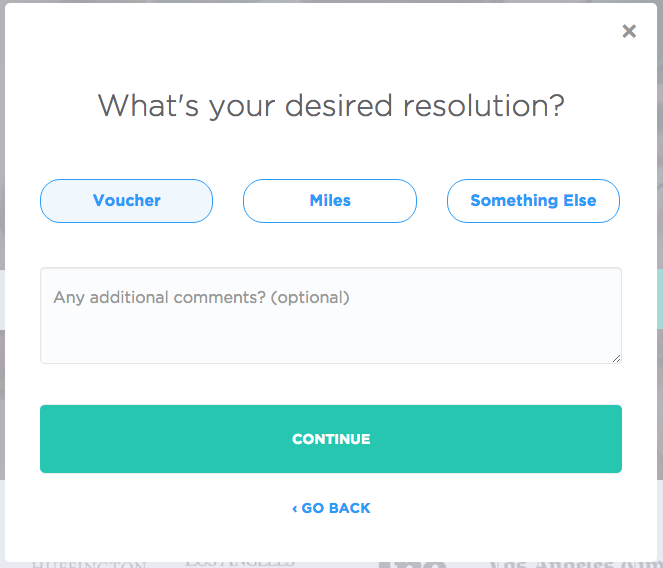 Not only can Service make the call for you, CEO Michael Schneider (who, at 35, is on his fifth startup) says it can do it better than you. Feeling enraged at a company doesn't put customers in the best mindset for negotiation; allowing a cool, calm, rational third-party to take over makes more sense. A lot of times, more than a drink voucher or refund, angry customers just need to be heard, and Service is ready to lend an ear. "It's almost like therapy," Schneider told BuzzFeed News.
On top of that, Service has insider knowledge of the customer service policies of each company, which means it knows which complaints are valid — and likely to be compensated — and which will fall on deaf ears. If the customer's issue is unlikely to win sympathy from the company in question, Service will tell customers not to waste their time. "We don't take every complaint," Schneider said. "We don't believe the customer is always right."
Service doesn't plan to solve customer relations by throwing a bunch of people at the problem. In fact, although the company claims to process over one hundred complaints a day, it only employs around a dozen people — and half of those are engineers. "I truly believe we can take 80% of the customer service complaints that a company deals with and automate them," Schneider said. While individuals see their problems as personal, companies see complaints as fitting into a finite number of buckets. Schneider says his company's software will one day be able to match a complaint (as filed by a human customer) to the appropriate outcome without involving a person at all.
The more Service is directly integrated with internal customer service operations, the easier that will be. "If you have an Uber or Ticketmaster or GoDaddy issue, we'll be able to help you very efficiently, because we have a structure set up with them to basically go directly into their support queue," Schneider explained. For the companies, this efficiency is preferable to dealing with customers directly. One day, Schneider said, the airlines and shipping companies and online stores Service is helping consumers complain to might even be willing to pay Service for its, uh, service.

"If we can create enough value for companies where we get to consumers just before the one-star Yelp review or angry tweetstorm, and use data to save them time, that's where we can win," he said. For now, Service is free both to consumers and companies, but will start exploring options for monetization towards the end of 2016.
Like a lot of technology platforms, Service works best when it makes use of lots of user data. For example, if Service has access to your inbox, it will be able to search for itineraries and receipts without even having to ask you. Schneider even posited that by using tracking numbers, Service could one day file complaints about missed deliveries before the customer has even realized the package is late.
Conventional wisdom says that for customer service to be an even halfway decent experience, you need to have giant call centers full of people working the phones. This has long been a problem for startups that pride themselves on being lightweight and technology centric. Some have tried to automate the process themselves, with mixed results; those that do hire people to do the job tend to do so in places like Utah, Nevada, or overseas, where both labor and the real estate to house that labor is cheaper. There are even startups out there that try and get volunteer experts to do the job for free. Service is the first to market itself as being first and foremost an app that's good for customers.
Most on-demand apps make us feel indulgent. But Service has the potential to take something really awful and make it marginally better.