The Rent Is Too Damn High: In Search Of The Truth About Airbnb's Impact On Housing
Seven years since it was founded, policymakers at home and around the world are getting serious about regulating Airbnb. But understanding the impact the company has on cities, let alone controlling it, won't be easy.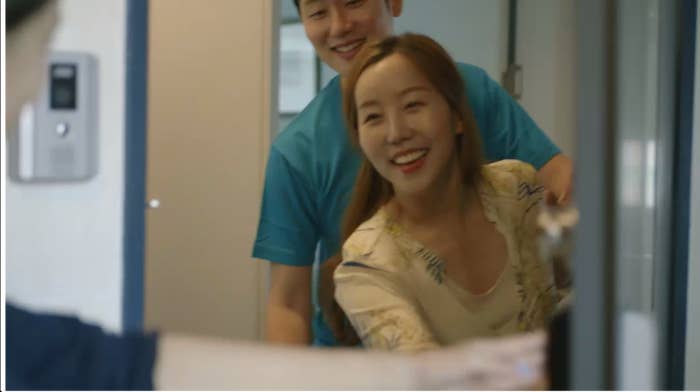 When decades-old restrictions that prevented Americans from visiting Cuba were lifted earlier this year, savvy travelers started making plans to visit the island before an influx of tourists changed the nature of the country forever. Once upon a time, observers might have watched to see how long it took the first Starbucks or McDonald's to open on the island. But news from Cuba suggests that, in 2015, the first American cultural export to reach Cuban shores might not have been the Frappuccino or the Big Mac — but the sharing economy, in the form of Airbnb.
Just two months since launching in Cuba, Airbnb has seen the number of Cuban hosts grow by 100%, from 1,000 accounts in April to a total of 2,000 listings as of late May. Rapid uptake in Cuba, where home-sharing is a tradition, isn't necessarily a surprise, but it is an indication that Airbnb isn't just a fad among yuppies, or a phenomenon particular to tech-forward metropolises like San Francisco and New York, but a growing part of global culture. Airbnb is now active in 186 countries and valued at $20 billion; according to founder Brian Chesky, the platform could soon see a million stays per night.
But meanwhile, at home, hostility toward the company is mounting — especially in San Francisco, the very city where Airbnb was founded, and the one cities around the world will undoubtedly look to for precedent when it comes time for them to regulate the fast-growing, global company. But in San Francisco and around the world, the challenges to regulating Airbnb, and the so-called sharing economy in general, are going to be a major difficulty for cash-strapped and technologically inept city governments to overcome.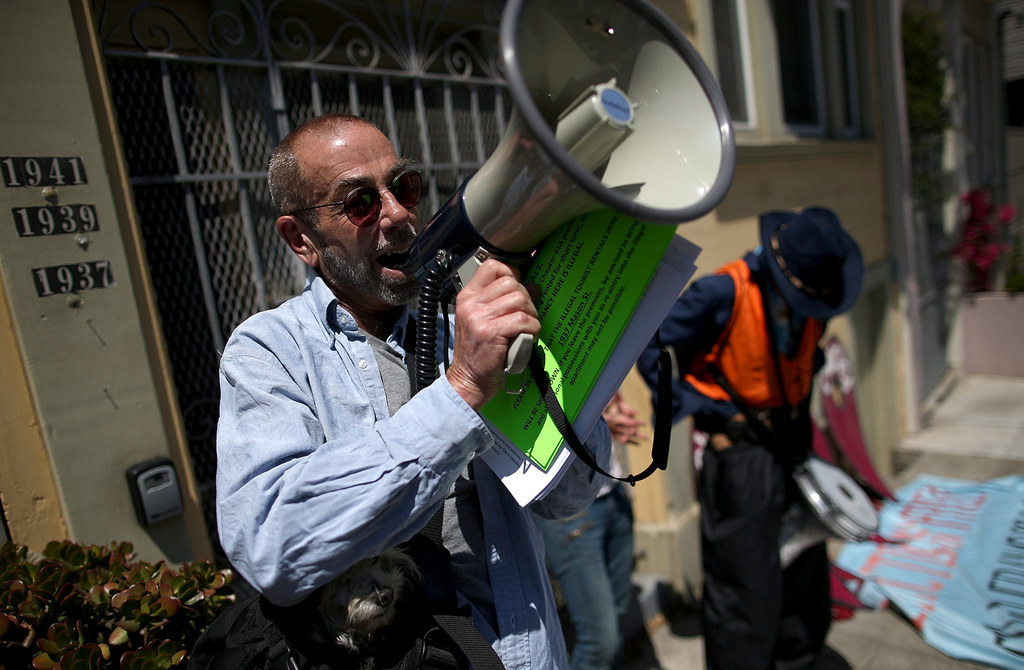 In San Francisco, rents are at an all-time high — the highest in the country, in fact. The median rent for an apartment in the city is currently $4,225 — a 15% increase from just a year earlier. Within the city, the situation is often referred to as an affordable housing crisis. And some in city government think that Airbnb is at least partially to blame.
Today, San Francisco's Board of Supervisors is set to vote on two competing proposals regarding how best to regulate the company. The current regulations, which require Airbnb users to register with the city, only went on the books in February, but have already been deemed ineffective by local politicians. The stricter of the two proposed measures, floated by Supervisor David Campos, would cap unhosted short-term rentals at 60 days per year, require Airbnb to provide the city with quarterly reports, and make failure to comply a misdemeanor for both the host and Airbnb. The second proposal, put forth by Supervisor Mark Farrell, would eliminate the distinction between hosted and unhosted, capping all short-term rentals at 120 days.
Supervisor Campos represents the Mission District, a majority Latino neighborhood that is often thought of as ground zero of San Francisco's housing crisis. In recent years, evictions have been a major problem for Mission residents; their frustration with a rising cost of living and encroaching tech culture has manifested in events such as protests opposing the chartered buses that whisk Google employees to their Mountain View campuses every day. For Campos, pursuing policy solutions to the housing crisis that satisfy these voters, who are quite active politically, is a major political necessity.
In recent years, Campos has pursued stricter Airbnb regulations in a number of ways, such as pushing to require the company to pay millions of dollars in back taxes, and requiring users to register with the city. His argument, and that of others opposed to Airbnb's unregulated expansion, is that landlords and property owners know they can make more money off of short-term rentals to tourists via platforms like Airbnb than they can renting to long-term tenants — and that means fewer affordable apartments are available to residents of the city.
"I'm not against Airbnb," Campos told BuzzFeed News. "I'm not against short-term rentals. I think they have a place in San Francisco. But I do believe they have to be properly regulated, and that's not happening right now."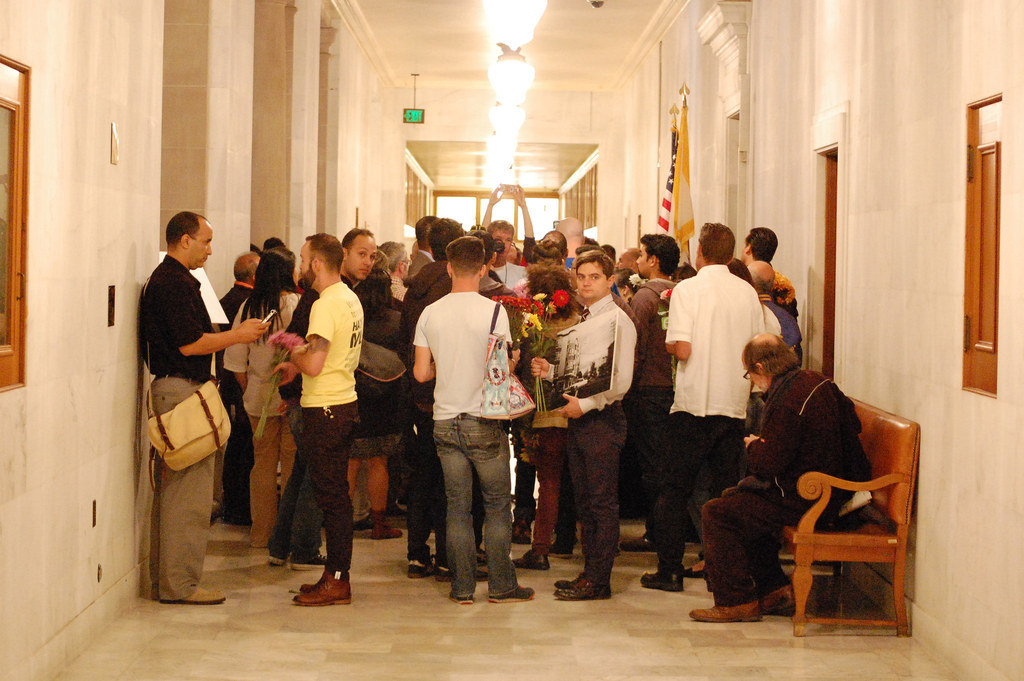 To shore up his push for stricter regulations, Campos commissioned a report, the idea of which was to try to find the number of rental units taken off the market by short-term rentals on Airbnb and other platforms. The report found that as much as 23% of vacancies in San Francisco could be caused by Airbnb. "You're talking about the city losing 2,000 housing units that could be used to house San Franciscans who are struggling to stay in the city," Campos told BuzzFeed News.
But Airbnb disagrees with both the motivation and the methods of this analysis. On Monday, the company released its own report, citing the use of "proprietary data," which found, perhaps unsurprisingly, that the impact of short-term renting on rental prices is nowhere near as dire as Campos makes it seem. "Home-sharing opponents continue to make false accusations about our community and our impact in San Francisco," write the authors of the report. "Opponents have asserted that Airbnb is removing 'thousands of housing units' from the rental market, a statement that is both baseless and mathematically impossible."
On top of that, shortly after the Campos' impact report became public, the city's chief economist released its own report. This one claimed that, given available data and the inherent vagaries of housing markets, it's simply not possible to calculate how many units that could house full-time renters are instead being rented at greater profit online. "The OEA is not aware of any sources of data on the number of housing units taken off the market to be used as a short-term rental on a full-time basis, within San Francisco," the report reads.
So in fewer than four weeks' time, San Francisco has seen three analyses and three wildly different conclusions: Where the city economist says any user renting their unit out for more than 257 nights a year is likely removing what would otherwise be a rentable home from the market, Airbnb offers a more conservative figure of 211 nights. The report commissioned by Campos, meanwhile, claims that anyone renting their space for more than 58 nights a year is a "commercial user."
In some ways, both sides are right: As Campos says, some hosts renting on Airbnb are undoubtedly removing units from the housing market. But the lack of affordable housing in the city is just as undoubtedly, as the Airbnb report says, an "important issue that predated Airbnb's existence." And both sides, it would seem, are attempting to use the unbiased veneer of data analyses to obscure their individual agendas.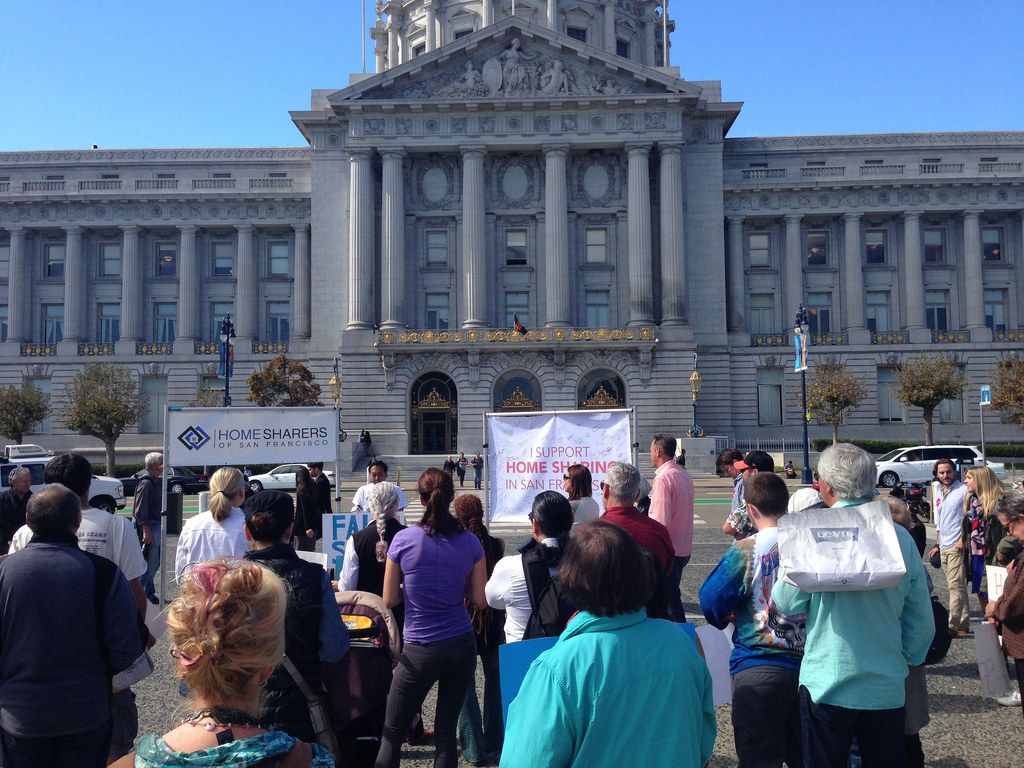 Outside parties concur that, despite the attempts by Airbnb and the various city departments, retroactively measuring the impact of any single company on housing is nigh on impossible. "Housing prices are growing," Enrico Moretti, an economist at the University of California, Berkeley, told BuzzFeed News. "But how much faster are they growing due to Airbnb? It would be a very hard problem to solve econometrically."
After all, even if Airbnb provided the city with user data, there's no definitive way to prove that, without Airbnb, a full-time tenant could be living in any given rental, or exactly what the impact of that practice is on the cost of housing.
Arun Sundararajan, a professor at NYU's Stern School of Business, studies the economics of digital platforms. He said that given the massive influx of people moving to San Francisco — 10,000 new residents a year for the last four years — and the fact that 70% of units are rent controlled (which tends to discourage people from moving, keeping the housing market artificially small), Airbnb is the least of the city's problems. "I don't see a big change to the structural housing market in San Francisco that comes from regulating Airbnb," he told BuzzFeed News.
The more you look at the numbers, the clearer it becomes just how complicated an issue this is. "It's extremely hard to know with any degree of precision how much Airbnb and the other short-term rentals are impacting the San Francisco housing market," Daniel Saver, a housing attorney and San Francisco resident, told BuzzFeed News.
But just because Airbnb's impact on affordable housing is difficult to measure doesn't mean it doesn't exist. "It has to be that they are impacting it in some way," Saver said, "because the incentives are so strong for the property owner and even some tenants."
The incentives for hosts — profit — are certainly strong, and getting stronger all the time, as the company introduces new tools to help them make more money. Airbnb is popular, and growing; whatever impact it's having on housing markets now, suffice it to say it's only going to increase.
"It's not a big number yet in terms of what percent of the housing stock is potentially off the market. But it's important to put in the right regulations now, so that it doesn't become a big number," said Gabriel Metcalf, president of SPUR, a San Francisco city planning nonprofit. Metcalf's view of Airbnb's impact on the city is measured, but wary. "People do not need to freak out about this and it's clearly not the cause of high housing costs, but at the same time, we want to get the rules right so that we don't unintentionally remove housing units," he said.
Getting the rules right is a two-pronged problem — there's writing the laws, and then there's enforcing them. For example, though San Francisco made registration of short-term rentals mandatory in February, by April fewer than 500 people had actually applied, due in part to the fact that users had to make an appointment to appear in person in order to do so. In techie speak, that's way too much friction for the user.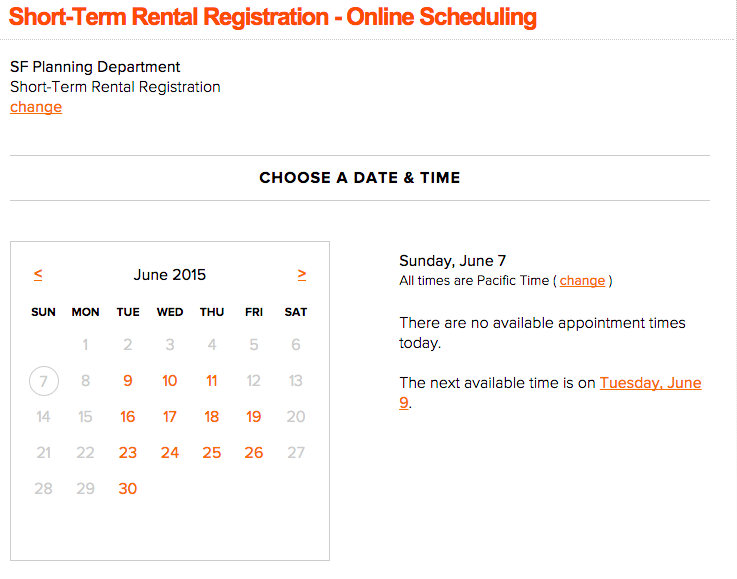 At this point, no city in the world has had a painless path to Airbnb regulation. In New York, when the attorney general subpoenaed Airbnb for access to its private user data, the company dug in its heels, surreptitiously deleting the profiles of hundreds of so-called bad actors. The state has since issued a report on the matter and launched an investigation into users operating on the platform illegally. And in Berlin, where, since August, short-term rental hosts have been required to register with the city, more than 6,000 of an estimated 10,000 to 12,000 hosts have registered, according to Matthias Brauner, housing spokesperson for the Christian Democratic Party. These units, according to the Green Party's Julian Schwarze, have "temporary permission" to operate as vacation rentals, but will be returned to the full-time housing market in July 2016. But Schwarze is skeptical of the law's future enforceability, citing the remaining estimated 6,000 unregistered units and concerns that district officials won't "have enough manpower to control and to shut down the non-registered and illegally existing holiday homes."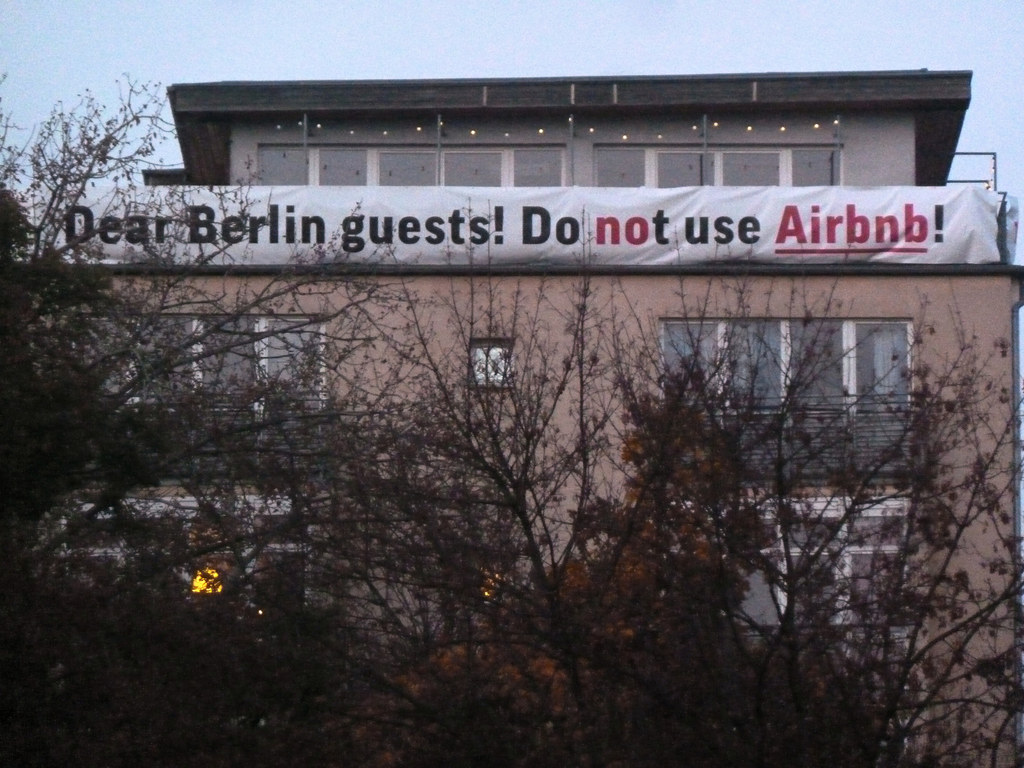 As San Francisco pursues comparably tough legislation, the city will likely begin to encounter similar obstacles. MIT economist Albert Saiz believes that city needs to more fully bear the responsibility of enforcement, as Berlin seems to be doing. From a basic data scrape or even quick perusal of the site, it's easy to find Airbnb users who are clearly violating the spirit of the law.
For example, a BuzzFeed News analysis easily found the users with the most listings; for example, a user going by "Gatz" on Airbnb quickly turns out to be Heigo Paartalu, founder of Grate, an app that lets your rate your restaurant server. In addition to being an entrepreneur, Paartalu runs Looky Home, a hacker house collective with locations in both Mountain View and the Mission; developers, who have to apply to stay at Looky, come to stay from all over the world.
Saiz said cities should take advantage of the tools at their disposal to prove that these users are violating the regulations around short-term renting. "Why aren't the governments more entrepreneurial and nimble?" he said. "We want to push governments to be more like startups in some ways."
But while striving for savvier city governments makes sense, it's hard to imagine that cash-strapped local governments will ever be able to stand up to the technological and economic firepower of one of tech's hottest companies.
On the one hand, it is the city's responsibility to enforce the laws it creates, and it should allocate the resources to do so judiciously. Likewise, hosts using Airbnb should be aware of and obey the law. Meanwhile, outside of paying hotel taxes, Airbnb is largely unaccountable for everything. This balance is an illogical one: Airbnb has the most power, both technologically and financially speaking, and the least responsibility. Said Saver, the housing lawyer, "It seems like a much smaller burden for Airbnb to report this data than it is for the city to go through some other type of enforcement mechanism."
Airbnb says turning over this user data just to make residents' lives easier would be a privacy violation. It argues — very loudly — that government attempts to acquire this data are a threat to individuals, and to the future of a free and open internet. But the reality is that, in the form of taxes, SEC filings, and more, there are lots of ways in which businesses are expected to and do turn over data to the government.
Though it may sound saccharine, all parties involved ultimately benefit from an efficiently regulated Airbnb. With the problem resolved, hosts would be able to operate their accounts profitably without fear of evictions, fines, or other legal repercussions. City officials could focus on the countless other problems the city faces. And Airbnb would be able to plan for its future — and a possible IPO — with a reasonable expectation of stability on the platform. After all, a fluctuating user base could be a major obstacle to the presumed end goal for Airbnb — a profitable exit.
For Airbnb, and for all marketplaces, delighting users means growth, and growth means making more money. Airbnb has two types of users to consider — the guest, and the host. The company is structured to serve both of those populations by aligning their interests: Hosts make extra cash, guests travel for cheap. Whatever impact the company is having on the satisfaction of nonusers is, from a business perspective, irrelevant. People who don't have a spare bedroom or the time to take vacations don't factor into the Airbnb calculation, in which growth means everyone is happy, and everyone means people who use Airbnb. Given that, Airbnb's seeming refusal to be regulated for its impact on the lives of these people makes sense — to Airbnb, they are invisible.
In a way, Airbnb almost perfectly embodies the paradox of the sharing economy. From one perspective, it seems — and purports — to be about connecting people with one another and the things they want, all while maximizing efficiency. But from another angle, it can seem like nothing more than a way for certain individuals to maximize profit by working around the law. Broadly, the hope is that regulators can find a way to limit the consequences of the latter without eradicating the benefits of the former. Gabe Metcalf of SPUR is confident that, given time, this will happen. "We don't know how to regulate Uber and Lyft and Sidecar. We don't know how to regulate driverless cars. We don't know how to regulate Airbnb," he said. "But we're going to figure it out."
But in the meantime, there's a vulnerable population of non–Airbnb users — the majority of San Franciscans — who only have the city looking out for them. Given the limited leverage of a municipality in the face of a global corporation, the situation doesn't look great for low-income residents. After all, no one can even agree on the extent to which Airbnb is affecting the local market — let alone how to regulate it. While San Francisco politicians squabble over the details, and as startups like Airbnb continue to mature into whatever it is startups mature into, regulators in 34,000 cities —and growing! — will have to reckon with them. And when that happens, they will look to San Francisco — for better or for worse.
In a 7-4 majority, the San Francisco Board of Supervisors has decided to postpone its vote on the two proposals until mid-July.
Clarification: San Francisco's current law limits unhosted short term rentals to 90 days per year and does not limit hosted short term rentals in any way; Supervisor Farrell's legislation would eradicate this distinction and introduce a cap of 120 days to all short-term rentals. A previous version of this article misstated the nature of Farrell's proposal.