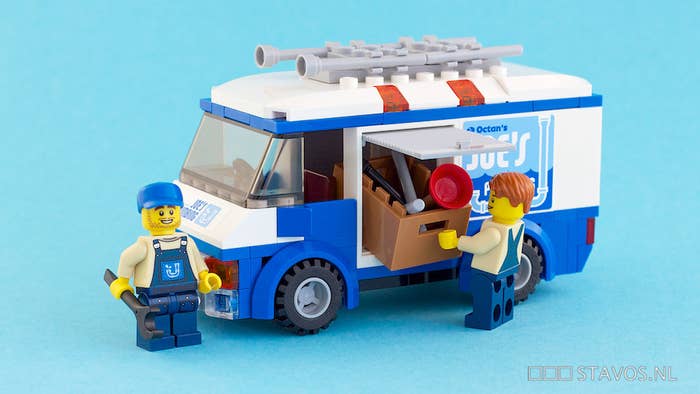 The march toward consolidation in the on-demand home services continued last week. It's an already crowded space, with a number of tech companies vying for attention, funding and, increasingly, people to actually do the work.
Google has been actively pursuing part of that market since this summer. In August, the company launched a feature that allows homeowners to book service professionals directly through the site. On Friday, Google entered into a new partnership with HomeAdvisor, a home services platform that claims to have the largest database of professionals in the country.
The deal will bring millions of consumers to HomeAdvisor, and thousands of vetted pros to Google's search results. A HomeAdvisor spokesperson said Google was especially interested in the company's unique Instant Booking technology.
Google already makes it possible to book beauty and healthcare services from sidebars that run alongside search results; this new product, pictured below, will look much the same. The HomeAdvisor pros, it's worth noting, will not be bookable through the ad products in native search results that Google debuted in August.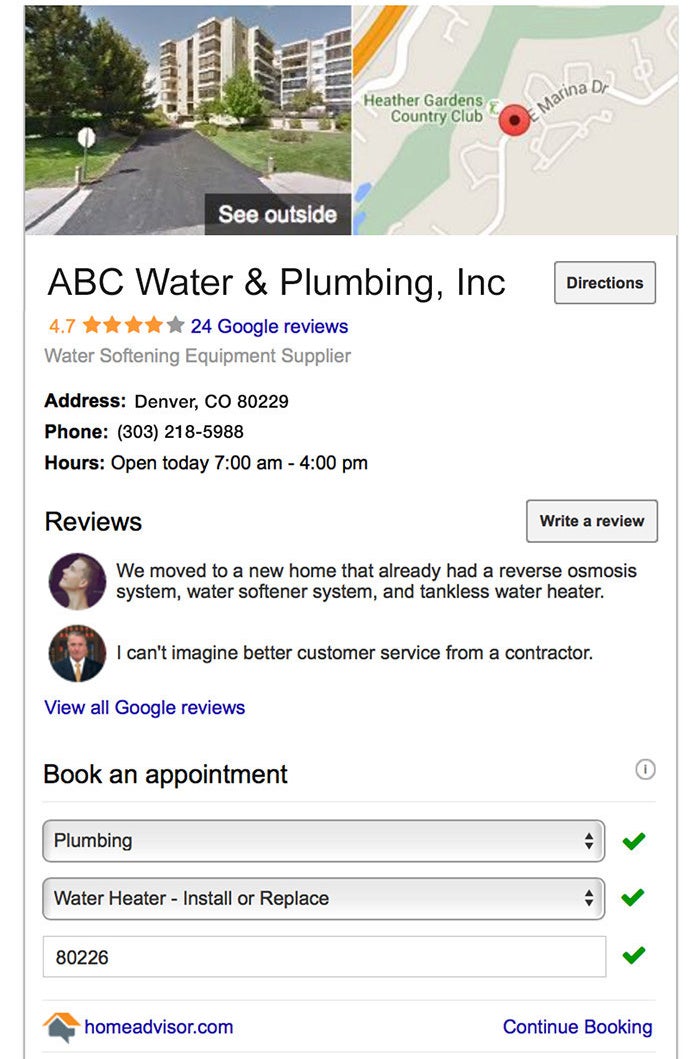 What it will look like to book a home service professional via HomeAdvisor from Google search results.
Interest in connecting homeowners with professionals like plumbers, electricians or painters has been heating up of late; observers place the value of the industry at between $400 billion and $800 billion.
Thumbtack, a HomeAdvisor competitor, raised a venture round at the end of September that earned the company a valuation of $1.25 billion. Amazon is also pouring resources into experimenting in the on-demand services space; that company relies on a partnership with TaskRabbit for part of its supply of providers.
To populate their listings, companies often search Yelp for professionals and contact information; at Yelp headquarters earlier this month, engineers told BuzzFeed News that it is working on an on-demand product themselves that would leverage their direct access to these individuals.
One of the oldest players in the home service professionals game is Angie's List, which has been around since 1995. Last week, IAC entered a hostile bid of half a billion dollars for the company. Interestingly, IAC also owns HomeAdvisor; should the deal go through (Angie's List has resisted the purchase) it's possible the two companies could merge.
What's more, Angie's List has been working on a tool that's supposed to ensure more leads for service professionals, the idea being that the more business Angie's List generates for the workers, the more likely they are to stick with the platform, rather than be seduced away by the increasing number of digital marketing alternatives.
There's a joke about job security which says, no matter what happens to the economy, people will always need plumbers. But with the rise of on-demand home services platforms, it seems people with big bucks might need plumbers right now like never before.