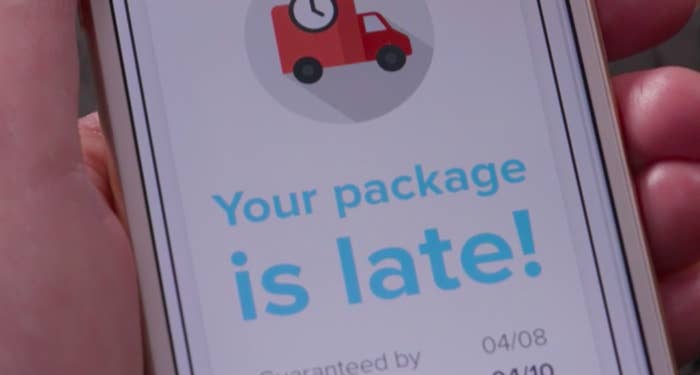 Late online shopping deliveries are annoying, but arguing with customer service reps to try to get a refund is even more annoying. Now you can let robots do that for you, via a Capital One-owned app called Paribus, all for the low, low cost of access to your inbox, the ability to send emails from your account, your retailer login credentials, and your credit card information.

As of today, the new, free feature works with Walmart and Amazon deliveries, but the company plans to roll it out to a variety of other companies soon.
This isn't the first time Paribus has tried to hold major retailers, including Amazon, to their word. Many stores offer a partial refund if the price of a product falls within a few weeks after you buy it. Since it launched in August 2015, Paribus says it's helped over 1.5 million customers of get partial refunds from more than two dozen retailers by tracking prices online.
Nine months after Paribus launched, Amazon stopped giving price drop refunds on any item except TVs. But Amazon does offer shipping fee refunds (and, occasionally, Prime membership extensions) if your order doesn't arrive on time — and Paribus wants to make sure the company forks over the dough.
Here's how Paribus works: It scans a customer's email, looks for instances where the promised delivery date and actual delivery date are out of sync, and automatically contacts Walmart or Amazon from the customer's email address, claiming a late delivery and asking for a refund.
Customers are only alerted by Paribus twice, once when it finds a discrepancy, and again when the claim is resolved. Existing Paribus customers will be signed up for the new feature automatically; new customers will be signing up to allow Parbus to check for both price drops and late deliveries.
No humans get involved in the refund process unless something goes wrong, and while CEO Eric Glyman declined to share the company's success rate, he said it's a figure he's proud of. Of the 30 people currently employed by Paribus, around eight work in customer service, Glyman said.
Obviously, in order for Paribus to work, it needs access to your inbox. Glyman said customer emails are only moved to Paribus's servers if both the subject line and the sender information confirm that the message contains a receipt pertaining to a recent purchase. Not only does Paribus not collect any other emails, Glyman said, it also doesn't aggregate, anonymize or sell user data to any third parties, even though it reserves the right to do just that in its official privacy policy.
"Yes, we have the legal right to do it," Glyman told BuzzFeed News. "But what's most important to us is actually bringing consumer benefits and acting on people's behalf in a positive way. We have a lot of responsibility, and our business is based on the trust we have with our customers, and we want to stay true to that."
Recently, a New York Times article revealed that inbox management startup Unroll.Me had sold anonymized customer data about Lyft usage to its ride-hail competitor Uber. Unroll.Me experienced a major backlash over perceived violation of privacy, and ultimately had to make a public apology.
Glyman said he aims to be transparent with Paribus customers in order to avoid similar scandals. "Internally," he said of the Unroll.Me debacle, "it steeled our resolve to make sure we are fighting on behalf of consumers."
Paribus makes money by taking a 25% cut of price drop refunds, but it doesn't plan to collect on late delivery refunds. Deciding not to sell consumer data to third parties means Paribus's options for revenue are somewhat limited. For now, Capital One — which, like other big financial institutions, has been scooping up small dollar savings personal finance apps aimed at millennial audiences left and right — doesn't seem to mind, for now.
If you're interested in saving a couple dollars here and there with Paribus, but you're not comfortable with a big bank-owned app poking around in your personal inbox and allowing its robots to pretend to be you, you can always set up a second email address just for online shopping. Amazon still might not be happy about it — a company spokesperson told Recode it advises customers "not to share their Amazon account credentials with anyone" — but in the end, the retailer's goal is to guarantee cheap and timely deliveries.
"One of the reasons people sign up for Prime is free and guaranteed two-day shipping," said Glyman. "Amazon just yesterday lowered their free shipping threshold to $25. I think Target is running similar tests. I think Walmart lowered their threshold. It's one of the key areas people are competing on, and we're excited to help make it right for customers when something doesn't happen as advertised."