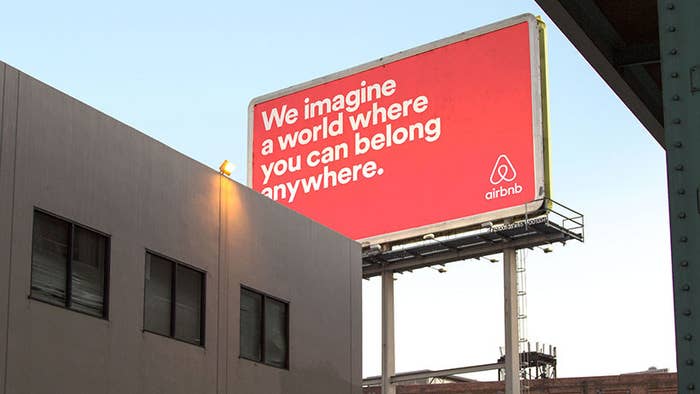 Leslie Root usually stays with friends when she visits Washington, DC, but for her most recent trip, she wanted something more adult. So two weeks before she was scheduled to attend a conference, the UC Berkeley grad student rented an Airbnb in a high-rise building on Connecticut Avenue.

But as soon as the place was booked, Root got a message from her host that's probably familiar to regular users of Airbnb: The host said that she wouldn't be there for the duration of the trip, and that Root should ask for the key at the front desk when she arrived. "I'll leave an envelope," Root remembered her host saying in the message, "but don't mention Airbnb."
"It was like, 'Ugh, god, am I really paying to do this?'"
Right away, Root started to worry — why would a security guard give her keys to an apartment when the owner wasn't home? And how could she pass herself off as an old friend of her host's when the two had never met? Said Root, "It was like, 'Ugh, god, am I really paying to do this?'"
Hosts ask guests to hide the fact that they're using Airbnb all the time. It happened to a woman named Lisa Reilly on a vacation to Spain, a travel blogger named Alex Garcia during a trip to Europe, and a New York entrepreneur named Siddharth Saxena, whose San Francisco host explained the request for secrecy by saying, "Airbnb is controversial." A web search turns up around a dozen listings in cities including Kobe, Hong Kong, San Diego, and LA that say "don't mention Airbnb" right in the public posting.
"These experiences are rare," Airbnb spokesperson Nick Papas told BuzzFeed News. "And as the number of Airbnb hosts and guests continues to rise, we are working hard to help educate everyone about the benefits of home sharing."
After almost nine years, regulators have had time to catch up with Airbnb. Strict rules around short-term renting are enforced in a handful of cities worldwide, including New York, Santa Monica, and Berlin. Countless landlords and homeowners' associations have, at this point, written rules against it into lease agreements and contracts. Clearly, for some hosts, the risk is worth it. But for their guests — who booked their stays on a slick website built by a $30 billion company whose selling point is ease of use — the experience can be downright awkward.
And that's a problem for the company. Like any startup, Airbnb is successful when it's seamless — and tenants who rent their apartments without permission are, to use a Silicon Valley term of art, adding friction. With listings in 190 countries and a recent influx of half a billion dollars in capital (and hundreds of millions more potentially on the way, per Reuters), Airbnb isn't exactly hurting — but there are few other companies that, at nearly a decade old, sell a consumer experience that sometimes requires those consumers to act like it isn't happening.
Root's trip to DC ultimately went smoothly, but not all covert Airbnb guests have the same luck. A California couple's Thanksgiving trip to the East Coast "turned into the nightmare before Christmas," according to the New York Post, when they were booted from a building that didn't permit the Airbnb rental they were supposed to stay in. (In the end, Airbnb paid for their hotel.)

Sherwin Belkin is a lawyer in New York City whose firm represents thousands of landlords, many of whom have played the cat-and-mouse game with tenants they suspect of secretly renting their homes to tourists. He said guests who fail to follow their hosts' instructions to keep mum about Airbnb often end up "caught in this limboland" of Airbnb, with money spent but nowhere to sleep. "They come to the building and don't quite adhere to the rules of 'Let's keep this on the down low.' They tell management, 'Oh, I rented this apartment on Airbnb, can I have the keys to go in?'" Belkin told BuzzFeed News. "And then they're told, 'Well, actually, no. This is illegal.'"
Of course, most guests don't get caught and most hosts don't get evicted, but the experience of sneaking around can be uncomfortable. A programmer named Josh told BuzzFeed News that, after a new roommate skipped town and rented his room on Airbnb against building policy, Josh was forced to pretend the guest was an old friend of his from college to avoid eviction. Another tech worker, this one named Adam, was asked not to mention Airbnb to neighbors during a business trip his employer paid for, only to have his cover blown when he ran into a co-worker in the hallway. In another instance, a traveling tech CEO booked a room in San Francisco, and then received this threatening note from his host: "The important thing is that my apartment does NOT allow airbnb, so if they notice, I cannot host you anymore and I will be evicted as well." And a retirement-age couple recently booked an apartment while visiting their daughter in LA, only to receive a video tutorial and slideshow from their host that included instructions on avoiding detection.

New York recently passed the strictest anti-Airbnb laws in the US — if the host isn't present during the guest's stay, the likelihood is very high that the listing is illegal, and the host could be fined up to $7,500. A judge in Ottawa recently ruled that building management companies have the right to ban condo owners from renting their properties on Airbnb, while in Chicago, 900 apartment buildings already have bans in place.
In San Francisco, where Airbnb is sometimes legal, doormen are also on the lookout for secret Airbnb guests, according to `David Wasserman, a California-based landlord attorney. "If someone comes in and they say, 'We're guests of this unit' and through some questioning it becomes apparent that these are Airbnb guests, they turn them away," Wasserman said.

Other property managers hire interns who spend their days scanning Airbnb for illicit listings, or use one of a number of web-scraping sites with names like Sublet Spy and Sublet Alert. Some take a more direct approach. "We increasingly have our buildings under camera surveillance," said Wasserman.
Rafat Ali, CEO of travel site Skift, is personally familiar with the "don't mention Airbnb" phenomenon — during his two-month honeymoon, Ali rented his apartment in a Manhattan doorman building to an Airbnb guest. "I told her, 'Say you are Rafat's friend,'" he said. "I think it happens often."
"They're going to have to clean up the system."
Though they're common, Ali doesn't think surreptitious listings are a threat to Airbnb's business model, because the brand is somewhat insulated from the impact of a guest's negative experience with a given host. "What percent of people who book through Airbnb hold Airbnb responsible for the experience?" Ali asked. "If I had a bad experience with Airbnb once, am I going to just stop using it because I'm going to blame Airbnb completely? Or am I just going to blame the one place for misrepresenting what they were?"
But Ali said Airbnb will have to demonstrate a willingness to play by the rules if it wants to mature from a dazzlingly successful San Francisco startup into a publicly traded behemoth of the travel industry. "Professionalizing more of their services at the sacrifice of some of their inventory is the way to go," Ali said. "They're going to have to clean up the system."
To that end, the company encourages hosts to talk to their landlords about Airbnb. It's currently offering a pilot program through which it negotiates Airbnb-friendly lease agreements between tenants and landlords that include compromises over issues like the frequency of booking and how much of the host's profit should go to the building's owner. A survey by the National Multifamily Housing Council recently found that around a third of apartment firms in the US would be open to working out such deals with tenants.
Airbnb has also removed thousands of illegal listings in New York and San Francisco and built a feature that allows people who don't even use the platform to submit complaints about neighbors they suspect are hosts.

"More and more landlords and tenants understand that home sharing can work for everyone and we're eager to build on this momentum," said Papas.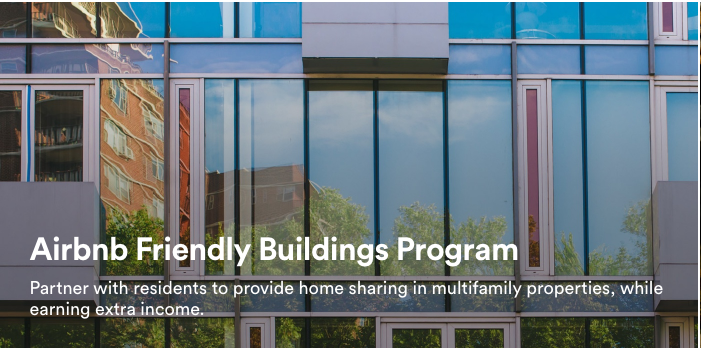 But in the meantime, one weird experience can change a customer's feelings about traveling via Airbnb.

Heath was on a trip to San Francisco when his Airbnb hosts asked him to pretend they were away house-sitting in Sonoma and to tell the neighbors, if they asked, that he was their nephew.
"They showed me the place while walking me through all of these details several times," Heath said. "'Okay, remember, you're our nephew. You're just passing through. We are in Sonoma,' and instructed me to be quiet when I opened the front door so I didn't rouse any suspicion."
Heath is a self-proclaimed bad liar, and the request made him nervous, but it was too late into a short trip to cancel the booking. "It's a terrible user experience to be told to lie," he said. Eventually, after a yearlong break, Heath went back to using Airbnb, and he says it's been fine so far, but "it kind of left a sour taste in my mouth about Airbnb for a while. I didn't want to travel and feel like I had to abide by some weird, dark code."