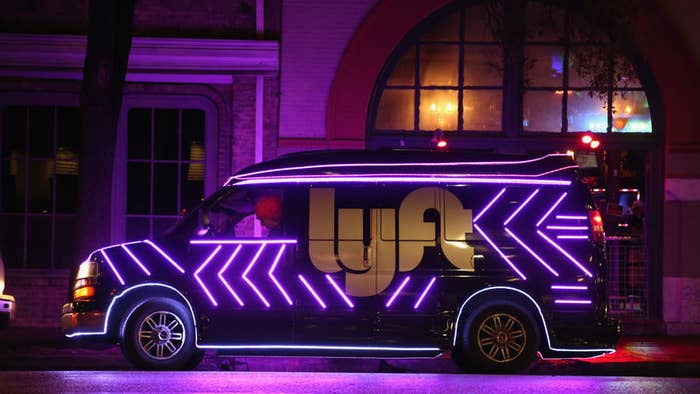 As Austin begins its third week without Uber or Lyft, aspiring ride-hail rivals are getting serious about picking up where the two companies left off. For them, the driver fingerprinting requirement that caused Uber and Lyft to flee Austin has created an unprecedented market opportunity — a city in which both drivers and passengers have been abandoned by ride-hail services on which they had come to rely.
Austin is in a ride-hail vacuum, and there are plenty of startups jockeying to fill it; whichever grabs the biggest chunk of the market now stands the best chance of surviving when Uber and Lyft inevitably return.
Austin isn't the first city that Uber and Lyft have abandoned in a collaborative anti-regulatory tantrum. The same thing happened in San Antonio in April 2015.
But, as Austin Council Member Ellen Troxclair wrote in an op-ed on Friday, within less than a year Uber and Lyft had returned. No new companies entered the ride-hail market during the nine months of Uber and Lyft's absence from San Antonio, although GetMe and Bid My Ride are both now active there. The city ultimately backed off of its mandatory fingerprinting stance, allowing drivers to opt-in instead. If the city of Austin were amenable to a similar deal, Troxclair argued, Uber and Lyft could be back on the streets "quickly and easily."
(Uber was the first to strike a deal with San Antonio and will be the first to re-evaluate the agreement post-pilot in July, following a series of "ride-hail roundtables" being held by the city government.)
Neither Uber nor Lyft have not announced any plans to return Austin, and both companies declined to comment for this story. The news that Austin was looking to assist competitors — small business loans ranging from around $35,000 to $800,000 are being made available to local transportation network companies — did, however, strike a chord with at least one Lyft investor:
As the ride-hail duopoly continues to duke it out with the city, passengers have been left with no choice but to experiment with alternatives, of which there is no shortage. On Monday, Ride Austin — a new nonprofit ride-hail app backed by local tech leaders — became the latest to join the fray.
Most of the would-be Ubers in Austin see themselves as a more ethical, more local, more fair alternative to the incumbents, and Ride Austin is no exception.
"People feel like [Uber and Lyft] lost an election they dumped $10 million into, and took their ball and went home, leaving everybody high and dry," Ride Austin community engagement director Joe Deshotel told BuzzFeed News. "We're building something community-based. I think people are going to support that."
Local tech companies like Trilogy and Crossover have had their dev teams working around the clock building the Ride Austin app, according to Deshotel; they see the project as "the Austin tech community's answer" to the argument that booting Uber and Lyft was proof that the city "can't be innovative."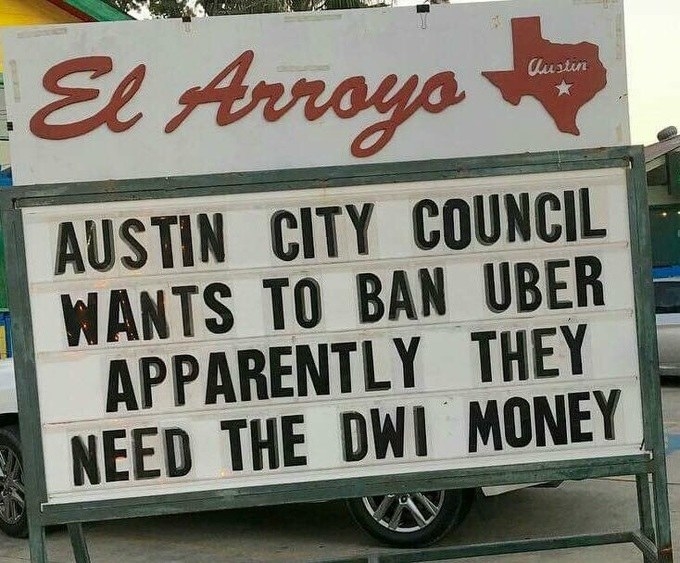 "We've already interviewed a couple hundred drivers. They feel abandoned," Deshotel said. "They're not that enthusiastic about [Uber and Lyft] coming back. And that's been our experience with riders as well."
Ride Austin may enjoy the backing of the local industry, but their drivers won't be road-ready until June. In fact, the only company that currently has drivers on the road is GetMe. But some Austinites with whom BuzzFeed News spoke found the app buggy, and there are more than a few reviews on Google Play and the iTunes App Store from users complaining of long wait times and crashes.
But Kimber Modern Boutique Hotel manager Cassie Bills said out-of-towners have quickly adjusted to the new reality, and are using GetMe without a problem. "I think it's going to work itself out pretty quickly," she said. "There's plenty of options now." The drivers seem happy to be earning more than they were from Uber, she said, and city residents weren't too sad to see them go.

It's worth noting that, while Uber and Lyft bailed over fingerprinting regulation, the bill itself is basically toothless and, according to the Austin Statesman, GetMe has accordingly made no moves to comply.
Other ride-hail opportunists include Fasten, which is currently enjoying some success in Boston, Fare, which promises to put drivers on the road in Austin this week, Wingz, which is now operating a web-based beta, Arcade City, a DIY-style Facebook page with over 24,000 members, and Dryvrs. These companies have until May to fully comply with the mandatory fingerprinting law, but many are already using services like IdentoGo to onboard drivers.

Dryvrs, formerly Blaxi, originally launched in L.A. as a designated-driver-on-demand app. CEO Evan Stafford attended the University of Texas in Austin; he founded the company after a friend died in a drunk-driving accident. After Uber and Lyft pulled out, and concerns about a spike in drunk driving were raised, Stafford said friends of his on the city council reached out about bringing Dryvrs to Austin. "They're fast-tracking our permit to start operating," Stafford told BuzzFeed News.
Because Dryvrs has partnerships with local bars and an endorsement from Mothers Against Drunk Driving, Stafford said on Thursday that he wasn't concerned about Uber's possible return. And he claims to have the market research to back that up — of 1,300 people surveyed, 38% said "if Uber and Lyft came back, they would never use it again." And over half said they would be open to using price-comparable options like Dryvrs.
Dryvrs is the only alternative ride-hail option explicitly focused on drunk driving, but it's not the only one trying to capitalize on Uber and Lyft's bad reputation. Fasten, for example, emphasizes the need to treat drivers better and offers a much lower commission — a $.99 flat rate versus Uber's 25% — plus, no surge.

Alternatives to Uber and Lyft tend to be popular in conversation, but less so in practice. Conventional wisdom says, in the U.S. at least, the network effect already achieved by the twin pillars of the ride-hail industry will make it impossible for any competitors to gain an edge. Uber and Lyft's withdrawal from Austin has briefly upended that, and these up-and-comers are racing to see if that sliver of an opening will be enough to change the game.