People Tried Really Hard To Figure Out What's Going On With Airbnb In 2015
Here's what — if anything — we learned.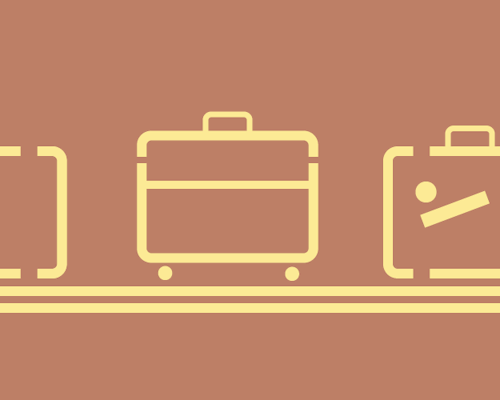 2015 was a huge year for Airbnb. It earned a $25 billion valuation. It was used to book over 1 million stays per night. It launched its services in Cuba.
But 2015 was not a year without obstacles for the tech startup that, for many, has — until this year — represented the softer side of the so-called "sharing economy." Facing regulatory pressure in big cities like New York, L.A., and San Francisco, Airbnb spent much of the year — and its marketing budget — trying to convince the world that the platform is good for cities, good for middle-class families, and good for people in general.
But it's been hard — maybe harder than it should be — to prove that that's true. And meanwhile, Airbnb's opponents have argued that not only is the company not good for regular old middle-income city dwellers, but that its short-term rentals are actually causing a decline in affordable housing in certain cities and neighborhoods.
There's no doubt that some people do rely on Airbnb revenue to stay in homes that, what with rising costs of living, they couldn't otherwise afford. But it's also true that, in certain cases, unchecked short-term renting can have an adverse impact on rent.
Over the course of the last year, city governments, news outlets, and nonprofit organizations of all stripes have strived to figure out whether the net effect of Airbnb is positive or negative. But because Airbnb has been reluctant to share much information about where and how much the platform has been used, they've have had to cobble together a picture of the company's impact by scraping publicly available information from its website. They've been able to draw some conclusions from analyzing that data, many of which Airbnb has actively contested. The company, in turn, has released data reports of its own — reports that, unsurprisingly, tend to confirm that the platform is helping, not hurting, regular Americans.
With all the reports and counter-reports on Airbnb that have emerged this year, what have we actually learned? Given the efforts of housing advocates, attorneys general, data journalists and, to an extent, the company itself, are we actually any closer to understanding the impact of Airbnb?
How many hosts are renting out multiple properties?
The easiest way to spot rule-breaking on Airbnb is to count the number of hosts who list multiple properties on the site, since those people are likely not renting out a room in their home, but operating as a small business.
* In New Orleans, 46% of hosts listed multiple properties.
* In Vancouver, 35% of hosts listed multiple properties.
* In Boston, 15% of hosts listed multiple properties.
Murray Cox is the amateur data scientist behind Inside Airbnb. In 2015, he made it his mission to scrape and analyze as much data about short-term renting on the site as possible — from 50 cities globally. He found that, in most cities, hosts with more than one property listed accounted for a third of the overall listings in that city.
In fairness, Airbnb has taken steps to shut down users running such operations.
* Before April 2014, there were nearly 100 hosts with more than 10 properties listed on Airbnb in New York City. After April 2014, when the company cracked down on these "bad actors," there were less than 10 such hosts. But by early 2015, there were 22 hosts with more than 10 properties listed, according to a report by travel site Skift.
Despite Airbnb's attempts, the problem persists. As of early 2015, 29% of Airbnb listings in New York City belonged to hosts who had listed two or more properties, according to The Verge. And as of mid-November, at least 46 hosts were listing six or more entire-home properties in NYC, according to Airbnb's own data.
Those numbers might seem small, but multi-property hosts actually account for a lot of Airbnb's revenues.
* During a recent 12-month period, hosts with more than one entire-home listing in New York City accounted for more than 30% of all New York revenue. (And that includes share-home and shared-room listings.)
* And hosts with at least three entire-home listings accounted for more than 18% of all New York City revenue.
Airbnb seems fairly committed to getting the major offenders off the site, a development that happened in the last year. But the so-called "bad actors" that remain are still making a solid chunk of change off the site.
How many hosts are renting out houses where they don't live?
Airbnb says the site is mainly used by people who want to rent out a room in order to make some extra cash and meet travellers. But this year we learned that's often not the case.
* Nearly 60% of Airbnb rentals in New York are for entire houses, not rooms in a shared property, according to a data scrape and analysis by Capital New York.
* Airbnb reported 60% in Chicago, too.
* In New York, 84% of full-home rentals were available nearly year round, making it almost certain that nobody lives there.
Inside Airbnb's Cox confirmed this trend. "I've found that the majority of Airbnb listings in every city are entire homes, not private rooms. For most North American cities, 2/3 of listings are entire homes," he told BuzzFeed News. "Airbnb is not about renting a spare room — it's not a sharing economy."
In San Francisco, nailing down the exact numbers was… difficult.
* A report by Airbnb found that 80% of hosts live on their rental properties
* But a report by the city's Budget and Legislative Analysts found that somewhere between 925 and 1,960 of the total 5,500 units in San Francisco were being rented full-time to tourists.
* And a third report by the San Francisco Chronicle was only able to find 350 apartments rented out full-time.
In addition to how many full homes are rented, where those homes are is also interesting. In March, Ben Wellington of the Pratt Institute in Brooklyn, found that wealthy neighborhoods tend to have the most entire homes rented out. A similar finding came out of New Orleans, where ritzy neighborhoods like the French Quarter and Uptown tend to have the most properties on Airbnb. But because New Orleans is more economically depressed than Vancouver, this fact was found to have a positive impact on the city's economy overall. (You can check out BuzzFeed News' map of Airbnb data by New York City ZIP code and borough here.)
How much do hosts actually earn?
Airbnb is actually pretty open about this figure, because it helps support its argument that Airbnb creates supplemental income for families. For example, it's publicly released the following earnings data:
* hosts in Washington, D.C. earn a median of $5,100 a year.
* hosts in New York City earn a median of $5,110.
* hosts in Seattle earn a median of $8,000 a year.
But of course, those are merely medians; half the hosts in these cities made less, and half made more. At least 127 hosts in New York City, for example, made $100,000 or more from renting on Airbnb in a recent 12-month period, according to a BuzzFeed News analysis.
But, while Airbnb is mostly interested in celebrating how lucrative the platform can be, this information has other uses, too. If we know how much a host in a certain neighborhood earns, we can compare that to the average cost of renting an apartment in that neighborhood (that information is available from a number of apartment rental platforms, such as Zillow or Trulia). If hosts are earning more than it costs to rent an apartment, short-term renting via Airbnb is more attractive than renting to full-time tenants. This, in turn, proves that Airbnb is removing apartments from the rental market, which will inherently cause rents to rise — a damning conclusion for Airbnb.
The problem is, there are plenty of ways to finagle the numbers depending on what you want the outcome to be. Airbnb has maintained resolutely that, regardless of the city in question, short-term renting on the platform doesn't impact rent. But others disagree.
* In Denver: 118 rental units removed from the market had no significant impact on prices, according to a data analysis by Colorado Public Radio.
* In New York: Airbnb's removal of between .6 and 1.15% of housing stock in certain New York neighborhoods could result in a rent increase of over 2%, according to a study by NYU's Furman Center for Real Estate and Urban Policy.
* In San Francisco: 15% of vacant units in the city may have been removed from the market by Airbnb, according to a city report.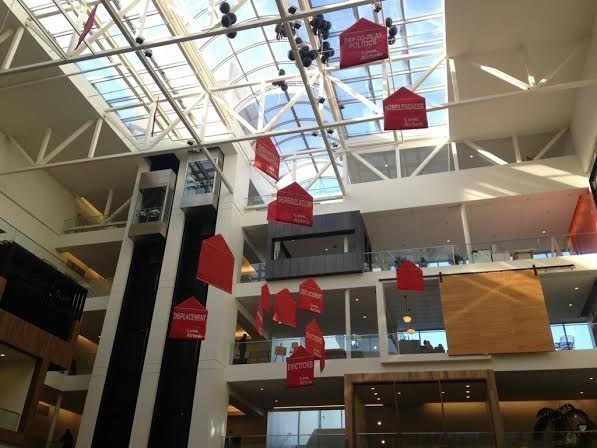 So... what did we really learn?
After a year of fighting tooth and nail to keep user data private, late in 2015, Airbnb changed its tune — or said it did, anyway. On the heels of a successful campaign to defeat new regulatory measures in San Francisco, the company announced that it was ready to enter into a new, enlightened, open and transparent relationship with the various municipalities in which it makes its money. In mid-November, the company unleashed its Community Compact, a vow to "provide cities with the information they need to make informed decisions about home sharing policies."
But almost immediately, it became clear that Airbnb's definition of transparency doesn't match up with that of the cities it claims to want to work with. An initial data release by the company on New York City promised "170,000 rows of data," but there was a catch — actually, lots of catches. For example, anyone who wanted to see it had to go see it in person and copy the information by hand. And the data itself — anonymized, aggregated — wasn't particularly useful anyway. The New York Daily News called Airbnb's transparency vow a "data sharing sham."
The thing is, this wasn't the first time Airbnb was misleading about the level of control it expects to have over the data it does share. In September, the company announced that researchers at UCLA, along with its own employees, "analyzed Airbnb data, publicly available census and community survey data, as well as third-party data to comprehensively understand the impact of the Airbnb community on housing in Los Angeles." But, not long afterward, the L.A. Times reported that the analysis was actually conducted entirely by Airbnb staff, while UCLA researchers merely approved the methodology. Airbnb later said it never meant to imply that UCLA had conducted the study.
Tom Slee, author of "What's Yours Is Mine: Against The Sharing Economy," says that, despite its attempts to "spin" and control the data it does release, the numbers still basically prove what critics have been saying all along — that most of the company's revenue comes from hosts with multiple listings, and the majority of hosts aren't using the site to share rooms in homes they already live in. Still, looking forward to 2016, he predicts ongoing opacity from the company. "There are massive incentives for the company to use selective data releases to paint a distorted picture of its business and to hide problems," he told BuzzFeed News. "VC investors have literally billions at stake in a successful exit/IPO, and as a privately owned company it is a black box which tells us only what it wants us to know."
In New York, members of city council have pushed back loudly against Airbnb's failure to comply with their idea of data transparency. But so far, Airbnb has given no sign that it intends to open up further. It seems that, in 2016, the battle for getting actionable information out of the company will only continue.