Teens who survived the shooting at Marjory Stoneman Douglas High School in Parkland, Florida — and who organized Saturday's March for Our Lives rally — have started a forceful push to register new voters as part of a long-term strategy to bring about changes in US gun laws.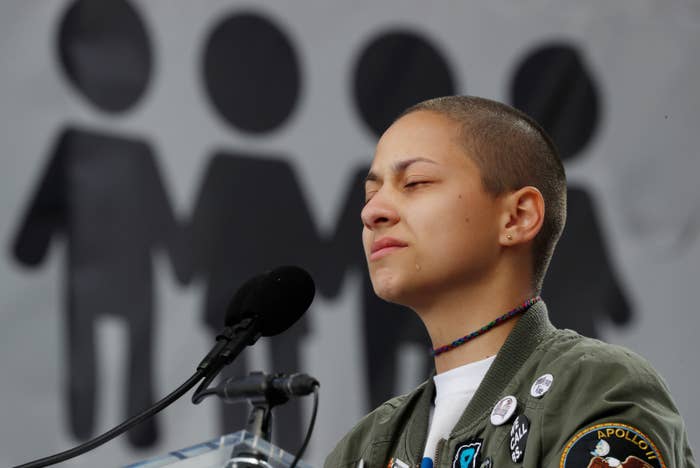 "The next steps for our movement are voter education, voter registration, and making sure people our age vote," Never Again leader Cameron Kasky told BuzzFeed News.
video-player.buzzfeed.com
"The 18-to-25 [age] demographic, they had a 1-in-5 voter turnout [rate] for the last election," Kasky said in an interview Saturday. "That's embarrassing. If we can get more people our age voting, the steam will just pick up. Our politicians won't be able to run away from the future."
Never Again leaders also announced a formal partnership with HeadCount, a nonpartisan group backed by Rock the Vote that registers voters at musical events.
HeadCount said its volunteers registered more than 4,000 new voters at 30 March for Our Lives demonstrations across the country Saturday.
In cities around the US, volunteers at satellite marches helped young people register to vote, in many cases for the first time.
"It's time for change," said Katrina Ferguson, 25, who is studying to become a teacher and registered to vote for the first time at the New York City march Saturday.
"We think we're going to register more voters today than at any single event we've done in our history," said HeadCount volunteer Andy Bernstein.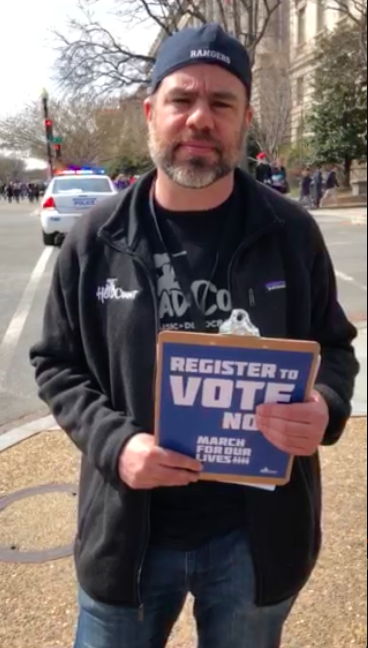 Matt Gendron, a HeadCount volunteer from Massachusetts, said the organization brought over a thousand people to help register voters at the DC march.
At a rally in Montana, volunteers estimated that between 30 and 50 young people registered to vote for the first time.
"We need to vote politicians supported by the NRA out of office," said Sylvia Luceno, a student at Hellgate High in Missoula, Montana, who registered to vote for the first time on Saturday.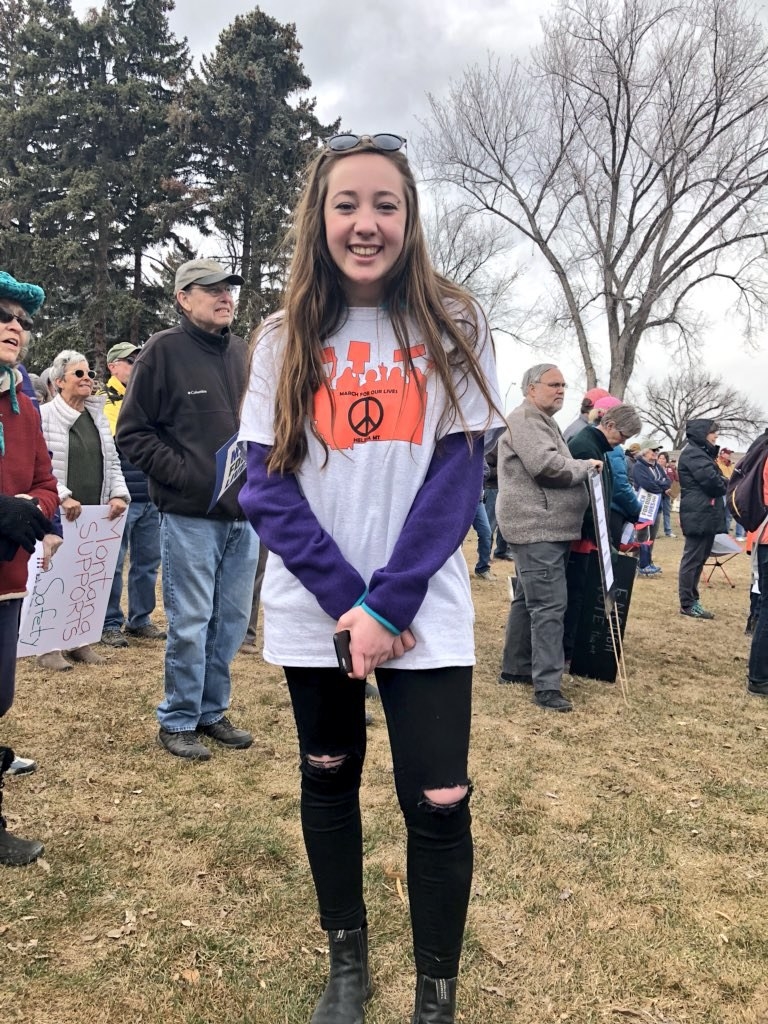 Pam Weisbrod, along with 30 other volunteers from the Palm Beach Indivisibles, helped people register to vote at a rally in Florida.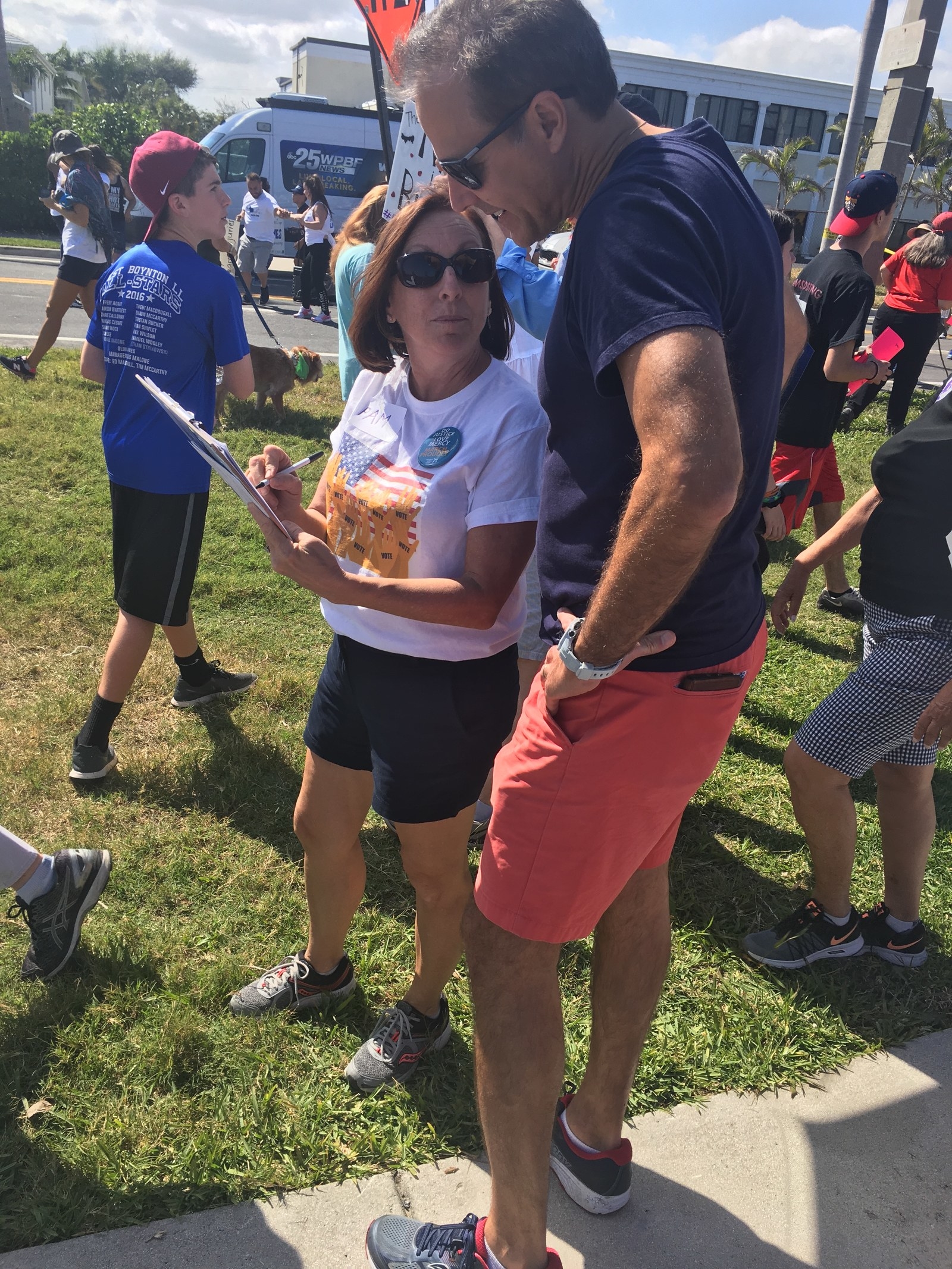 "This is so powerful," said Samantha Acosta, an 18-year-old student at Vista Murrieta High School in Los Angeles who registered to vote Saturday. "This is what made me register. I had been lazy about it and now I was like, this is time."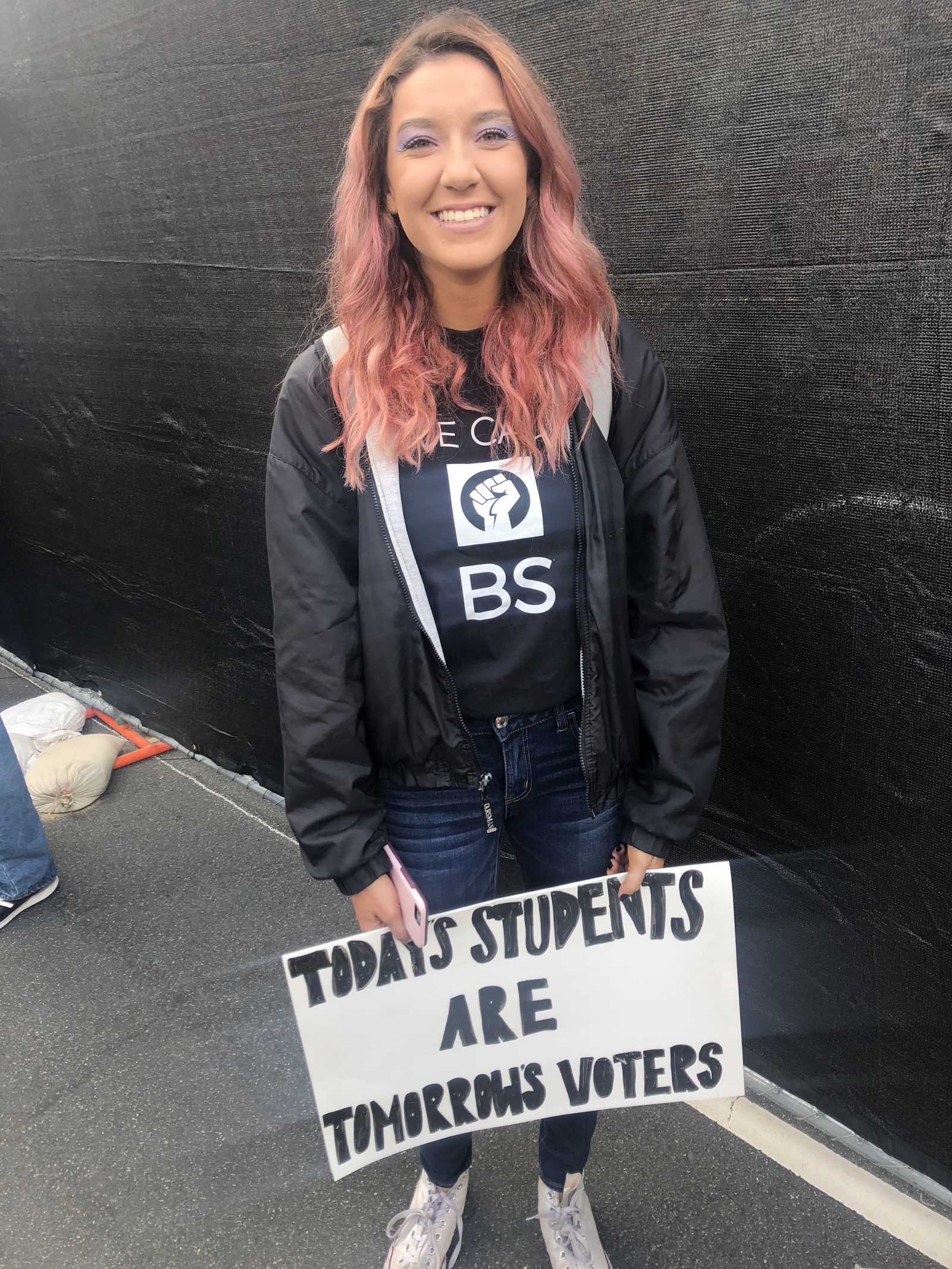 "Make sure to go vote," said Hayley Lichea, a 16-year-old student at Marjory Stoneman Douglas.
video-player.buzzfeed.com
Lichea (right) attended the march in LA with classmate Mia Freeman (left) 17.
"I already preregistered at my school. They had us all do it. If you were 16 or up you could preregister," Lichea said.
"One of the main goals was to make sure that the students know that they have a voice in government and a chair at the table," said Steven Adriano Garza, a 17-year-old junior at Mayde Creek High School in Houston.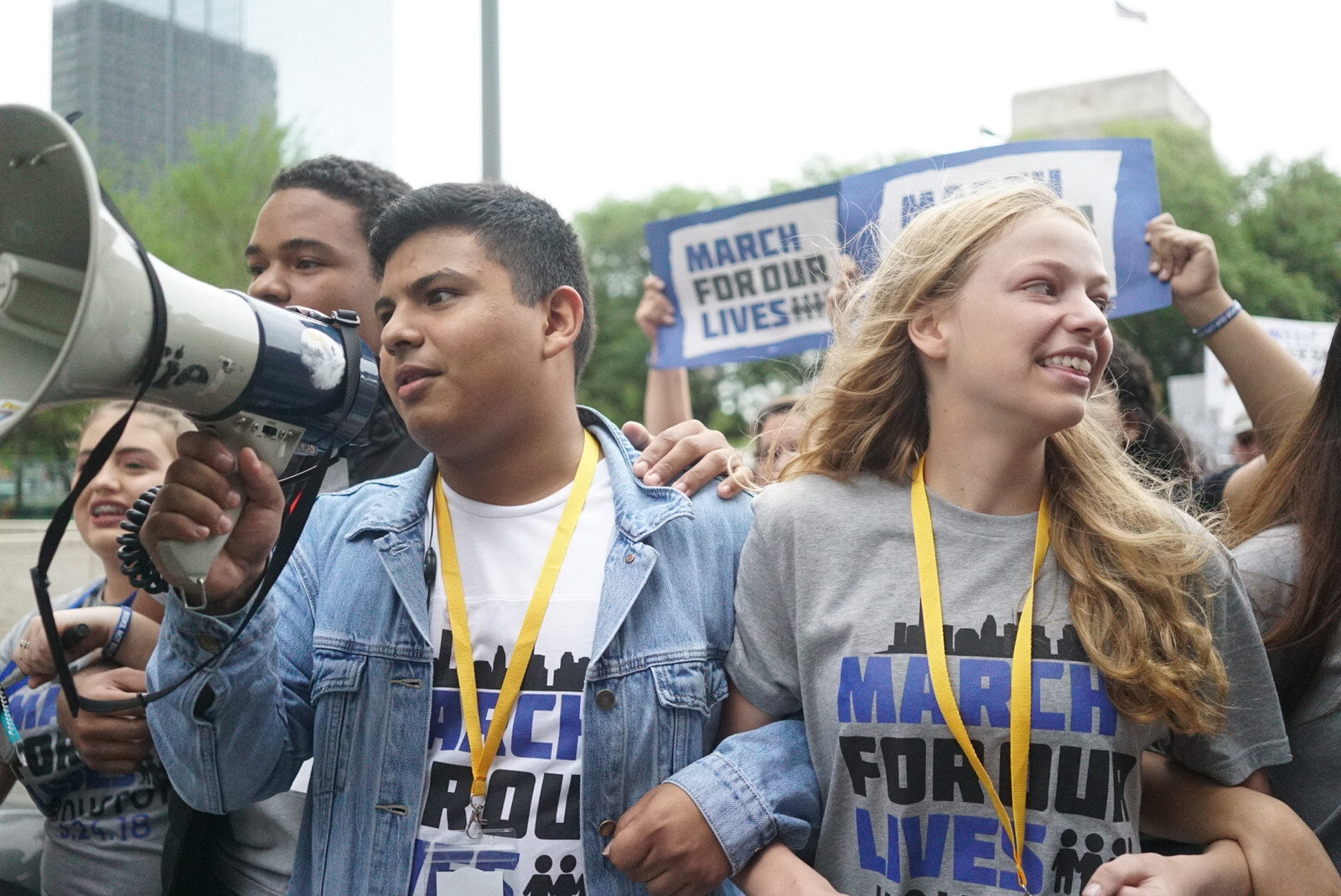 "I wasn't actually aware you could register before you're 18, as long as you're 18 when it comes time to vote. So today I learned that and once I saw the booth I went right over there," said Krista Kelly, 17, a newly registered voter who attended a march in Austin.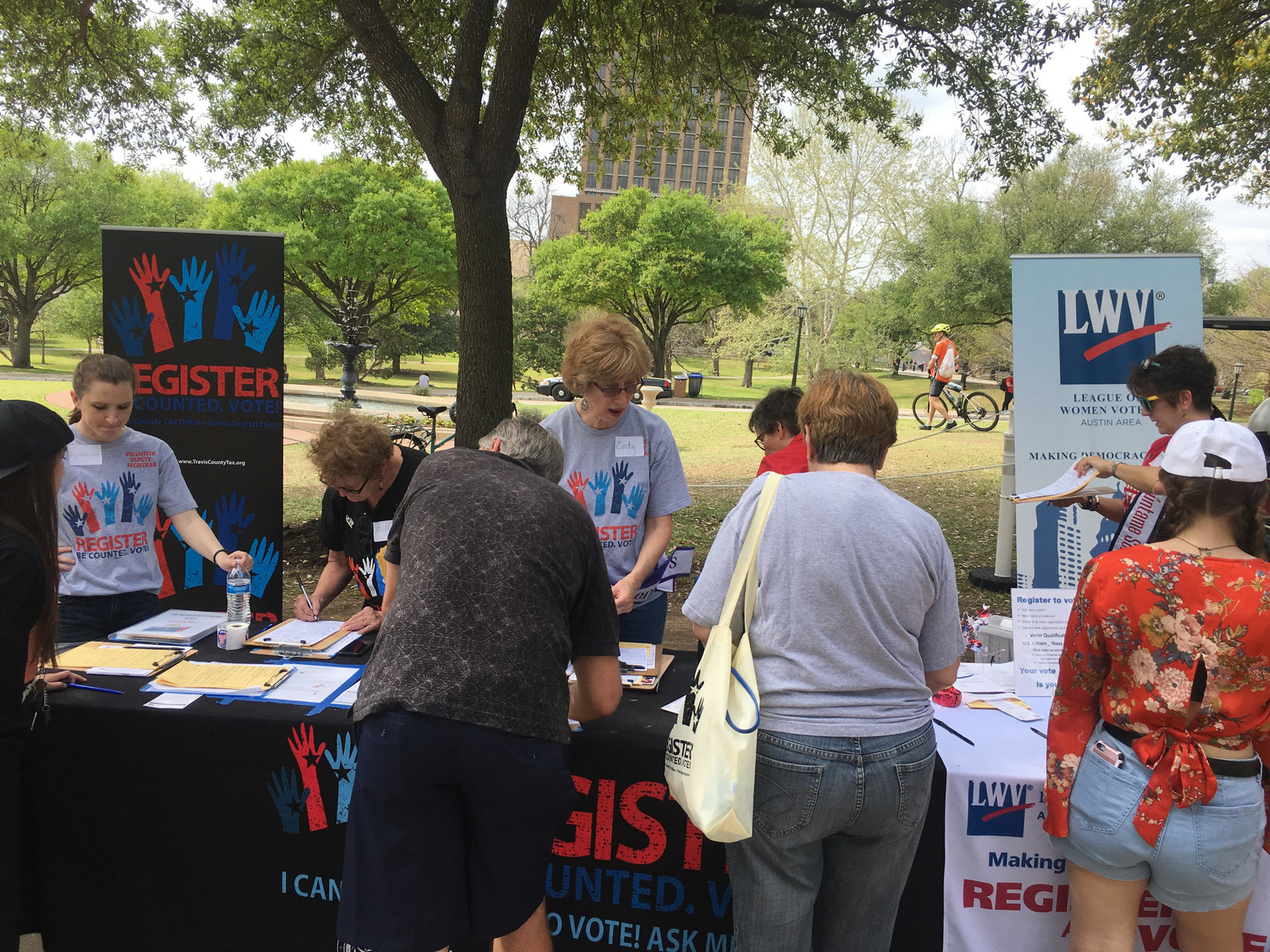 In Arizona, the crowd at a pre-march rally outside the state capitol building chanted "I will vote" and "We want change."
HeadCount estimated its volunteers registered a total of between 3,000 and 4,500 voters in person Saturday, based on preliminary numbers.
HeadCount said Saturday that it had registered 1,552 voters in Washington, DC, and 757 more in New York, the two largest marches of the 30 cities where HeadCount deployed some 2,200 volunteers.
"These were people learning how to register voters for the first time," said HeadCount spokesperson Aaron Ghitelman. "It was exciting to see."
A final tally was still being calculated as of Saturday night.