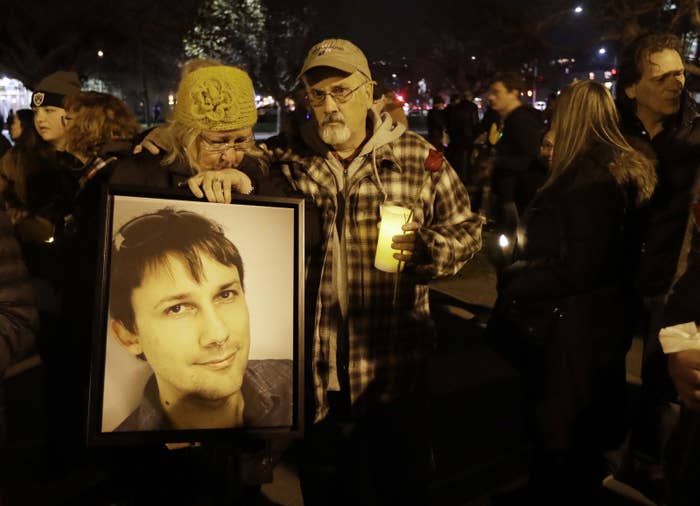 Hundreds of Bay Area mourners on Monday carried incense, glow sticks, and battery-operated candles at a vigil in commemoration of the at-least-36 people who died in a massive warehouse fire in Oakland. Community members stood and listened as the parents, friends, and loved ones of the victims spoke, sharing memories of their lives and grief at their loss.
But not everyone who took the stage was welcomed by the crowd. As soon as Oakland Mayor Libby Schaaf was introduced, audience members started to jeer.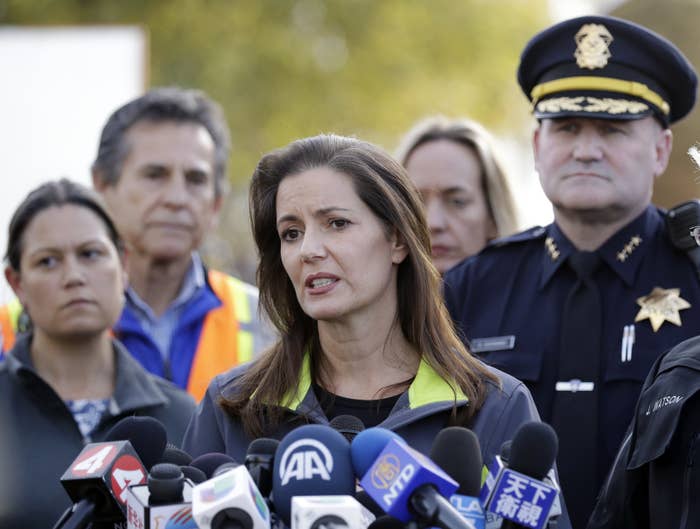 When Schaaf took the mic, her first words were "It's OK." But one attendee shouted back, "Disarm the police!" while another chimed in, "Stop victim blaming!"
Schaaf told the crowd that as an elected official, absorbing their anger in response to the tragic Friday night fire was part of her job.
"We're going to be having a lot of conversations about safety, and what it means to feel safe," Schaaf said. "I ask that you show up to that conversation the way Oaklanders show up to every conversation."
But her invitation only elicited more cries of "Fuck you!" and "Just stop!" Within a few minutes of taking the mic, Schaaf was booed offstage.
Schaaf's initial response to the fire, which she called "an immense tragedy," came on Saturday via Facebook. But a later appearance at a press briefing sparked local ire because of what some felt was unnecessary finger-pointing at those who were operating the warehouse space, which didn't have permits for public performances or to be a residence. Many feel those who lived at the Ghost Ship, as the space was called, did so in part because as artists, they couldn't afford the cost of legitimate real estate in the Bay Area.
Marke Bieschke, a San Francisco resident and vigil attendee who had friends at Friday night's show, said Schaaf was elected in part because members of the artistic community supported her, but that those same voters later felt that she failed to support them during movements such as Black Lives Matter.
"When people hear 'safety' coming out of her mouth, they interpret it as cracking down on these warehouse spaces, which is really what people want to avoid," Bieschke told BuzzFeed News. "I think 'safety' is going to quickly become a buzzword for evicting and cracking down on these marginalized communities."
Cynthia, who asked to only be identified by her first name, added that community members were frustrated by Schaaf's focus on the fact that Ghost Ship was zoned as a warehouse, not as a live/work space, rather than on finding ways to "use Oakland's resources to help creative spaces get up to code and help protect people's lives."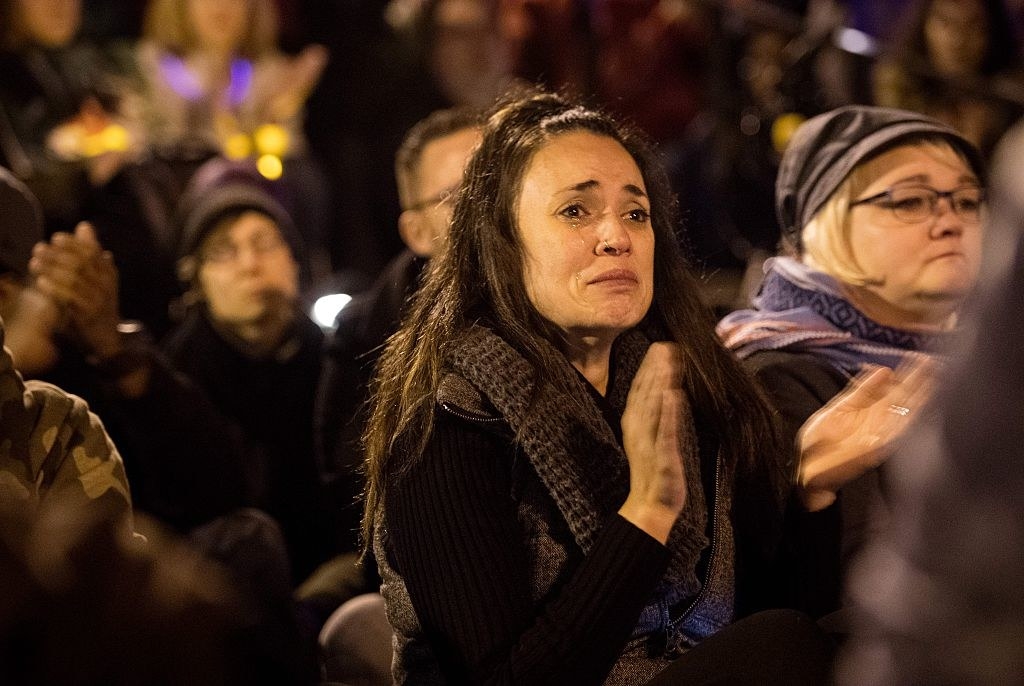 Others at the vigil also feared evictions will soon follow Schaaf's order for an investigation into the warehouse fire. Zach, an Oakland resident who lives in a communal apartment he described as similar to the Ghost Ship, said Schaaf, by focusing on neighborhood "blight," is putting the blame for the fire "in all the wrong places." He also asked to only be identified by his first name, and said concerned artists like himself who can't afford premium Bay Area rent will soon face eviction.
"The environment in this city is if you're in a place that's below code and try to do anything about it you essentially get yourself evicted, you lose your home. That's not right," he said. "And that's something she could single-handedly fix."
Friends of his who lived in the Ghost Ship space tried unsuccessfully to bring issues of shoddy wiring to the attention of the building's owner, he added.
Some of the younger vigil attendees felt that the party on Friday night had been unfairly characterized as the kind of event where people take "a bunch of drugs" and roll around.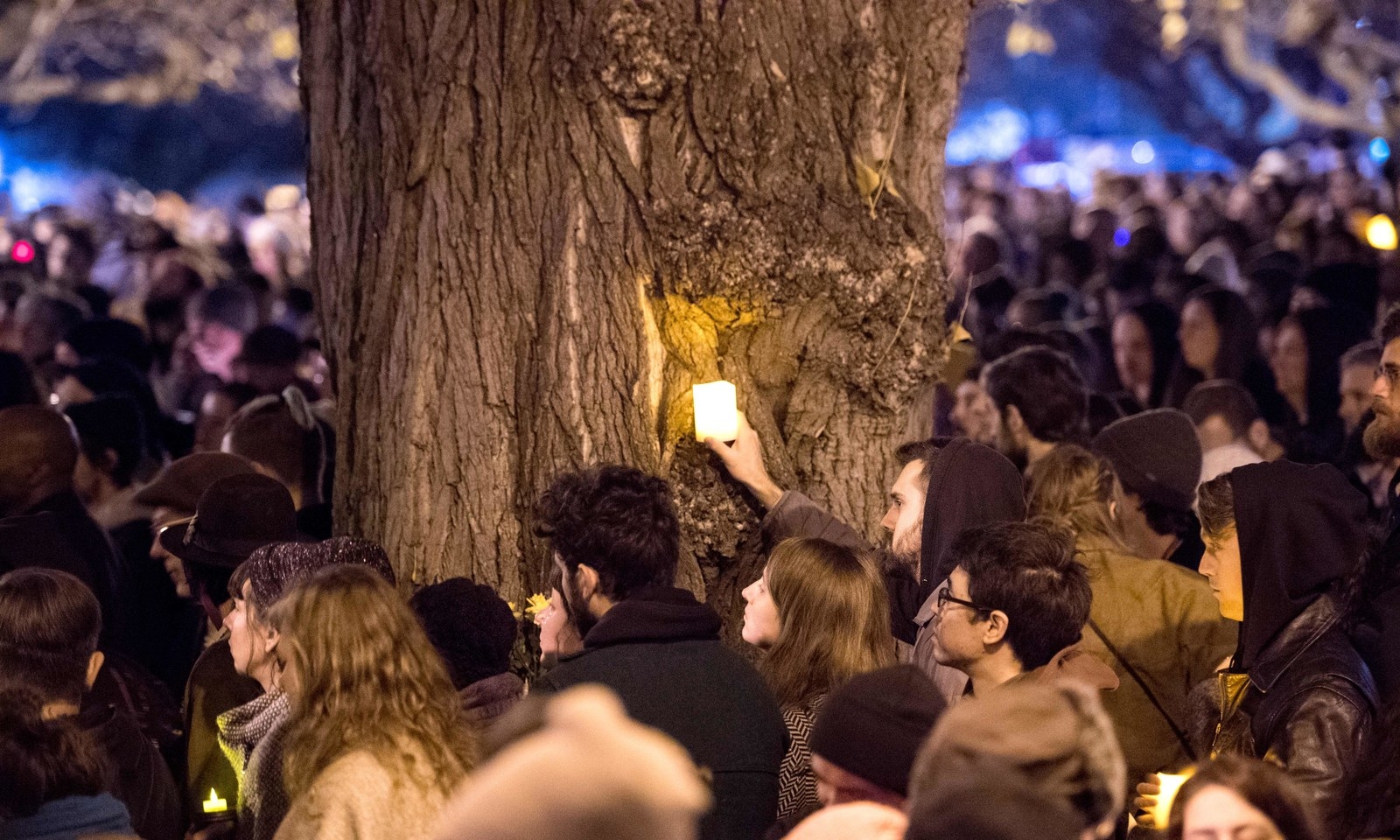 Deontre Martin said parties at the Ghost Ship space often felt more like "a family night" than raves. He hoped the tragedy would draw attention to the fact that increasingly few young artists can afford to live and work in the Bay Area.
"I have anger over the fact that in the city of Oakland and the Bay, people can't find safe housing," he said. "They have to make these makeshift spaces, especially people on the fringes. Queer people, people of color, artists."
Speaking just before Schaaf, Berkeley's mayor, Jesse Arreguin, received cheers from the crowd when he addressed the housing issue.
"I want to make sure artists have a safe place to live and to work," he said.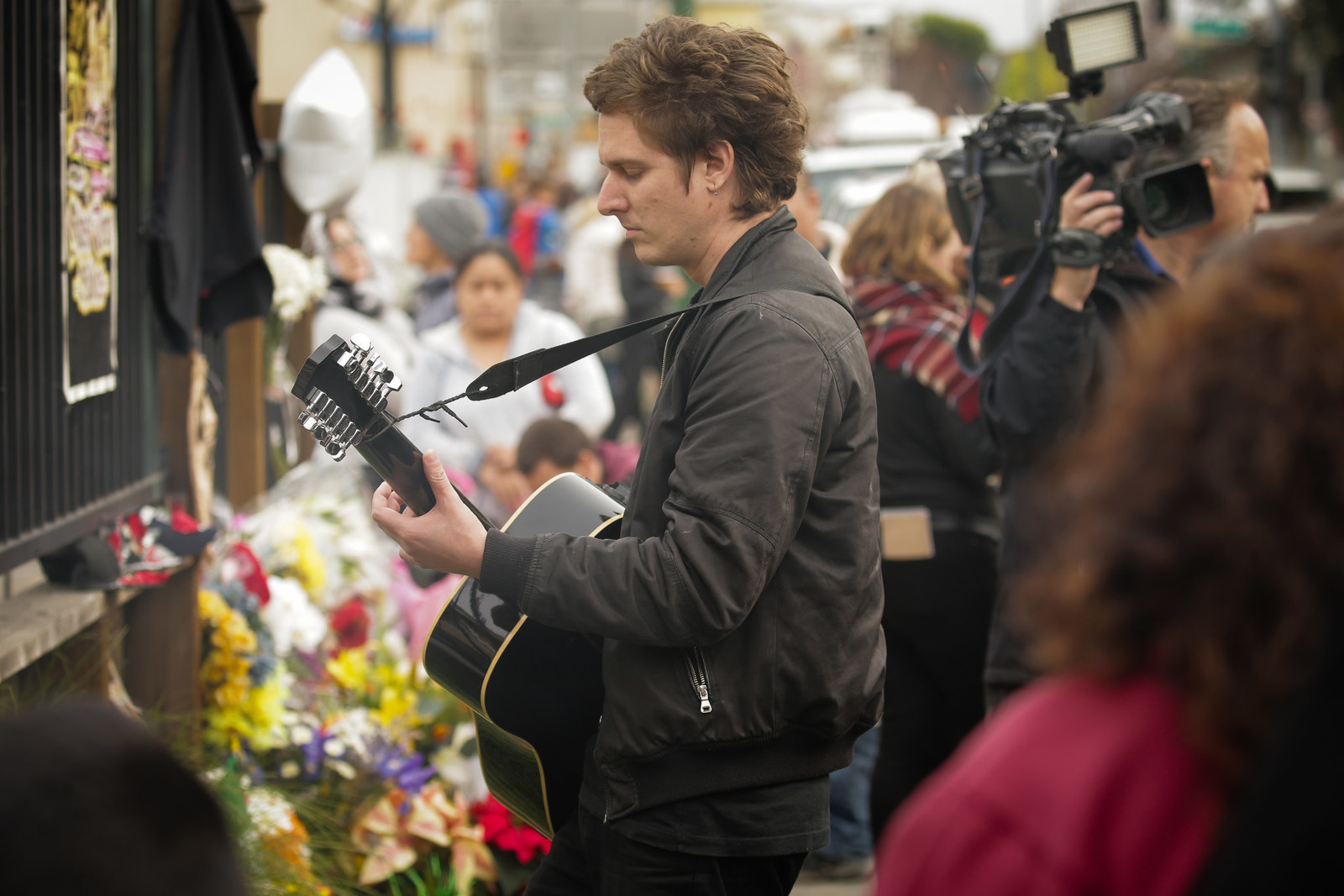 Not everyone who came out to honor those that died in Friday's fire felt that directing anger at Schaaf specifically was justified. Tammy Johnson, who attended the gathering with her son, is familiar with the rage that accompanies loss. She said she sued the city over how the her father's homicide case was handled in 2011. But Johnson said booing the mayor off the stage at a vigil is a case of "misdirected anger."
"I don't think it's a good idea to boo her. Not here," Johnson said. "People are going to attack whoever they can right now. But there's no reason they should attack her. I don't see any wrong she's done. She's doing the best she can right now."
Schaaf will have an opportunity to open a dialogue about affordable housing, rent control, and safety with Oakland residents in the weeks to come. Meanwhile, firefighters are still working to locate the remaining people who are missing, and to identify the cause of the fire. Speakers at Monday's event talked about ongoing grief counseling available in Oakland, while others collected donations for those displaced by the blaze.
Ralfka Gonzalez, 57, was one of the audience members who shouted Schaaf down. He said he came up as an artist living in alternative spaces in the Bay Area, though he was lucky to live with carpenters and sculptors who were highly cautious about fire and other safety risks.
The irony of the tragic fire, Gonzalez said, is that the Bay Area has long been considered a safe haven for the artistic community of "trans kids or gay kids or people that are oddballs" whose lives have been upended in Oakland.
"We need places like this, and they need to be safe," Gonzalez said. "But this warehouse is probably going to be a condo."