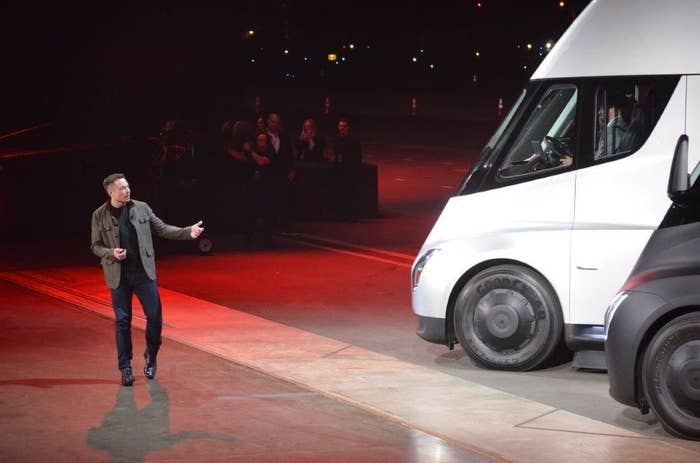 A startup that has been trying to build an electric-hydrogen semi truck since at least 2016 filed a lawsuit against Tesla on Tuesday, alleging its design was copied.
The founders of Nikola Motor Company claim Tesla infringed on its design as the company sought to bring an all-electric semi truck to market. Citing six patents it was granted before Tesla unveiled its semi truck design in November, Nikola is suing for more than $2 billion. Tesla's market cap is currently just over $50 billion.

Here's what Nikola's truck design, which it says it unveiled in May 2016, looks like compared with Tesla's.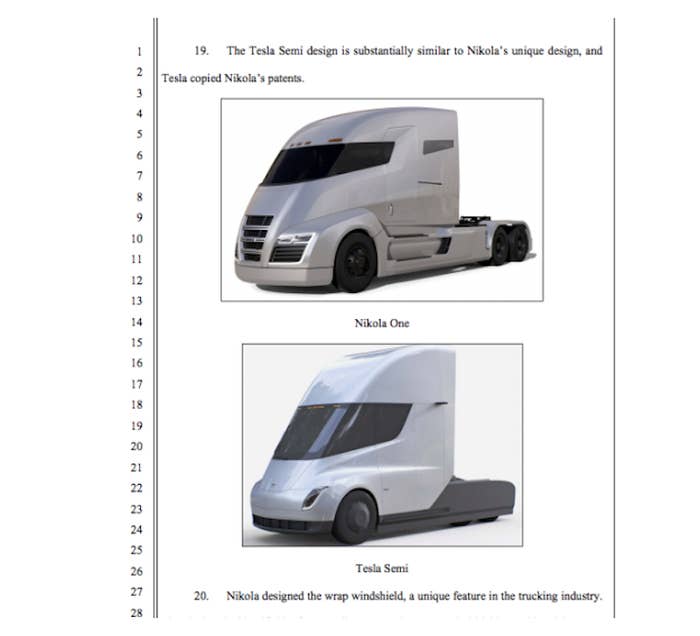 Nikola alleges Tesla copied its unique (and patented) "wrap windshield, mid-entry door, fuselage, fender, side cladding, and the overall design of a semi."
A spokesperson for Tesla said in an email that it's "patently obvious there is no merit in this lawsuit."

Nikola's attorneys did not immediately respond to a request for comment, and a spokesperson for the company declined to comment.
In January, Nikola announced it would build a $1-billion factory in Arizona, where it plans to manufacture its trucks, none of which are on the road yet. The company claims it has 8,000 preorders but doesn't plan to begin production until 2021.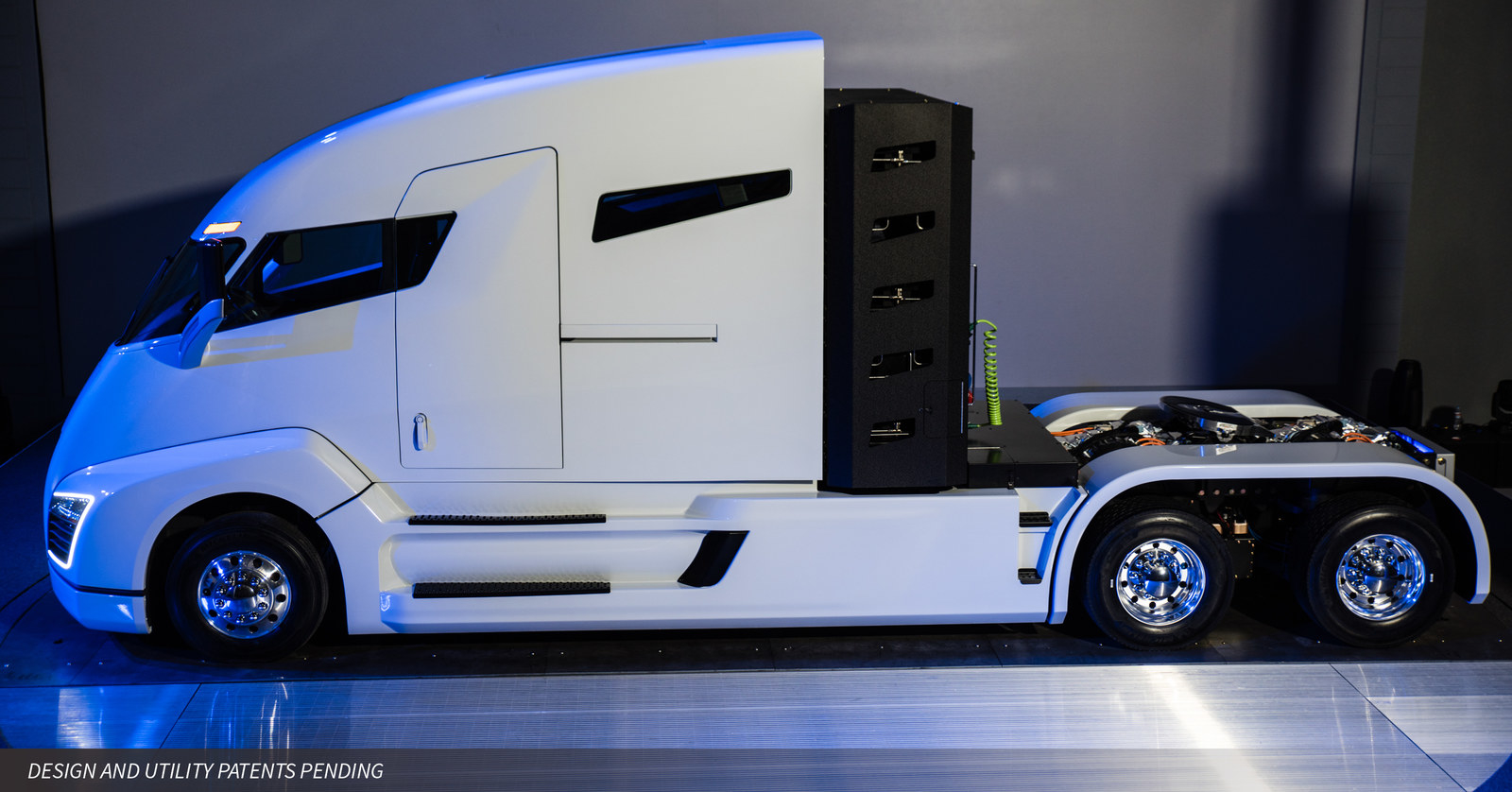 Nikola has taken shots at Tesla in the past, most recently swiping at the company's high burn rate by returning customer deposits.
Design patents are controversial and hard to enforce. But in the lawsuit, Nikola claims that simply by unveiling a semi truck design (which it alleges was copied), Tesla generated an incredible amount of value for itself.
In the complaint, Nikola notes that Tesla stock dropped precipitously in November 2017 after the company first announced it would miss production targets on its highly anticipated Model 3 car. But two weeks later, when Tesla CEO Elon Musk unveiled the semi truck, stock prices shot up from $302.99 to $315.05.
"This corresponded to a jump of roughly $2 billion in Tesla's market value," the complaint states.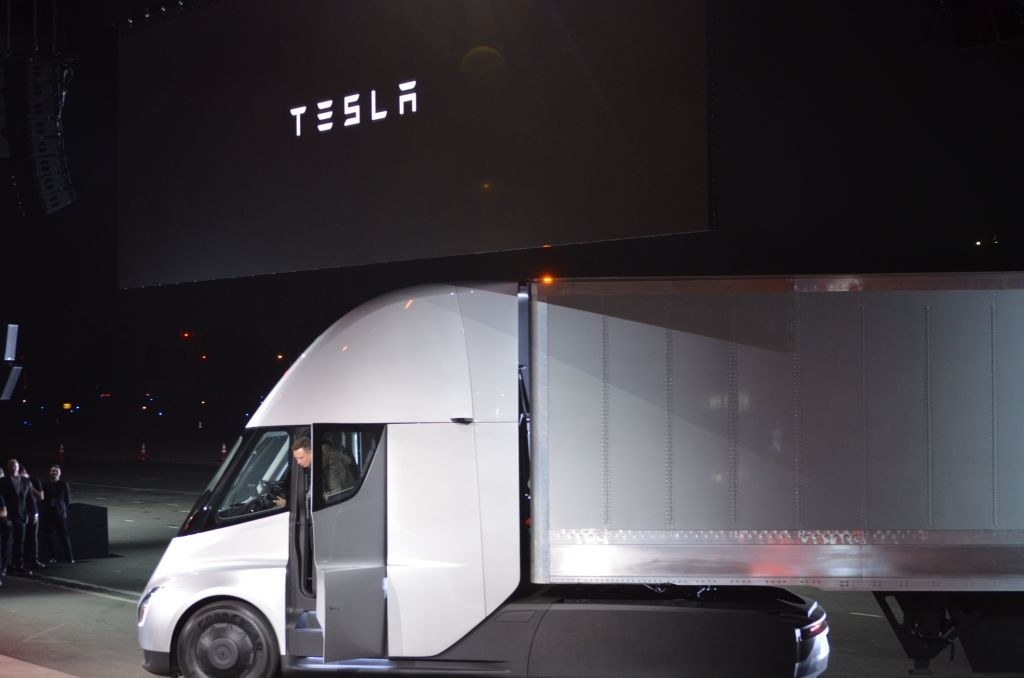 Musk has been accused of using flashy new projects, such as $500 flamethrowers, Hyperloop tunnels, and a semi truck, to distract from the cash-flow and manufacturing problems the company is having with the core business at Tesla. As Bloomberg's Liam Denning put it in a recent column, "such things keep investors' eyes fixed on the glowing horizon rather than the cloudy present."
Nikola apparently feels its designs and brand have gotten caught up unfairly in Musk's machinations and alleges that if Tesla is allowed to continue, the problem might get worse.
In the complaint, Nikola alleges that Tesla's design "has caused confusion among customers," and that any more stumbles on Musk's part could damage its own brand.
"For example, Tesla has had problems with its batteries starting fires and its autonomous features causing fatal accidents. Should these problems arise with the Tesla Semi, the market will attribute these problems to Nikola because of the similarities between the two vehicles," the complaint states.
Nikola has requested a trial by jury.