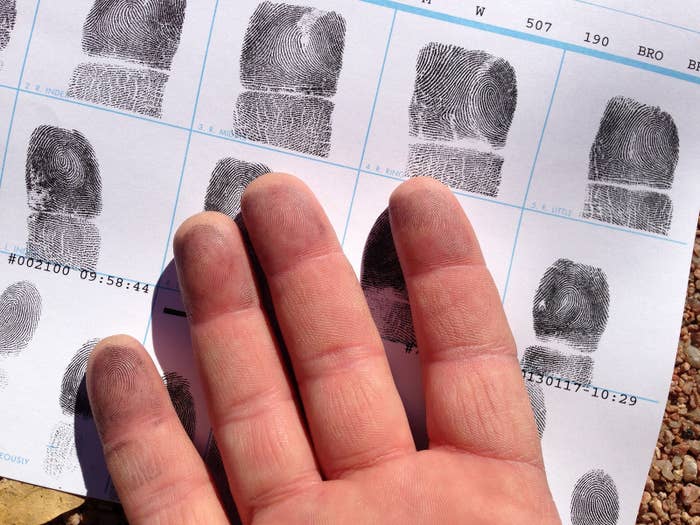 Officials in L.A. want Uber, Lyft, and other ride-hail company drivers to undergo more thorough background checks.
On Thursday, L.A. Mayor Eric Garcetti, City Council President Herb Wesson, and Councilman Paul Krekorian signed a letter asking the California Public Utilities Commission to mandate a pilot program in which drivers in L.A. would have their fingerprints run through a Live Scan background check. Driver fingerprints would be run through a California Department of Justice database in hopes of weeding out would-be drivers with violent criminal backgrounds. The pilot would also include liveried limo drivers and SuperShuttles.
Taxicab drivers in L.A. are already required to undergo fingerprint background checks, a spokesperson for Paul Krekorian's office told BuzzFeed News.
Uber claims that its current background check system is effective, but Krekorian's office disagrees. "Uber recently announced it would settle two lawsuits for $28 million that accused the company of misrepresenting its background check process as 'industry-leading,' when in fact it is not," a Krekorian spokesperson said in a statement. "The district attorneys of San Francisco and Los Angeles also filed suit against the company for 'misleading and false' statements about its screening process."
Uber says its background check process has resulted in the rejection of at least 600 drivers who had previously passed a fingerprint background check and driven taxi cabs in cities like San Diego, San Francisco and Los Angeles. Further, a spokesperson company wrote in an email, the process it uses "include[s] screening through national, state and local databases" and "stacks up well against the alternatives, without unnecessarily discriminating against minorities as fingerprint-based checks do."
Lyft likewise called its screening process "comprehensive," saying background checks are in keeping with California state regulations, and augmented by an in-person meeting, plus "real-time consumer feedback" and "automatically emailed digital receipts" after drivers are hired.
The letter suggests a number of ways in which a pilot fingerprint program could be executed. Uber, Lyft, and other dispatchers would not necessarily be required to turn driver data over to the city. A number of private employers require fingerprint checks, the spokesperson said. It also calls for the ride-hail companies to provide more transparency around hiring and firing decisions.

While the letter calls for a pilot program limited in scope to L.A., its purpose is to determine best practices for background checks that would later be implemented across the state. So far, the CPUC has not publicly responded
.