How Buycott Intends To Put Bad Brands "On Blast"
Buycott was built to help shoppers make purchases that gel with their political values. Now conscientious consumers can make their decisions public.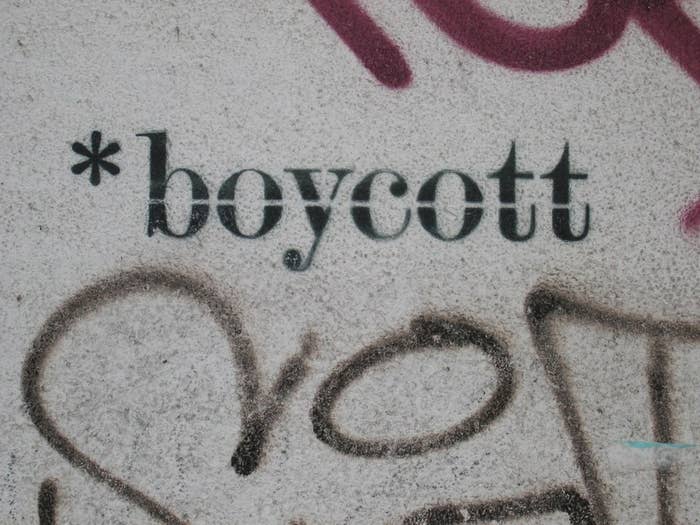 Nobody wants to support companies whose products harm rainforests or whose farms and factories abuse workers, but it's not always easy to trace the path between the supermarket shelf and the companies that make the products on it. Ivan Pardo, founder of Buycott, wanted to change that.
Buycott users, of whom there are around 1.5 million globally, sign up for campaigns around issues they care about: encouraging companies that sell outdoor gear to remove harmful PFCs from their apparel, or boycotting the purchase of products made in Israel. Right now, the site has more than 150 campaigns.
Once they've selected campaigns, shoppers can scan a barcode through the Buycott app. That code is cross-referenced with databases put together by organizations like GS1, a Belgian nonprofit, and the Open Knowledge Foundation's Open Product Data project (which make data about what companies make what products publicly available for free), as well as private databases. Pardo saw an opportunity to use this data to help consumers better understand where their dollars are really going.
But after running Buycott for three and a half years, Pardo felt the impact of the platform — which was mostly focused on education and individual choices — wasn't great enough. Now, Buycott is rolling out a new feature that allows users to share their decisions to boycott certain products on Twitter, Facebook, or via email. "People not buying the product is not as important as calling the company out publicly, putting them on blast and making it clear they're not getting away with the things they thought they could get away with," Pardo told BuzzFeed News.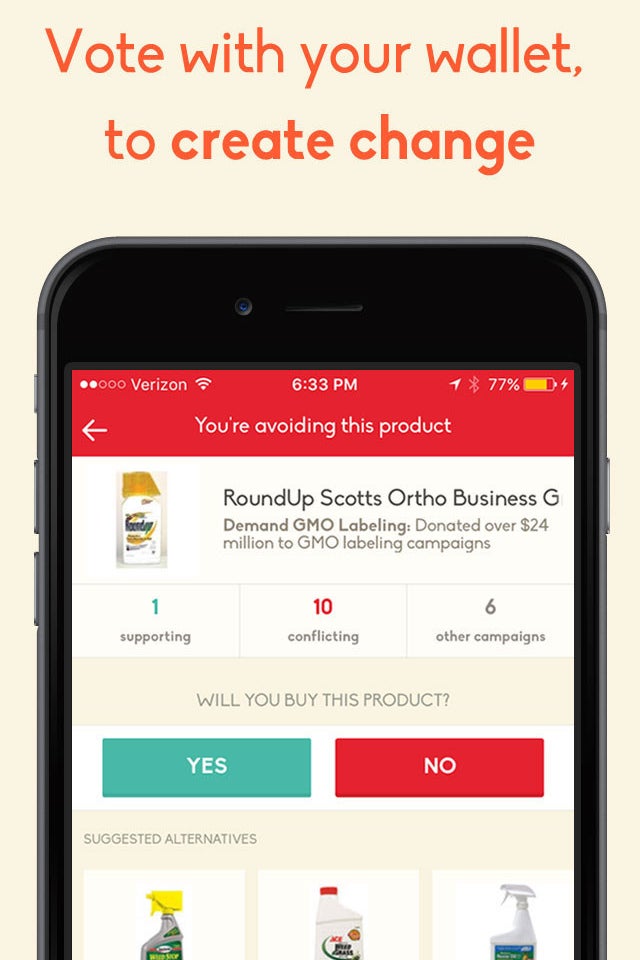 Even before this feature, Buycott has had some impact; 20,000 users participated in a campaign against Whole Foods that, along with a larger movement, ultimatelyended with Whole Foods announcing that it would no longer sell foods made by prison laborers.
Buycott's not the only app trying to reverse the flow of capital to unethical vendors. An organization called Made In A Free World that fights the use of slave labor around the world built an app called FRDM that helps small business owners stop buying goods from suppliers that use slavery and child labor.
For now, Buycott has no revenue; bootstrapped for the first few years, Pardo said it recently raised a small round from angel investors in San Francisco. Someday, though, it's possible that major advocacy groups — think Greenpeace or the Salvation Army — running major campaigns on the platform would be willing to pay a small fee per supporter.