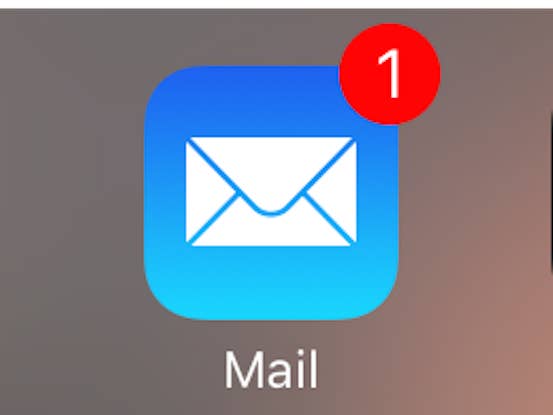 At this point, we're all pretty comfortable with the idea of read receipts on Facebook Messenger, iMessage, WhatsApp, and other messaging services. You send someone a text, and almost immediately can see whether or not it's been delivered or read.

Well, an email tracker is like a read receipt for your email.
Trackers will let you know if someone read your email or not. (Or at least, a tracker will tell you if someone opened it.) They're becoming increasingly popular. But unlike read receipts in messaging, it's not something you can toggle on or off. The sender turns it on, and the recipient? Well, the recipient probably has no idea whatsoever that the tracker exists.
In fact, there are probably a bunch in your mail right now that you aren't aware of. Most email trackers use an "invisible" web beacon — usually a small white pixel — to track email. When you open an email with a beacon in it, your computer accesses the image file, which is then reported to whoever is tracking you.
Most of these services can tell you a lot more than just whether or not an email has been opened. They can tell you when and where it was opened, and how many times. They can tell you if multiple people — or at least multiple IP addresses — opened the message. Some, like Mixmax for example, can tell you if the files you sent have been downloaded, or the links you included have been clicked, too.
The rise of email tracking
Email tracking was for most of its history pretty much confined to the world of marketing. The majority of the email trackers out there — some of which have been around for over a decade — were initially built for salespeople. customer relationship management (CRM) is a software industry worth billions of dollars, and the ability to measure the impact and engagement (industry terms for attention spent, basically) of the emails you send is a big part of it.
But the companies that make email trackers say that increasingly their software is being used by people in other industries — including journalists, investors, and entrepreneurs. (One reporter BuzzFeed News spoke with uses trackers to see if sources are ignoring emails, or if they just haven't opened the message.)
Boomerang is an email scheduling app that also offers optional read receipts, a feature that is growing in popularity, with usage up 14% in the last year. But, the company says, only 6% of the people using it are in sales.
Conrado Lamas, head of communications at MailTrack, says the number of people who track their emails is exploding. The MailTrack Chrome extension claims over 421,000 active users, and is adding 60,000 new ones very month, according to Lamas. The company, which was founded in Barcelona in 2013, recently ~celebrated~ its 1 billionth tracked email and is nearing 1 million installations. Bananatag, which claims to have more than 250,000 users, says its technology has been used to track around 25 million emails. Lamas estimates that since 2013, the number of people using apps with email trackers has increased by 284%, to nearly 3 million.
No doubt most of those millions are tracking emails to their clients, bosses, sources, HR representatives, and assistants, but many are also tracking messages to their spouses, parents, exes, dog walkers, and babysitters. Lamas says half of the people using MailTrack are doing so on their personal email accounts, and other executives in the space agree.
"We've seen an increase, especially in personal trackers," Chad Woodford of Trackbuster told BuzzFeed News.
Trackbuster, for which Woodford runs product, strips trackers from emails; Woodford also runs product for Senders, an email enhancement app that shows email recipients info from the sender's social media accounts by embedding it into the message. Woodford said Trackbuster was started precisely because the use of invisible email trackers in personal email was on the rise.
"Email clients like Outlook used to have a read receipt feature baked into the header of the email. The recipient could decide not to honor that. What bothered us was, the way it works now, they put a hidden pixel or code in the email," Woodford told BuzzFeed News. "It's a little more nefarious in a way."
Woodford says, based on the more than 50 million messages processed by Trackbuster and Senders, around 60% of all emails — which includes marketing emails, newsletters, etc. — contain a tracker, while about 11% of personal emails do.
Here's what Streak's email tracking interface looks like: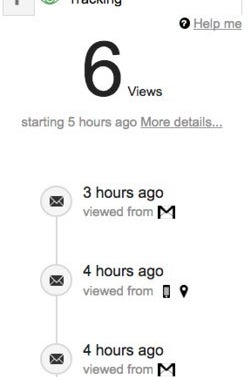 This is some of what Mixmax can show you:

Where in the 🌎 are people opening your 📧?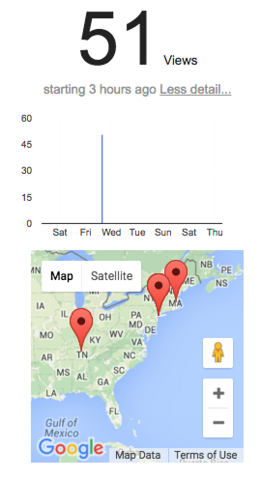 These are the kinds of analytics and notifications people who use Bananatag see: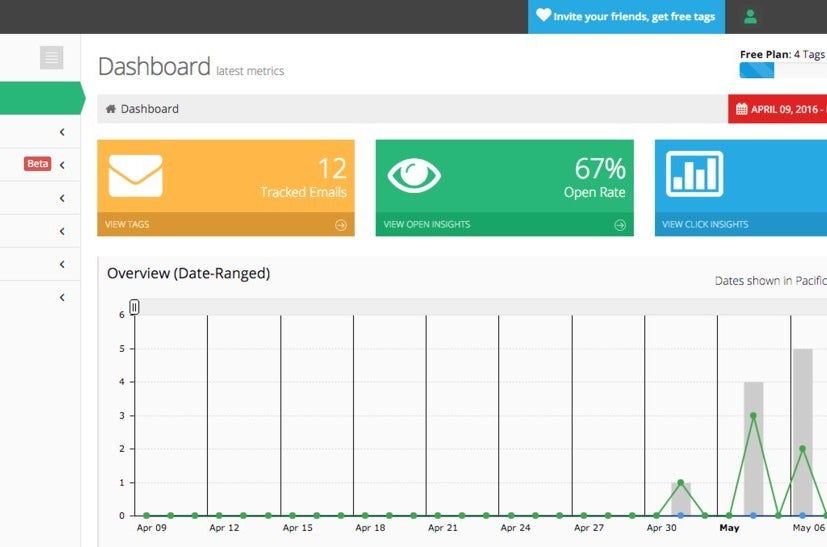 So why use an email tracker? They're helpful anytime you're trying to gather intelligence about how someone remotely is interacting with your email. For example, when you're job searching.

And then there's this:
Not everyone is ready for email tracking to go mainstream. A lot of the people BuzzFeed News spoke to said it seems like too much information. Some find it creepy. Others think it's a power play.
Which, based on this Chrome Web Store review for Bananatag, is not entirely without reason:

As you'd expect, there are services out there, like UglyMail, Trackbuster, and PixelBlock, that can warn unsuspecting readers that messages contain trackers, or even remove the email trackers altogether.
Plus, Google makes it possible to disable this kind of tracking in Gmail, by preventing images from automatically displaying when an email is opened. (But then you also don't see your coworkers' delightful GIFs without choosing to load images.)
When you use UglyMail, you can see that...

The CEO of Mixmax said those kinds of tools work sporadically in disabling his product. But what's clear is that, while many people want to know if their sent emails are being opened and read, there's another group who are just as adamant about that information remaining hidden.