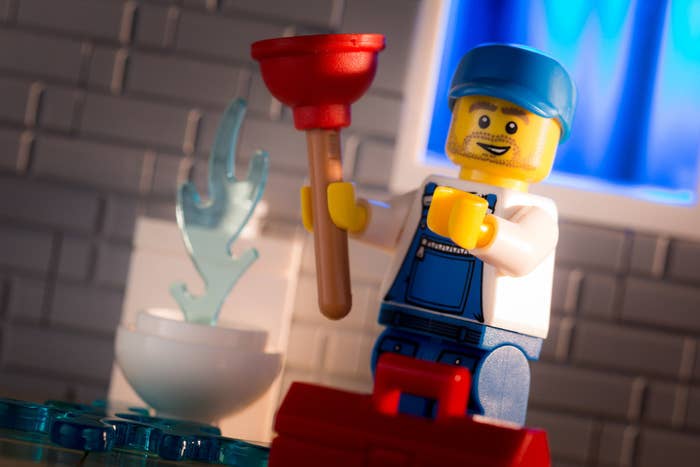 Google has a new product in the works that highlights the company's growing interest in the home-services market, and may herald a broader move into it.
Sources close to the company told BuzzFeed News that Google plans to announce a new product aimed at connecting Google search users with local home-service providers — like plumbers and electricians — at an advertising conference later this spring. The product will be integrated into Google's core search offering and is intended to capitalize on search intent, turning queries about home improvement tasks into engagement with home-service providers.
Currently, Google searches for things like plumbers and electricians return links to service providers along with associated AdWord advertisements. Sources said the new product would go beyond this presentation format to actually connect search users with service providers, though it's not yet clear how communication between the two parties occur. Google declined to comment for this story.
Google has recently been experimenting with connecting search users and businesses in other ways. Earlier this month, Google Compare introduced a new way for Google users to shop for auto insurance. Search for "car insurance," and Google displays a box advertising auto insurance brands that asks users to enter their zip code, allowing them to compare rate offers from within Google's app. Gigaom reported that Google could soon offer a similar service for mortgage comparison shopping in the U.S. Like Compare, Google's new local services product would also be integrated seamlessly into the search process.

The home-services industry is a huge and rapidly expanding one and Google isn't the only tech behemoth looking to tap into it. Last week, Amazon launched its new Home Services site, which allows Amazon shoppers to search, select, and pay for things like landscapers and car mechanics without ever leaving the site. Interestingly, Amazon is partnering with TaskRabbit, a San Francisco-based on-demand worker startup, on this new product. By doing so, the internet retailer is exposing TaskRabbit's handypersons and "taskers" to a significantly larger customer base, which can hire them without ever leaving Amazon's site.
It's hard to imagine a larger potential marketplace for connecting workers with the people looking to hire them than Amazon — except for Google. Google processes billions of searches a day. If the company's new local-services product has the power to harness even a small fraction of those searches and convert them into paying gigs for the many individuals who are trying to make money by doing other people's chores, it has the potential to upend the balance of power in the sharing economy market.