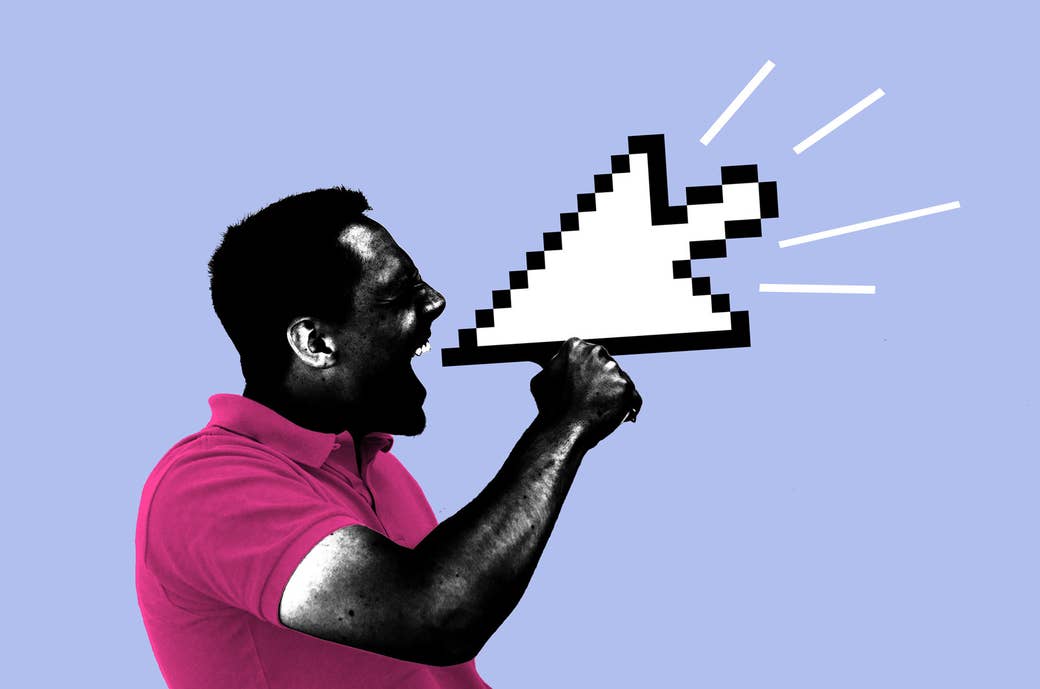 Despite $415 million in funding and a giant fleet of electric scooters scattered all across the streets of San Francisco, the startup Bird only lasted a few months before city supervisors voted to boot them from the City by the Bay. But then, nine weeks after the sidewalks were cleared, San Francisco customers got an email asking them to help "Bring Bird Back to San Francisco!" by contacting their local elected official. The email contains a link to a website where customers can send a prewritten message, in the form of a tweet or an email, to city officials by just entering their name and contact information and clicking send.
"Please bring Bird back to San Francisco," the email message says. "While I understand the need for reasonable regulations, it has been nearly two months since I've had access to this affordable, sustainable transportation option." While it's hard to know (for anyone other than Bird) how many people emailed, there were plenty who weren't shy about sending a tweet.
Unlike the neighborhood bakery that wants customers to add their names and addresses to a petition for expanded outdoor seating, tech companies typically already know who and where their users are. It means startups can mobilize — or brobilize — thousands of people via a simple email or push notification to blast targeted messages to their elected officials, often with just a few clicks. It's like astroturfing for the always-on, location-aware era.
Bird — which has also tried to brobilize customers in Milwaukee, Culver City, and Boston — did not invent this method of getting startup customers to help fight regulation. Uber texted its customers in Texas when the city of Austin was trying to force drivers to undergo more stringent background checks. Airbnb has done it in New York, San Francisco, and Chicago, where hosts participating in a political campaign called Airbnb Citizen have lobbied legislators by phone, in the street, and in public hearings. Just this week, delivery company DoorDash set up a website where its delivery workers can ask California lawmakers to override a court decision that would make it harder to continue classifying those workers as independent contractors.
These click-to-lobby efforts have been ramping up for a few years now as elected officials get more serious about regulating tech (or more cognizant of the political value of appearing to do so) and startups increasingly ask their user bases to defend them in response.
"Advocacy and activism are important elements of this country's DNA," a Bird spokesperson wrote in a statement to BuzzFeed News. "Voluntary activism takes many forms including in-person demonstrations, emails to city officials, videos created by community members, and more. Bird has supported advocacy within our ecosystem at different moments in time to help provide riders and chargers with an easy and effective way to vocalize their support for environmentally friendly and equitable transportation options in their communities."
Customers don't always appreciate the attempts of tech companies to politically brobilize them. The attempt to turn a transactional business relationship into an ongoing ideological one can also make people uncomfortable. For example, last week, Uber started calling its customers in New York City, where a bill that would cap the number of ride-hail drivers in the city was gaining traction. (It ultimately won.) Uber representatives told customers who answered the phone that they could be transferred immediately to the phone line of a local elected official, where customers could leave a message decrying the bill and supporting Uber's right to operate freely in the city.
"All you have to say is 'I support Uber' and hang up," an Uber representative told a BuzzFeed News reporter last week. But the ask didn't seem so simple or appealing to some New Yorkers.
At the time, Uber told BuzzFeed News that its communication with customers is "consistent with our terms and conditions and our Privacy Policy."
And when Uber tried to brobilize voters in Texas by auto-texting customers and asking them to vote down regulation in an upcoming election, some customers ended up suing them.
Despite criticism, brobilization must be working for someone, or companies wouldn't keep on trying it. Eaze, a marijuana delivery startup, has also tested the brobilization waters. Before marijuana was legalized in California, Eaze shared information about local city council meetings with its customers, encouraged them to email their local legislators, gathered testimonies about the health benefits of marijuana through the hashtag #WeedHelps and a Google form, and helped organize groups of "ambassadors" to start and share local Change.org petitions. The company, which described this effort as a grassroots campaign in a 2016 interview with BuzzFeed News, was a client of political consultant Bradley Tusk, who once planned to get New York Mayor Michael Bloomberg elected president via a brobilization effort of sorts.

Eaze never flouted regulations the way some startups do — it only facilitated the legal delivery of weed to patients with medical marijuana cards prior to its legalization in California. But by brobilizing its users to help make weed a mainstream issue, Eaze helped move the legislative agenda along, and in doing so, broadened its own potential market considerably.
Eaze said the movement around legalizing marijuana and the medical benefits of the drug predates the company's user brobilization efforts, and that since weed became legal in California, it's focused on "helping [its] retail and brand partners navigate the new regulatory frameworks to ensure consumers shopping through Eaze would have a totally compliant experience with local and state laws."
Brobilizing is becoming so mainstream that campaign software companies initially aimed at nonprofits are increasingly signing deals with startups. Both DoorDash and Bird used a Virginia-based tech firm called Phone2Action to organize their recent campaigns. Founded in 2012, Phone2Action started gaining momentum after raising $4.6 million in 2016 to continue building the "best platform for digital stakeholder engagement," services it's so far sold to Tesla, Expedia, and Lyft, according to its website.
Phone2Action declined to comment on the Bird and DoorDash campaigns, but a spokesperson for the company wrote via email, "Phone2Action is a technology used by a wide variety of organizations, nonprofits and companies to communicate directly with their supporters and connect them with lawmakers. As such, we rarely comment on specific campaigns and leave it up to the companies/organizations running them to speak about their goals." DoorDash also declined to comment on this story.
While some companies brobilizing users on the fly seek out ready-made software solutions, companies like Airbnb have opted to build from scratch. The Airbnb Citizen campaign, which casts hosts as victims of regulatory overreach who would lose much-needed income if Airbnb can't continue to grow, succeeded in San Francisco, where hosts went out, knocked doors, and asked their neighbors to support a pro-Airbnb policy. The company's user brobilization was so successful that it launched host-led campaigns called "home sharing clubs" in cities around the world. In New York City, where Airbnb just lost a major regulatory battle, the company even agreed to finance a local host's lawsuit against the city.
"We're democratizing capital," former Clinton campaign strategist and Airbnb global policy chief Chris Lehane told Business Insider in 2017. "We are driving economics for people at the grassroots level."
Brobilizing was born out of the idea, oft-held by tech companies, that regulation is generally bad, and that customers will always prefer a convenient service over the existing law. As lawmakers in cities like New York and San Francisco continue to try and appear tough on Big Tech, these companies will only ramp up the barrage of emails, texts, and calls asking their customers to fight back.
Matt Stempeck is a civic technology researcher who's followed the efforts of private companies including Facebook, Aereo, and Etsy to brobilize their users since 2013. Stempeck calls the practice "user lobbying." In 2015, he described it as a "new lever of corporate influence on democracy" in an article for the Harvard Business Review.
"This 'demand forgiveness, not permission' playbook to launching new tech in communities underscores how little priority these companies give to the social impact of their businesses versus their need to grow at an astronomical rate," Stempeck told BuzzFeed News. "It's a strategy that Airbnb and Uber used to great effect: Launch before local regulators can respond, and use that time to build up an interest group of your very own." ●