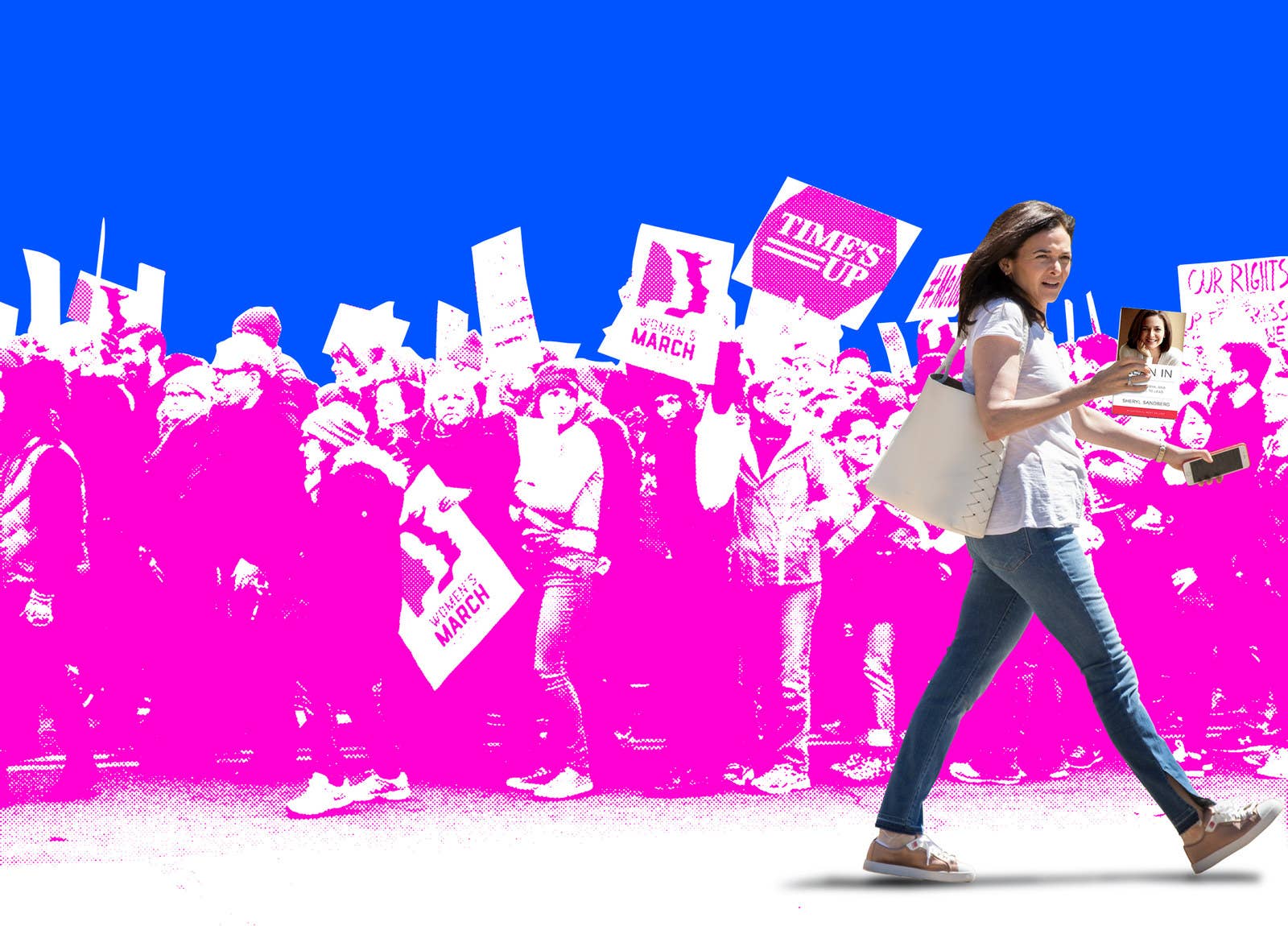 The January 2017 Women's March was one of the largest public challenges to male power and privilege in the history of the fight for women's rights. Millions of women participated in the daylong protest in cities around the world.
Facebook COO Sheryl Sandberg was not among them.
While women everywhere took to the streets to advocate for women's equality, Sandberg — the author of Lean In and the face of the high-profile feminist movement that arose around it — didn't speak at a single rally. She didn't join in any marches. She didn't even post a note of support to Facebook.
Later, Sandberg — who, along with other high-ranking tech executives met with the president-elect in December — would explain that a personal obligation had prevented her from attending. But many in the women's movement felt that Sandberg's choice not to participate in the march, or even to support it from afar, was a political one that prioritized her personal brand as a doyen of both Silicon Valley and Washington, DC, over her leadership of the feminist movement she started.
"The first red flag about Sheryl Sandberg was when she was completely missing during women's march," said tech consultant and startup founder Dilpreet Kaur on Twitter. "She sold millions of Lean In books to women and then refused to stand by them."
A year later, when #MeToo became the whirling center of the women's movement, Sandberg's response — which focused on the backlash from professional men — felt muted. She and the foundation she'd created were once again on the sidelines.
The last few weeks have been difficult ones for Sandberg, who's borne the brunt of the blame for Facebook's disastrous hiring of political operatives to investigate its critics, including liberal billionaire philanthropist George Soros. While Sandberg grapples with the fallout from Facebook's many missteps, the women's movement she founded with the publication of Lean In in 2013 is also faltering.
"The campaigns the organization ran were promotional in nature, and had little impact on real women."
Following the publication of that book, Sandberg started the Lean In Foundation, appointing Rachel Thomas as president. One of Lean In's core tenets is to raise public awareness of the issues women face, but "the campaigns the organization ran were promotional in nature, and had little impact on real women," one former employee told BuzzFeed News.
Interviews with current and former employees and leading feminists, suggest Lean In — now the Sheryl Sandberg and Dave Goldberg Family Foundation, in honor of Sandberg's late husband — has struggled to retain its place in the forefront of the women's movement despite intense internal pressure to make radical change. The foundation disputed the notion that its work doesn't create meaningful value, citing its network of peer support groups called Circles. "Women in Circles meet monthly to support each other and learn new skills," a foundation spokesperson wrote in a statement. "Women in Circles feel more confident, are more likely to ask for and receive promotions, and have a place they can be unapologetically ambitious – often for the first time."
But even with Sandberg's considerable personal investment and a staff of more than 30 at the foundation, Lean In seems an anachronism or perhaps, part of a counterfactual history — the one in which Hillary Clinton became president, the neoliberal center held, and a movement could be both meaningfully feminist and safely corporate at the same time.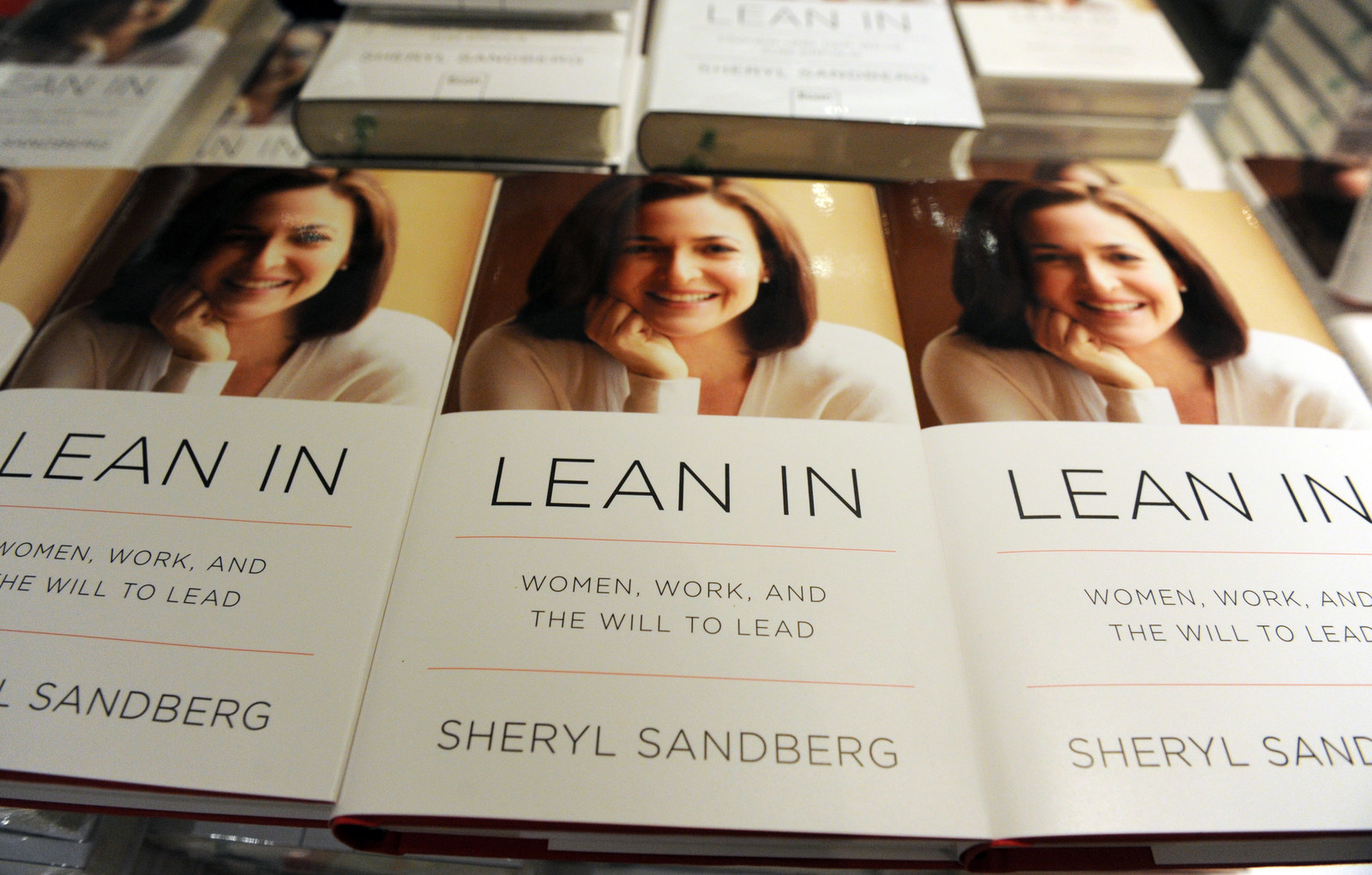 When Sandberg launched Lean In back in 2013, the goal was to "tap into the best of social networking, online learning and small peer groups to create a community" that would together cause a "shift to a more equal world," according to documents, originally published by the New York Times, that were intended to attract partners to the project.
Lean In, the pitch said, would consist of in-person peer support groups known as Circles, free research and education, and an online community "tightly integrated with Facebook" where women could find "daily access to inspirational stories, conversations on important topics, and insights from senior leaders." The foundation would use media coverage, corporate partnerships, shareable personal stories, and "Facebook's highly targeted advertising products" to spread the word about Lean In and build a network of women, according to these documents
"I believe that if more women lean in, we can change the power structure of our world and expand opportunities," Sandberg wrote in an excerpt of the book first published by Time in 2013. Sandberg declined to be interviewed for this story.
Today the Lean In foundation is funded by revenue from Sandberg's books (Lean In, about corporate feminism, and Option B, about dealing with grief after her husband's death) and associated royalties, plus annual donations of between $150,000 and $4.75 million from her personal gift fund. As book sales and staff grew, the foundation's operating costs have increased from about $150,000 in 2012 to $4.8 million in 2016, the most recent year for which tax documents are currently available. In August, Sandberg pledged to donate her 10% share in SurveyMonkey, her late husband's company, to the foundation; at the time, those shares were worth approximately $200 million.
Some of the foundation's notable expenditures are salaries for its staff, web development ($5,349 in 2012 and $419,932 in 2016), editorial consulting ($4,248 in 2012 and $621,117 in 2016), and marketing and advertising (between $218,634 and $278,257 every year from 2013 to 2016).
Twitter, Google, and Facebook have all donated ad space to Lean In's effort; in addition, the company spends some of its advertising budget on digital marketing such as Google AdWords and Facebook. Combined, these efforts have helped drive 11 million unique visitors to LeanIn.org, BanBossy.com, and WomenintheWorkplace.com since 2013.
"I never got the impression that Lean In was ... doing anything besides trying to get people to buy into the gospel of Lean In."

Though Lean In made around $450,000 in grants in its first few years of operating, dispersing funds to organizations like Women for Women International and the Clayman Institute for Gender Research at Stanford, grant making by the foundation declined sharply after 2014. "We're an operating foundation and not a grant-making foundation," said Rachel Thomas, the foundation president, in an interview with BuzzFeed News.
In recent years, Sandberg has continued this charitable giving through personal funds external to Lean In; Sandberg, like other billionaires, has personally pledged to give away at least half her total fortune during her lifetime.
Lux Alptraum, a feminist author, approached Lean In in 2015 hoping for a grant that would fund Out of the Binders, a nonprofit for women and nonbinary writers. She didn't get it. "The call was them being like, 'You should have a Lean In Circle, and we'll send you this workbook to get your friends together and talk about how to lean in,'" Alptraum told BuzzFeed News. "I never got the impression that Lean In was ... doing anything besides trying to get people to buy into the gospel of Lean In."
Lean In also spends a considerable amount of its funds — 40% in 2016 — on employee compensation. In 2016, Thomas's annual salary was $431,202, or around 9% of the foundation's total expenses. As a comparison, the CEO of BoardSource, a DC-based nonprofit dedicated to the management of nonprofit boards that had expenditures nearly one-third higher than the Sheryl Sandberg and Dave Goldberg Family Foundation in 2016, earned $215,899 that year. The CEO of the American Association of University Women, which is based in DC and had expenses above $21.5 million, earned $550,728 in 2016, while the CEO of the National Partnership for Women and Families, also based in DC, earned $321,285 at an organization that spent $8.9 million that year.
The average salary for an executive director at a California-based nonprofit of Lean In's size in 2016 was $191,519 according to Guidestar's 2018 compensation report. (Salaries for the heads of private foundations are typically higher than salaries for executives of nonprofits.)
Thomas told BuzzFeed News her salary is competitive with what she would earn as an executive in the corporate world and justified because she runs a large organization that "puts a lot of valuable content into the world, and builds a lot of programs that we think are really valuable, and does research we think is important."
Former employees described Lean In's work over the years as being divided into three categories: facilitating a "Circles" program of group meetings, organizing public awareness campaigns, and providing research and online resources for women, which include tips for salary negotiations or challenging gender bias at work. Today, Thomas said it focuses on helping women support each other in offline groups and via online materials, pushing policy changes such as paid family leave and equal pay, and raising awareness of gender bias in the workplace.
"Nothing, and I mean nothing, was ever good enough or right."
The organization says there are currently 41,000 active Circles, though measuring their activity and membership is difficult, as many have migrated off the Lean In website to email groups or platforms like Facebook and Slack, according to two former employees. Some Circles, like the one in Seattle or those at military bases, have frequent meetings and many members, while more than two dozen of the listed San Francisco Circles have fewer than five members. (Thomas said the number of members listed in Circles on the foundation's website does not necessarily reflect the actual number of members in a Circle.)
Since it was first established, the foundation's work — which has grown to include OptionB.org — has been overseen by a team that's grown from half a dozen to thirty employees.
While most former employees described it as a supportive organization, some also said intense public scrutiny of Sandberg and the project combined with the ambitions of "super type A, type A+" employees could make it a stressful workplace at times."You are not allowed to critique the book, [Sheryl], or the organization — or you face the wrath," one former Lean In employee told BuzzFeed News. Thomas, the foundation's president, was a particularly demanding boss, this person said, adding that consoling a crying colleague at work was not an infrequent occurrence during her tenure at Lean In. This person compared working at Lean In to working at Amazon as described in a 2015 New York Times story that featured anecdotes about employees crying at their desks.
"When that Amazon article hit ... the entire staff said you could have swapped out Lean In for Amazon," the former employee said. "Nothing, and I mean nothing, was ever good enough or right."
"We talk really openly about moments of stress or conflict at work, and I actually think that's a strength of the organization."
A second former employee recalled a workplace that could be especially stressful for younger employees. "There were times when people didn't know what to do and they'd be stressed or anxious, or there were deadlines for big campaigns," she said. "You're working at a foundation that's fundamentally trying to change the world, so you have a leader who's going to push to get the right content out."
According to Thomas, one of the foundation's "core values" is "make it great."
"We do work really hard to make everything we put out into the world really great," she said. Thomas also said culture is a top priority, and that Lean In offers generous maternity benefits, the ability to work from home two days a week, and unlimited PTO, of which employees take between three and four weeks a year.
On the issue of crying at work, Thomas said, "Our culture is really unique. We do encourage everybody to bring their whole selves to work. ... We talk really openly about moments of stress or conflict at work, and I actually think that's a strength of the organization."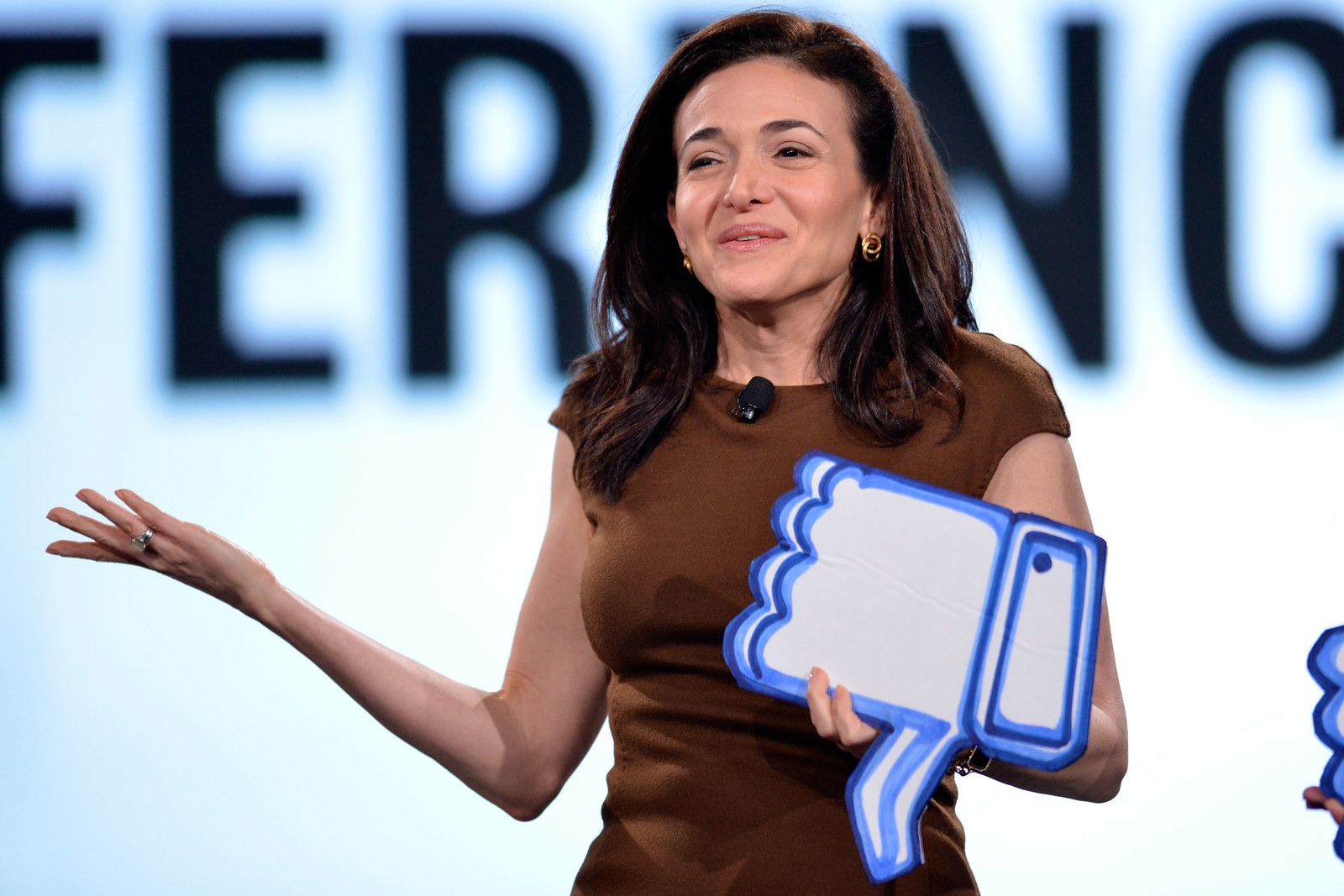 Former first lady Michelle Obama inspired headlines and applause last week when she said during an onstage interview, "It's not always enough to lean in, because that shit doesn't work."
Obama is not the only one to have reached this conclusion. "We couldn't agree more with Michelle Obama that women can't do it alone," Thomas told BuzzFeed News in an interview this week. And in an October op-ed for the Wall Street Journal, Sandberg and Thomas conceded that progress toward wage and career equality for women has stalled, despite the organization's best efforts.
"Women are doing their part," they wrote. "They've been earning more bachelor's degrees than men for over 30 years. They're asking for promotions and negotiating salaries as often as men. And contrary to conventional wisdom, women are not leaving the workforce at noticeably higher rates to care for children—or for any other reason. Now companies must do their part, too."
The op-ed preceded the publication of McKinsey and Lean In's annual Women in the Workplace study, which they began publishing in 2015. (McKinsey donated $40,000 to the Lean In Foundation in 2014.) Citing how few strides toward equality women have made, this year's report concludes that without buy-in from corporations and their vastly male leadership, little will change.
"I think there's been a wider recognition that progress has hit a brick wall. People have become much more disenchanted with the 'lean in' philosophy, and aware of its structural limits," Rosa Brooks, a Georgetown Law professor who wrote a popular 2014 essay critiquing Sandberg's brand of feminism, told BuzzFeed News.
"No matter how hard we lean in, we can't get to the top."
Even superfans of Sandberg's acknowledge that the Lean In organization seems to have stumbled. Amy Nelson is the founder of the Riveter, a women-led networking startup in Seattle that donates space to one of the most active Lean In Circles in the US and hosted Sandberg for a fireside chat in spring 2017.
"No matter how hard we lean in, we can't get to the top," Nelson told BuzzFeed News. "That has been part of the evolution of the conversation."
One former employee of the Lean In foundation said that, internally, the organization was aware as early as 2014 that a more systemic solution was needed; a second former employee dated the realization that Lean In's central philosophy was "myopic" to closer to 2016.
"Originally, it was more about what you as an individual can do. It was focusing the locus of control on the individual. But one person can only do so much if the environment isn't changing," this former employee said, describing the challenge as akin to "digging into concrete" with a shovel. "Lean In still works, but it can't work by itself."
In an interview with BuzzFeed News, Thomas insisted this was always implied. "Did Sheryl say that women should lean in and go for it? Absolutely. But did she say that was the sole answer, or that the onus was on women to drive change? Absolutely not," she said.
Yet when women were leaning in, really leaning in — during the Women's March and #MeToo — Sandberg and Lean In took a backseat role.
After Trump's election, there was a robust debate inside the Lean In organization over whether it was appropriate for the organization to appear political in public, two people who worked for the organization told BuzzFeed News. Ultimately, it was decided that any appearance of partisanship could hurt the foundation's mission. A spokesperson for the foundation pointed out that nonprofits are restricted by law from participating in some political activities, like campaigning for a candidate.
"Lean In ... doesn't work in a post-#MeToo world where you start talking about the fact that corporations are propping up and run by harassers and abusers."
By the time the #MeToo movement against sexual harassment in the workplace sprang up later that year, Lean In had recognized the need to engage more directly. The foundation posted resources for victims of harassment on its website. It also launched a campaign called #MentorHer, aimed at addressing men's concerns that spending one-on-one time with women colleagues could be perceived as inappropriate.
"That was a deviation from their material," a former employee remarked. "I think that showed them reacting, instead of just pumping out content about talking to your boss about getting a promotion."
Some have said that by focusing on the backlash to #MeToo, rather than its underlying issues, Lean In once again missed a major feminist moment squarely in its wheelhouse.
"Lean In ... doesn't work in a post-#MeToo world where you start talking about the fact that corporations are propping up and run by harassers and abusers," Alptraum, the writer, told BuzzFeed News. She described the Lean In movement as "Obama-era feminism."
"When you feel like society is on the right track, it's much easier to hawk messages of personal empowerment," she remarked. "I think there was this shattering of confidence once Trump got elected. It revealed that the progress that Lean In was contingent upon was a fiction."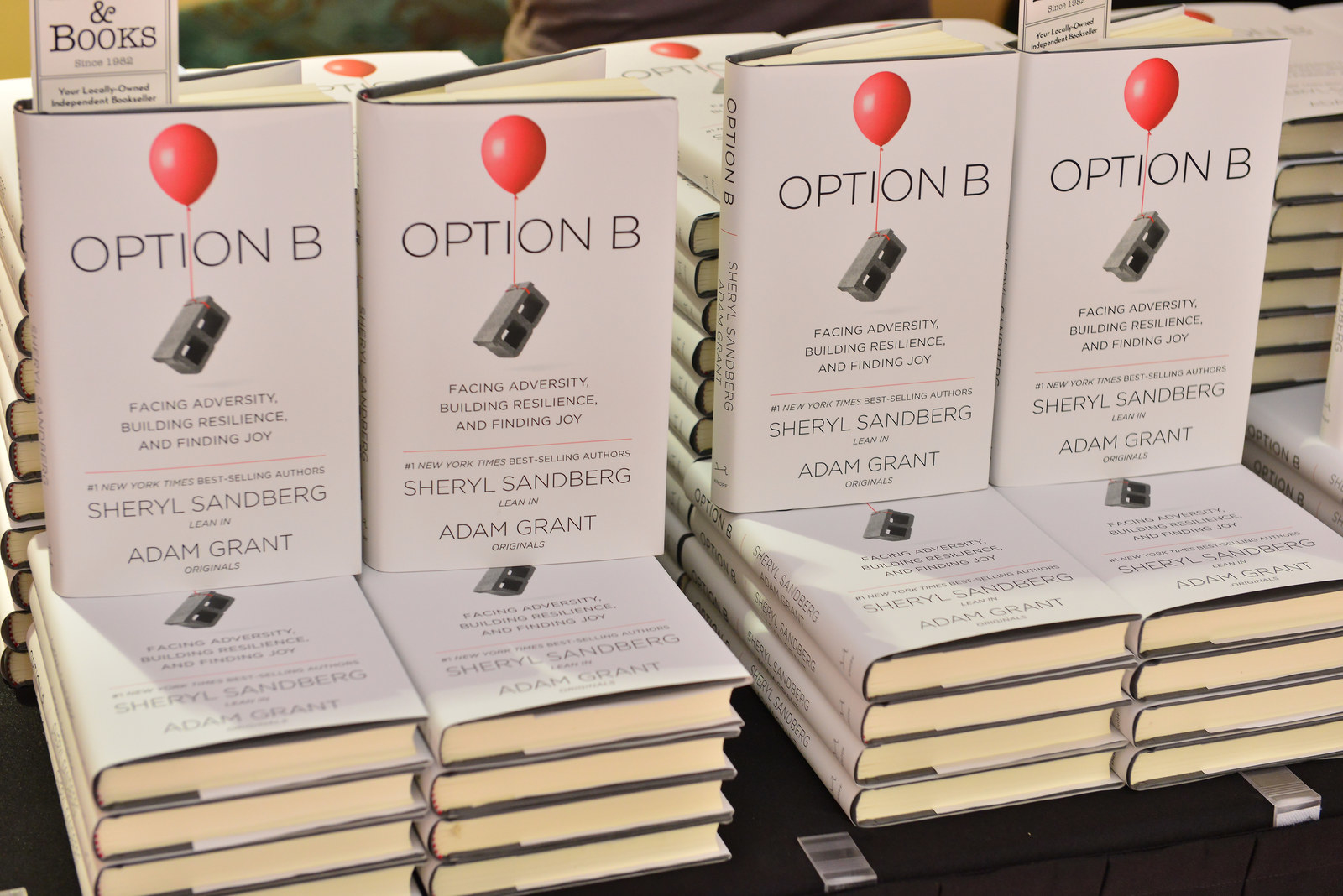 Two years after Lean In was published, Sandberg's husband died suddenly. In the aftermath of Goldberg's death, Sandberg wrote a new book about personal resilience in the face of debilitating grief, Option B. Even before the book was published, a former employee said, it became clear that the organization would change to incorporate the new book. Former Lean In employees who spoke with BuzzFeed News largely said they supported the Option B project, and did not feel it distracted from the work of Lean In.
In 2016, the Lean In Foundation became the Sheryl Sandberg and Dave Goldberg Family Foundation, which is today made up of two main projects — LeanIn.org, and OptionB.org — all managed by foundation president Rachel Thomas, who also oversees the Dave Goldberg Scholarship Program. Like Lean In, Option B provides resources and Facebook-based support groups, but for people who've suffered the death of a loved one or other trauma.
Former foundation employees who spoke with BuzzFeed News all said they respected Sandberg's decision to write a book about her husband's death. The foundation, which spent some of its $621,000 editorial consulting budget on preparing for the launch of the new book and its accompanying website, also brought on new staff to run Option B. Today, while Thomas said the goal of Lean In is still to achieve "50/50 equality" for women, the foundation's official mission has pivoted to "building a more equal and resilient world."
"She could have just slunk away and made her millions and not done anything."
Sandberg's supporters argue that critiques of her nonprofit work are rooted in sexism. One former employee interviewed for this article posited that criticism of Lean In leadership was also the result of gender bias. Other former employees who spoke to BuzzFeed News for this story did so only after notifying the foundation's current management.
Some lauded Sandberg simply for her willingness to speak up on women's issues at all. "Sheryl never needed to talk about any of this," said another former foundation staffer. "She's not perfect, and I don't think everything we've done is perfect, but at the same time she could have just slunk away and made her millions and not done anything."
Ultimately, though, exactly what Sandberg has said about women, and what Lean In has and can accomplish, remains hazy.
"There has to be more than just leaning in by women alone," said Nelson, the Seattle-based startup founder. "It has to be for corporate America, and men as well. I don't think the book addressed that enough, but I think Sheryl Sandberg is addressing that now."
If the Lean In philosophy has been disproved and the movement sidelined by its own temerity, the question of what Lean In can accomplish going forward may lie outside the foundation itself.
"If Lean In were to have a future, I think it would have to partner with other organizations ... and focus less on the hashtag shit and burnishing the image of Lean In," said Alptraum. "[Sandberg] is very protective of her own personal brand, and doing the nonprofit work is just a way for her to brand herself as a changemaker who cares. But when that's your goal — to talk about how great you are and how much you help people — sometimes it ends up limiting how much actual help you can do." ●
With reporting by Ken Bensinger.