There are hundreds of millions of iPhones in circulation, so it's been more than a bit puzzling that Apple hasn't given its most-used app, Messages, a major update, even as its competitors, Facebook and Snapchat in particular, have built messaging products used widely on Apple's own devices. But today, the company unveiled a more vibrant and powerful messaging app that may give Messages a fighting chance to compete in Apple's ecosystem.
The company is giving Messages a complete overhaul, opening it up to app developers who will bring everything from stickers and food ordering to its service. It has also enhanced usability by adding rich links and the capability to play videos from the web right within the app. And it's bringing a number of fun elements to the app, including full screen effects, handwritten messages, and a feature that will highlight "emojifyable" words and allow you to replace them with emoji.
The app's main limitation, for now, is that it's only available within Apple's ecosystem, meaning it won't work across platforms the way Facebook Messenger and Snapchat can (hi Android). Still, here are the features:
A new predictive emoji keyboard will emojify your messages intelligently 🍌
Plus, emoji are now three times bigger! 💪
There are also other fun new features like Bubble effects 💬
And full screen effects 🎆
Plus a special, handwritten touch ✍
Tapback lets you easily acknowledge what's been said ✔
Invisible Ink works well for surprises 🔮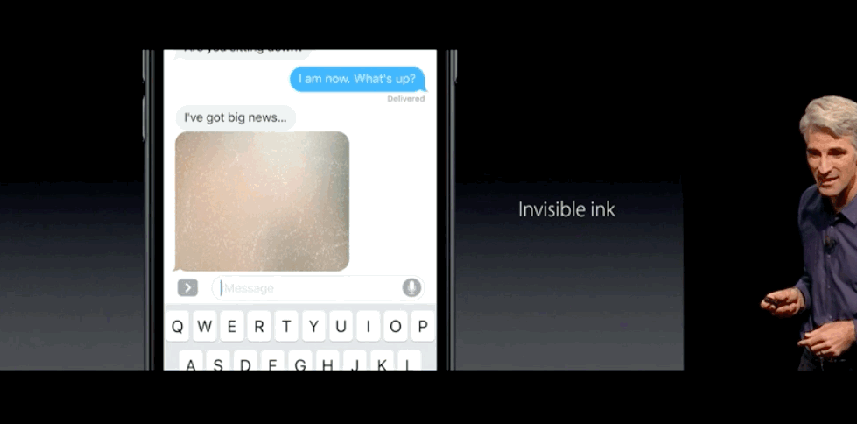 📺 Links from sites like YouTube will automatically share media, and video will play right in iMessage 📺
📷 The camera function inside of iMessage will feature a live camera feed, instead of just Camera Roll📷
iMessage will also now be open to third-party developers, which means way more apps, like stickers...
Plus easy to order lunch 🍣