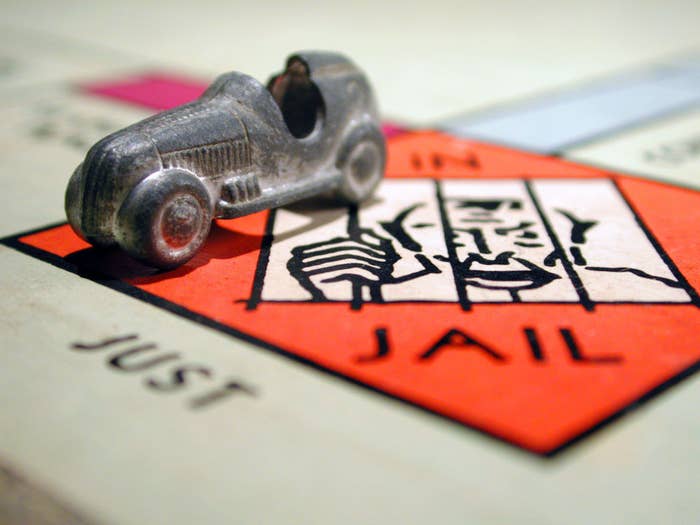 On Tuesday, the city council of Ojai voted unanimously to make rentals of less than 30 days a year illegal, making the small Southern California vacation destination the latest municipality to ban short-term renting within its borders.
Ojai is not the first town to crack down on short-term renting, a practice that became popular with the advent of websites like Airbnb and VRBO. In Santa Monica, a beachfront neighborhood in Los Angeles, short-term renting for less than 30 days has been illegal since May. It's often also illegal in New York City, which according to this analysis makes over half the Airbnb listings in the city in violation of the rules. And in San Francisco, hosts have to register with the city, pay hotel taxes and make quarterly reports.
Of course, plenty of people are staying in Airbnbs in all of these cities. And unsurprisingly, renting out private homes to anyone who can make an online profile does not go down without incident. Homes get trashed. Meth gets made. There are robberies. But in cities where short-term rentals are illegal, the victims of these crimes may feel nervous about reporting them to the police, for fear of repercussions.
Hannah, an occasional Airbnb host in New York City, was out of the country when her Macbook Pro went missing. Her dad had let her Israeli renters into the Brooklyn apartment, a friend picked up the key when they left, and nothing seemed suspicious. She even emailed with the renters after their stay. But when she realized her computer had been stolen, she hesitated to call the police, because she was renting her apartment out fewer than 30 days a year, making it illegal in New York (which is why BuzzFeed News agreed to identify her by first name only). Hannah told BuzzFeed News she was put off by "the horror stories of people being fined thousands of dollars for renting their apartments on Airbnb in New York."
"It was enough to give me pause, and make me nervous about opening myself up to a system that could fine me more than the cost of the laptop," she said.
But as it turns out, for the most part, the police don't consider regulating short-term rentals to be part of their job. The Santa Monica police department told BuzzFeed News via email that, since the short-term rental laws there are fairly new, the issue hadn't come up yet. If a situation did arise in which a violation was suspected, it would be investigated by the Division of Code Enforcement, not the police.
NYPD told BuzzFeed News that, while it's up to "the discretion of whoever is investigating," the police deal with crime, not housing violations. "If someone is a victim of a crime in New York City, you can report it without repercussions," Lieutenant John Grimpel told BuzzFeed News. "We don't deal with crimes of illegal subletting."
And in San Francisco, details about the property where a crime has taken place do sometimes get passed on to other agencies by the police sometimes — for example, if unlivable conditions make it a matter that concerns the health department, or if the person reporting a crime says they're an illegal tenant, "that would go in the report," according to Lieutenant Troy Dangerfield. But at the end of the day, regulating short-term rentals isn't the SFPD's responsibility. "We don't care," he said. "We only investigate the robbery part."
(Incidentally, the city of San Francisco isn't doing a terrible of regulating short-term rentals without the help of the police. Since its launch, the mayor's Short-Term Rental Administration & Enforcement Office has collected $475,000 in fees from 64 units, according to director of the Office of Short Term Rentals Kevin Guy.)
A spokesperson for Airbnb told BuzzFeed News via email, "We encourage all of our hosts and guests to contact law enforcement in the event of an emergency and have a trust and safety team available 24/7 to help our community."
Hannah has since reported her stolen laptop to the police, and is working on filing a report with Airbnb, though she said it hasn't been easy. She's hoping the company's insurance policy will cover the loss, since her own renter's insurance would likely deny her claim because of the illegal rental. She said she knew she was taking a legal risk when she rented the apartment, only to later realize that breaking the law caused problems of its own. "It made me feel like I didn't have recourse," she said.