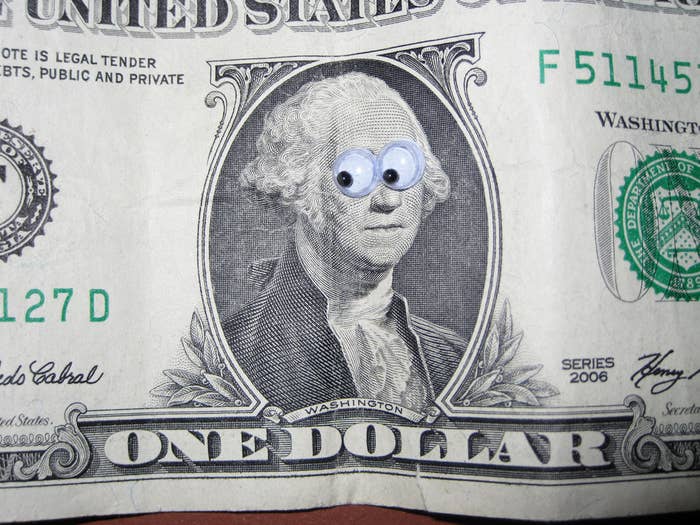 Amazon is putting the 'ow' in crowd work with a change, announced on Monday, to its Mechanical Turk platform that has both workers and requesters — the people who post gigs — upset. Starting July 21, the company will double the commission it takes per digital gig (called Human Intelligence Tasks or HITs) from 10% to 20%, charging an additional 20% on top of that for larger-batch HITs that include 10 or more assignments.
Mechanical Turk is a site, run by Amazon, on which people can post digital, often rote tasks — such as transcription or low-level data entry — they need done, and have distributed workers almost anywhere do them for a small fee. According to Amazon, there are currently more than 500,000 workers registered with Mechanical Turk.
In an email statement, Amazon said the shift in pricing structure "will help allow Amazon to continue growing the Amazon Mechanical Turk marketplace."
But the requesters who rely on mTurk to get work done, and the workers who rely on those requesters for money, don't find the change to be quite as innovative as Amazon claims.
The people who pick up tasks for a few bucks on Mechanical Turk power all kinds products and services, from sentiment analysis for brands on Twitter to Invisible Boyfriends. But the platform is may be most widely used by academics, who rely on it to conduct surveys and do other such work. Because the commission hike targets requesters who post many low-paying tasks, some users feel researchers are being specifically targeted by Amazon. Indeed, at least initially, the brunt of the cost of the pricing change will be borne by the requesters.
But it's likely those increased costs, and the mass exodus of requesters that could follow, will ultimately be passed on to workers, as fewer tasks get posted. "Requesters have possibility of adjusting budgets to compensate. Workers really have nothing to do but take what is given," Rochelle LaPlante, a mTurk worker who moderates the Turker subreddit, told BuzzFeed News. "If requesters decide to leave for other platforms, workers will be left with little work to do and higher competition for the work left."
Indeed, it seems some requesters might already be on their way out.

Earlier this month, Niloufar Salehi, a researcher who studies collective action and digital labor at Stanford, helped organize a set of crowdsourced guidelines that would put a priority on ethical treatment and fair pay for digital workers — at least ten cents a minute — which turned out to be of real interest to the requesters. Salehi is also behind Dynamo, a platform for organizing digital workers, where discussion about how to respond to the rate changes — e.g., a petition for reduced commission for better paying tasks — is already underway.
"People like to think that MTurk will always have new people arrive, willing to perform micro tasks," Salehi told BuzzFeed News. "These workers are educated and produce high quality work, if wages drop they will leave."
Amazon's commission hike also comes at a time when the national conversation around fair wages for workers, from those in fast food to those driving Ubers, is heating up.
But some, including The New School's Trebor Scholz, have expressed concern that crowdworkers are being excluded from those discussions. It's possible that the timing of Amazon's announcement could provide the broader movement with the impetus to bring digital laborers into the fold. Amazon could be in for a bigger fight with its fleet of invisible workers than it originally intended.